Safety Harbor Special Events: March 2015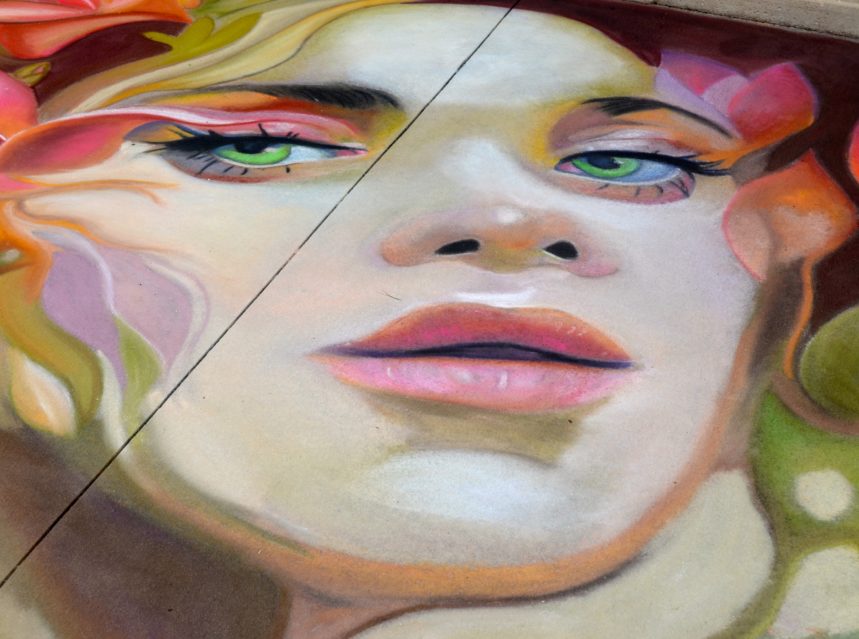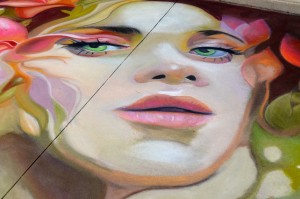 December is typically the busiest month of the year for special events in Safety Harbor, with the tree lighting, the holiday parade, Third Friday and other festivities all taking place to close out the year.
But this year, March could give the merriest month a run for its money, as a slew of events in a variety of categories pack the schedule in what could be the biggest month of special events in Safety Harbor history.
Food festivals and charity fundraisers, road races and arts & craft shows, music fests and community clean ups all take place in town this month, and that's not including Election Day on Tuesday, March 10!
In order to help you plan your month, Safety Harbor Connect created this chronological breakdown of the City's version of March Madness 2015. For more information on city events, visit the City of Safety Harbor's website. Also, if you know of any events we missed, please let us know in the comments below!
Junk in the Trunk
When: Saturday, Mar. 7, 9 a.m. – 1:00 p.m.
Where: Safety Harbor Community Center,
What: The City's semi-annual community garage sale always attracts a crowd of bargain hunters and people looking for interesting and unique gift ideas. Organizers advise to there early if you want to select from the best stuff, because after all, one person's junk is another one's treasure!
Cost: Free admission; vendors – $10.00 per space, $5.00 per table; merchandise prices vary
Info: 727-724-1530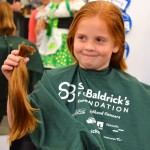 St. Baldrick's Fundraiser
When: Saturday, Mar. 7, noon – 6:00 p.m.
Where: The Chop Shop Salon, 500 Main St.
What: This annual event supports the St. Baldrick's Foundation, an organization dedicated to funding pediatric cancer research. In addition to giving hair cuts, shaves and other salon services in support of the foundation, there will be food vendors, live entertainment and other fun activities held outside the Chop Shop, rain or shine.
Cost: Free; donations for services will go to the St. Baldricks's Foundation
Info: 727-725-0850
Paint Your Heart Out 2015
When: Saturday, Mar. 7, 7:15 a.m. – 1:00 p.m.
Where: DeVito Building at the Mattie Williams Neighborhood Family Center, 1003 Dr. MLK Jr. St. N.
What: The annual volunteer driven event will paint and revitalize homes in Safety Harbor for the for the 23rd consecutive year. Organizers and participants will meet at the DeVito Building of the Mattie Williams Center at 7:15 to get coffee, tee-shirts and instructions, and then head to one of five homes that were selected for this year's project.
Cost: Free
Info: Call Donna Mack at 727-724-1545 or email pyhosh@gmail.com
Safety Harbor Sea Food Festival
When: Friday, Mar. 13, 5:00 p.m. – 10:00 p.m.; Saturday, Mar. 14, 11:00 a.m. – 10:00 p.m.
Where: Safety Harbor Marina, 110 Veterans Memorial Ln.
What: One of the biggest festivals to hit Safety Harbor each year, the Sea Food Fest is exactly what the name suggests – a two-day celebration of the area's best seafood, plus live entertainment, children's activities, merchandise vendors and more.
Cost: Free admission; vendor prices vary (Note: food and merchandise vendor spots are sold out)
Info: 727-724-1572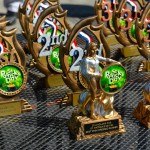 Nolan's Pub/F.O.P. St. Patrick's Day 5K
When: Sunday, Mar. 15, 10:00 a.m.
Where: Nolan's Pub, 230 Main St.
What: This fun road race is designed to raise money for the St. Pete chapter of the Fraternal Order of Police for the department's annual trip to the fallen officers memorial in Tallahassee, and it also serves as a kickoff party for the Irish pub's annual St. Paddy's Day celebration. This year organizers are asking participants to come decked out in their best St. Patrick's Day attire, as there will be prizes handed out for best costume in addition to the trophies for the top race finishers, not to mention a free beer for all participants 21 and up!
Cost: $25 in advance, $35 on race day. Click here to register.
Safety Harbor Third Friday Music Series
When: Friday, Mar. 20, 6:00 p.m. – 10:00 p.m.
Where: Main Street, from Bayshore Boulevard to Sixth Avenue
What: The City's monthly music series concludes its three-month partnership with the Safety Harbor Art and Music Center, as St. Petersburg-based artist Rebekah Pulley performs at the John Wilson Park Gazebo in March. The event will also feature the usual collection of food, merchandise and arts & crafts vendors, as well as plenty of other fun and entertaining activities for kids and adults. The beneficiary this month is the Rotary Club of Safety Harbor.
Cost: Free admission; vendor prices vary
Info: 727-724-1572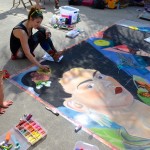 Safety Harbor Bloom N Chalk Fest
When: Saturday, Mar. 21, 10:00 a.m. – 7:00 p.m.; Sunday, Mar. 22, 10:00 a.m. – 4:00 p.m.
Where: Main Street
What: This two-day collaboration between artists both professional and amateur turns Safety Harbor's Main Street into a kaleidoscope of colorful chalk art creations. Huge crowds will pack the downtown district to see these artists in action, with prizes being handed out in various categories at the conclusion of the event on Sunday afternoon.
Cost: Free
Kiwanis Arts & Crafts Show
When: Sunday, Mar. 22, 9:00 a.m – 4:00 p.m.
Where: Main Street
What: The Kiwanis Club of Safety Harbor's semi-annual arts and crafts show always draws big crowds to Main Street, thanks to the wide assortment of vendors offering great deals on unique merchandise. Call the number listed below for a vendor application or more information.
Cost: Free admission, vendor prices vary
Info: 727-637-3933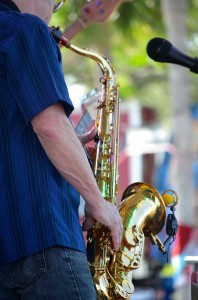 Safety Harbor SongFest
When: Saturday, Mar. 28, Sunday, Mar. 29
Where: Safety Harbor Waterfront Park, 110 Veterans Memorial Ln.
What: Last year's inaugural event, then known as the Safety Harbor Singer Songwriter Festival, drew great crowds and received rave reviews from attendees and performers alike. Thanks to a strong lineup of renowned artists, including Steep Canyon Rangers, Shawn Mullins, Caroline Kole and Ryan Montbleau, and more food, craft beer and arts & crafts vendors – not to mention a catchy new name – organizers for the SHAMc benefit show expect this year's festival to be even bigger and better.
Cost: Tickets are $40 for a weekend pass, $25 per day, and can be purchased here
Eco Egg Hunt
When: Saturday, Mar. 28, 10:00 a.m. – 1:00 p.m.
Where: Marshall Street Park, 500 Marshall St.
What: From the City's website, "Safety Harbor celebrates 3rd Annual Eco Egg Hunt sponsored by Partners in Parks. Children, and children at heart will form teams and have 60 minutes to collect as many air potatoes as they can find. The team that collects the most potatoes will win the big prize! We will have games, face painting, bounce house, and music. (Pictures with bunny and refreshments for purchase.)"
Cost: Free
Related content: