Artists, Organizers Deem 2014 Bloom N Chalk Fest a Huge Success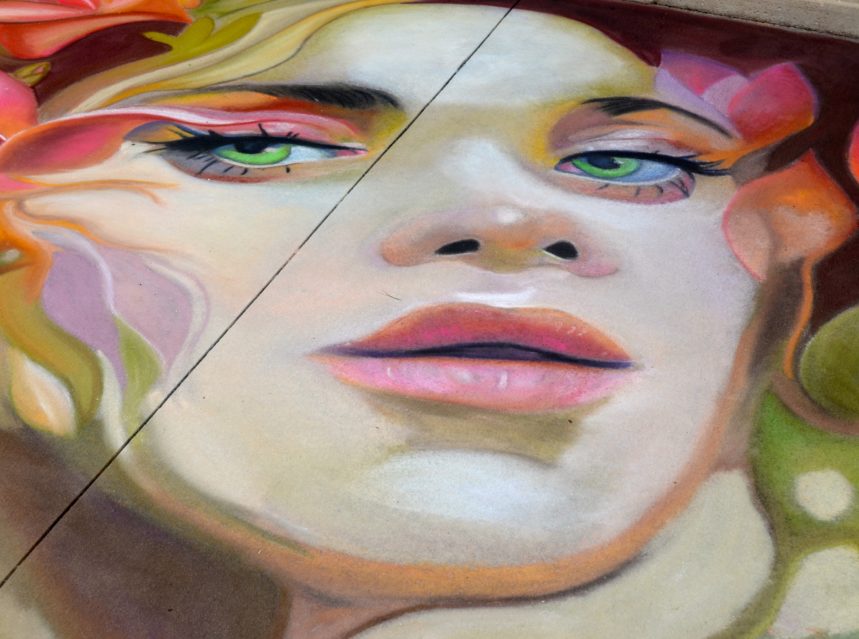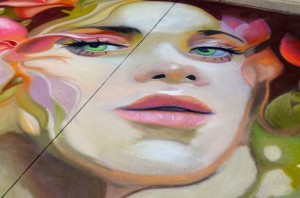 The 2014 Bloom N Art N Chalk Festival wrapped up Sunday afternoon, and according to the artists and organizers, the event was a huge success.
Hundreds of visitors and nearly 50 artists flocked to downtown Safety Harbor to enjoy the weekend full of activities, starting with the event's Third Friday kickoff to the block party Saturday night and straight through to the finale of the festival, which piggybacked with the Kiwanis Club's semi-annual arts and crafts fair.
According to co-organizers Stacy Roth and Bobbie Wheeler, the sixth edition of the Bloom N Chalk Fest topped all the previous events.
"Stacy and I have to say that this one was the best ever," Wheeler told Safety Harbor Connect. "The best talent, the best crowds, the best weather. It was a huge success."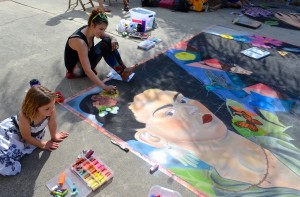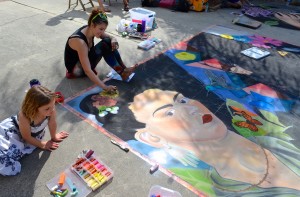 "We know the artists who participated loved it here," she added. "The loved the town and they loved the people. In fact, we several of them said they are planning on moving here and are actually looking for houses now."
In fact Katie Bush, an art educator and multi-faceted artist who recently helped produce a book for local artists Kiaralinda and Todd Ramquist, admitted she is considering relocating from Atlanta to Safety Harbor.
"I love it here. It's a good mix of people," Bush, who was selected as the People's Choice winner for her stunning portrait of renowned Mexican artist Frida Kahlo.
"It feels amazing to be a part of something like this. I'm seriously thinking I might have to move here!"
Other artists shared the same affection for the town as well as the event.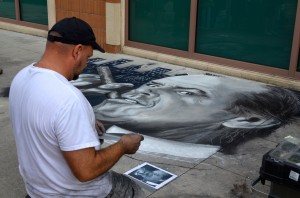 "I love it. It's definitely one of my top events," West Palm Beach based Dave Lepore, who won a special award for his uncanny reproduction of an iconic Jack Nicholson portrait, said.
"We appreciate them and they appreciate us, which is not always the case," Temple Terrace artist Dave Conley said of the mutual admiration between the artists and the event organizers.
"It's exciting to see everyone come out and support this. It's great for the town."
Wheeler said after taking a brief break, she and Roth will begin planning next year's event.
They plan on incorporating suggestions from local business owners, organizations and the artists in order to make next year's event even bigger and better than this one.
"I think everything worked out well and we can continue to grow on it," Wheeler said. "This year we got a lot of good input from from the artists and the business owners, so we'll keep tweaking it and working on it to make it even better."
"Our goal is to keep adding artists and activities to make it the best event it can possibly be."
Here is a list of the 2014 Bloom N Art N Chalk Fest award winners, and a photo gallery of the event:
Legends and Legacies: Nate Baranowski, Tampa ("Woody Car")
World of Flowers: Julie Graden, Land O Lakes, and Rebecca Graden, Satsuma ("Bloom N Love")
Wild Things: Lester Mendoza, West Palm Beach ("Dragon")
The Sea: Arielle Katarina
Woman and Child/Father and Son: Dave Conley and Laurie Pinna, Temple Terrace
People's Choice: Katie Bush, Atlanta ("Frieda Kahlo")
FCAA Award: Shane Mesmer ("August")
Special Award: Shane Mesmer ("August") and Dave Lepore ("Jack Nicholson")