Safety Harbor Special Events: Spring 2015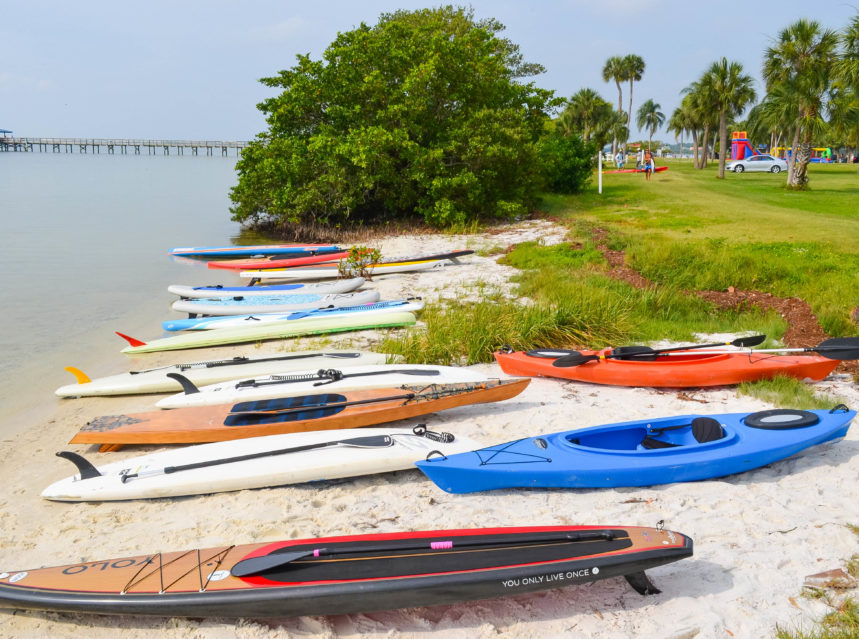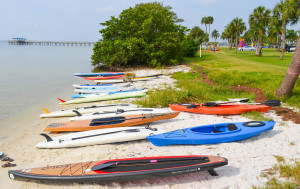 Coming off one of the biggest months of special events in Safety Harbor's history, including the hugely successful Safety Harbor Songfest last weekend, it's only natural there would be a little bit of a let-up in large-scale activities in the ensuing months.
And there is a little let-up. Very little.
While its true that April and May, combined, have the same number of special events as the month of March had, there are still plenty of fun (and fundraising) events happening in the Harbor this spring.
In order to help plan your upcoming entertainment schedule, Safety Harbor Connect came up with this handy cheat sheet of special events for Spring 2015. If you know of any events we might have missed, send an email to support@safetyharborconnect.com and we will make sure it gets added to our calendar!
Note: Parking for downtown Safety Harbor events is available in the public lot on 8th Avenue South and on side streets, where permitted. Parking behind the Harbor Pointe Shoppes complex at the west end of Main Street is now restricted to plaza patrons only. Transportation is available via the Safety Harbor Jolley Trolley.
APRIL: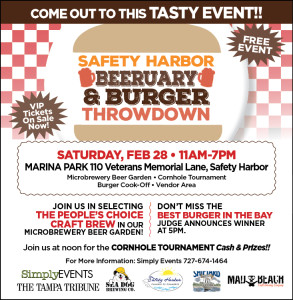 When: Saturday, April 4, 11 a.m. – 7:00 p.m.
Where: Safety Harbor Marina and Waterfront Park, 110 Veterans Memorial Ln.
What: This inaugural festival will feature craft beer from a variety of breweries, plus gourmet hamburgers from five Tampa Bay area eateries. Also, there will be 40 arts and crafts vendors, a cornhole tournament, Tampa Bay Bubble Ball Soccer games, live entertainment, contests and cash prizes.**Postponed from February** 
Cost:

 Admission and beer samples are free; burger and merchandise prices vary

Info: 727-674-1464
Safety Harbor Boat Show
When: Friday, Apr. 10, noon – 8:00 p.m.; Saturday, Apr. 11, 10:00 a.m. – 5:00 p.m.; Sunday, Apr. 12, 10:00 a.m. – 5:00 p.m.
Where: Safety Harbor Marina and Waterfront Park, 110 Veterans Memorial Ln.
What: Come out and see the boats on the bay and in the City's Waterfront Park. There will be many styles to choose from plus activities and clinics for all ages throughout the weekend.
Cost: Free admission
Info: 727-894-3644
SAFETY HARBOR THIRD FRIDAY MUSIC SERIES
When: Friday, April 17, 6:00 p.m – 10:00 p.m.
Where: Main Street, from Bayshore Boulevard to 6th Avenue
What: This edition of the City's monthly music festival will feature Bay area cover band Crossroads playing at the John Wilson Park Gazebo as well as the usual assortment of food, merchandise and arts & crafts vendors, plus plenty of fun and entertaining activities. The beneficiary this month is Power Soccer of Tampa Bay.
Cost: Free admission, vendor prices vary
Info: 727-724-1572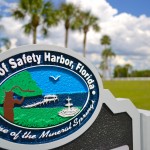 Safety Harbor Green Festival
When: Saturday, Apr. 18, 10:00 a.m. – 5:00 p.m.
Where: Safety Harbor Marina and Waterfront Park, 110 Veterans Memorial Ln.
What: The Safety Harbor Green Festival is a fun, interactive event where people can learn how to live healthier and more sustainable lives. This inaugural event offers something for everyone, including a wide selection of plants and services, information on construction and design, hands-on demos, educational activities and inspirational speakers.
Cost: Free admission
Info: 727-674-1464

March of Dimes March For Babies
When: Saturday, Apr. 25, 8:00 a.m. – 11:00 a.m.
Where: Safety Harbor Marina, 110 Veterans Memorial Ln.
What: Come help the March of Dimes stomp out birth defects at the organization's annual March for Babies event. Family teams, company teams and people walking with friends will hit the streets of Safety Harbor in order to raise money to help moms have full-term pregnancies and healthy babies.
Cost:

Free; registration information can be found

here
Info: 813-287-2600
MAY: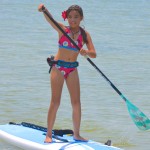 When: Saturday, May 2, 7:00 a.m. – 7:00 p.m.
Where: Safety Harbor Waterfront Park, 110 Veterans Memorial Ln.
What: The 2nd annual Blake Real Estate Paddle for Kids event comes to Safety Harbor's Waterfront Park for a day filled with Stand Up Paddle races, kayak races, outrigger canoes and more fun activities. The educational and entertaining event features three races – a long, short and family run – and helps raise awareness and education for newborn screening programs.
Cost: Free admission, $30 to enter races; visit paddleguru.com to register
Running For All Children
When: Saturday, May 9, 7:00 a.m. – 11:00 a.m.
Where: Safety Harbor Marina, 110 Veterans Memorial Ln.
What: Three timed races – a 5K, a 10K and a 1-mile family run – highlight this 2nd annual run to benefit All Children's Hospital Charities.
Cost: 5K and 10K – $30 entry fee; 1-mile family run – $20 entry fee
Info: runforallchildren.com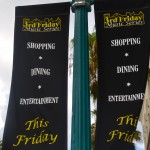 SAFETY HARBOR THIRD FRIDAY MUSIC SERIES
When: Friday, May 15, 6:00 p.m – 10:00 p.m.
Where: Main Street, from Bayshore Boulevard to 6th Avenue
What: This edition of the City's monthly music festival will feature live entertainment at the John Wilson Park Gazebo as well as the usual assortment of food, merchandise and arts & crafts vendors, plus plenty of fun and entertaining activities. The beneficiary this month is the Kiwanis Club of Safety Harbor.
Cost: Free admission, vendor prices vary
Related content: