Safety Harbor Happenings: Mar. 13-15, 2015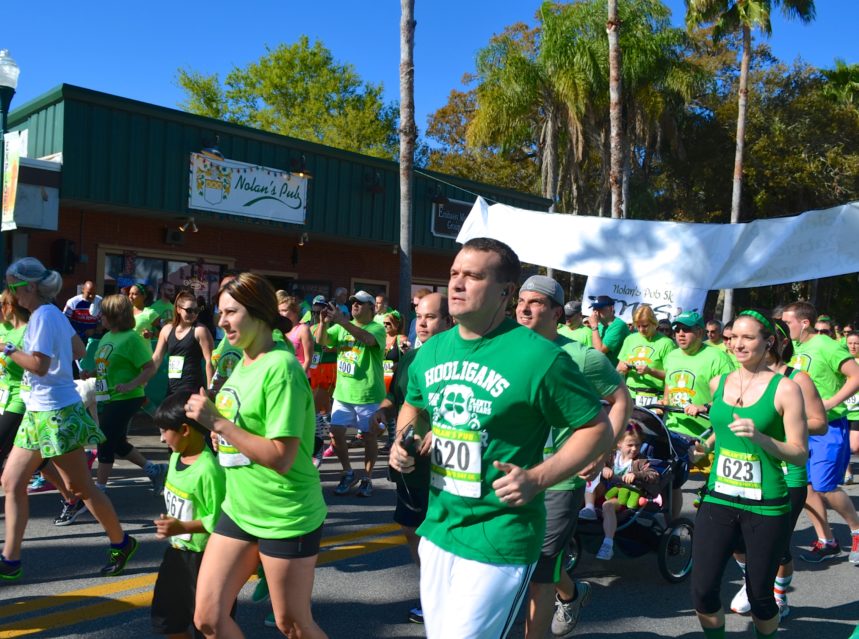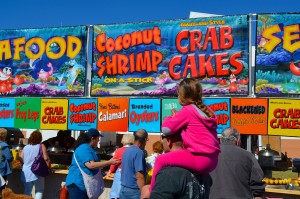 It's another March weekend, and that means there's another full slate of Special Events taking place here in Safety Harbor.
Safety Harbor Connect recently stated that this could be one of the busiest month's in the city's history as far as special events are concerned, and with two more hot happenings this weekend, it only serves to reaffirm that theory.
The fun continues at 5:00 tonight, when the annual Safety Harbor Seafood Festival invades the city Marina.
The seafood fest is traditionally one of the most popular events in town every year, as the combination of delicious seafood, terrific live music and a spectacular waterfront setting always draws crowds not just from in town, but from all around the Tampa Bay area.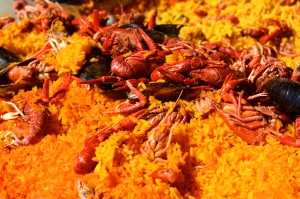 As always the free, family friendly festival will feature tons of fresh seafood from dozens of area restaurants, plus arts & crafts and merchandise vendors, live music, activities for the kids, and more.
The event will run from 5:00 – 10:00 p.m tonight, and then resume again on Saturday from 11:00 a.m. – 10:00 p.m.
Here is a breakdown of the musicians who will be playing on the main stage at the end of the marina, located at 110 Veterans Memorial Lane:
Friday:
5pm: T.J. Weger
6pm: Natural Blend Band
8pm: Jordan Esker and the Hundred Percent
Saturday:
12pm: Francesca
1pm: Galbraith Group
3:30pm: Brother Brownlow
6pm: Crossroads
8pm: Come Back Alice
All vendors spaces and food booths are sold out for this event, further proof that it will be packed at the marina this weekend!
On Sunday, if you're looking for a way to shake off that shrimp cocktail coma, you might want to head to Main Street for the 3rd annual Nolan's Pub/FOP St. Patrick's Day 5K.
This road race, which begins at 10 a.m., is not about best times and finishing first, but about raising money for the St. Petersburg chapter of the Fraternal order of Police.
"This is a big, fun event designed to raise money for the FOP's annual trip to the fallen officers memorial in Tallahassee," Nolan's owner Craig Davide, who founded the event with good friend and current St. Pete police sergeant Karl Lounge, said.
"We did step it up a notch this year and added chip timing to the race so it's easier to place and keep track of all the runners, so we are growing the event," he added. "But this is a fun, neighborhood event because we're a fun, neighborhood bar."
Davide said he expects to match or top last year's entry total of 700 runners, which was up from the 350 they had for the inaugural race in 2013.
"We raised $7,000 our first year and $11,000 last year, and we hope to top that figure this year," he said.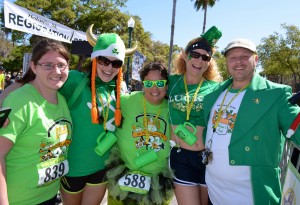 In addition the benefitting FOP Lodge #43, proceeds from this year's race will also be split between two other fallen officer related charities.
Registration for the 5K can be done online in advance for a cost of $25, and in person on the day of the race for $35. The pub will host registration packet pickup parties on Friday and Saturday night in order to reduce the amount of race day chaos.
Also, you can win free registration to the race by signing up for the Safety Harbor Connect.com newsletter. Details can be found here.
After the race, Nolan's will swing into full St. Patrick's Day mode, with celebrations stretching from Sunday afternoon until Tuesday night, although Davide said he "will probably take Monday off to recover."
After this weekend in Safety Harbor, we all might have to take Monday off to recover!
Related: