Safety Harbor Happenings: Mar. 6-8, 2015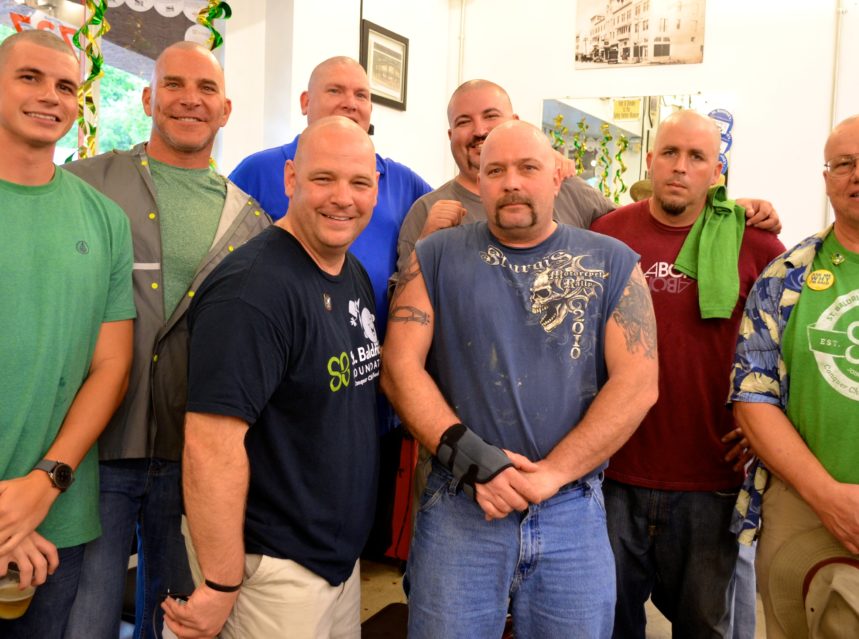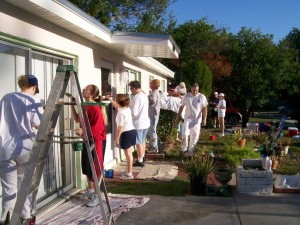 As we reported here recently, March is going to be a busy month of special events in Safety Harbor.
The madness kicks off with a trio of events this weekend, including a pair that epitomize what Safety Harbor is all about – giving back to the community.
Early Saturday morning, dozens of volunteers will gather at the Mattie Williams Neighborhood Family Center for the annual Safety Harbor Paint Your Heart Out project.
The local chapter of the nonprofit organization will paint five homes in Safety Harbor, continuing a tradition of helping low income and elderly homeowners revitalize their property that dates back more than 20 years.
Anyone 14 years and up who is interested in volunteering for the project should contact Donna Mack with the City of Safety Harbor at 727-724-1545, or send an email to pyhosh@gmail.com.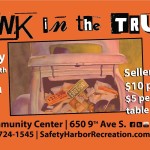 Also on Saturday, the City's semi-annual Junk in the Trunk event takes place at the Safety Harbor Community Center from 9:00 a.m. – 1:00 p.m.
This giant community yard sale is always a hit with residents who show up early to get the best deals and then stay for hours, strolling past the open car trunks and packed tables while mingling with friends and neighbors in the community center parking lot.
For more information, call 727-724-1530. The Safety Harbor Community Center is located at 650 9th Ave. S. in Safety Harbor.
And last but certainly not least, the Chop Shop Salon is holding its annual St. Baldrick's Foundation fundraiser on Saturday afternoon from 1:00 – 6:00 p.m.
Now entering its eighth year of raising money for the pediatric cancer research organization, officials for the salon, located at 500 Main Street, are expecting another great turnout on Saturday.
"We're going to have live music, a car show, a kids zone, raffles, prizes, an auction, plus plenty of food and drinks," Chop Shop manager Tiana Stebbins told Safety Harbor Connect.
"We've already got more than $5,500 pledged on our donation page, and we expect that total to get even higher by the end of the day tomorrow."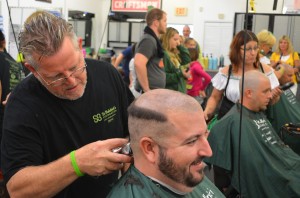 Stebbins said they support St. Baldricks because all the money raised from shaving heads, and every other service offered in the salon that day, goes directly to the charity, which then donates every cent to fund pediatric cancer research.
And she appreciates how the cause brings people of all ages out to the shop even when the weather forces the cancellation of the outdoor part of the event, as happened last year.
"We're crossing our fingers it's going to be sunny out tomorrow!" she said.
But despite the crummy weather, the salon still raised more than $20,000 in 2014, a figure they hope to top this year.
"We're asking for $50.00 donations to shave heads if you haven't signed up on the site, but some people have already pledged more than $1,000," Stebbins said.
"This is really a great cause, and people in Safety Harbor realize that."
Related: