Safety Harbor 2015 Special Event Calendar Approved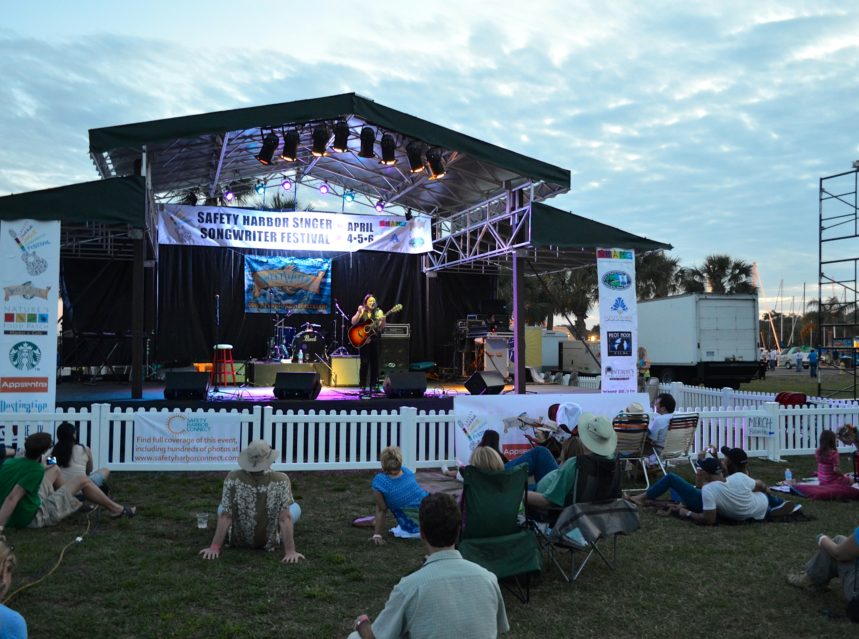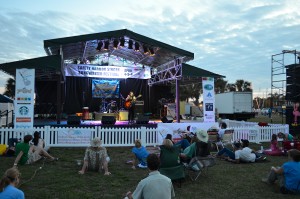 The City Commission approved the Safety Harbor 2015 special event calendar on Monday night, and as usual, the slate is packed with a number of entertaining and festive affairs.
In addition to returning favorites such as the Safety Harbor Songfest, the Chop Shop's St. Baldrick's Fundraiser, and the Nolan's Pub St. Patrick's Day 5K, three new special events were added to the slate in 2015, according to Safety Harbor leisure services director Andrea Norwood.
"Pending approval, various popular events will return in 2015, with the addition of three new events, being the Beeruary and Cornhole tournament on February 28, the Safety Harbor Boat Show on April 10, 11 and 12, and the Safety Harbor Green Festival on May 2."
Norwood also noted that three special events were already approved by the commission back in July: the San Genarro Festa on February 21 & 22; the Safety Harbor Singer Songwriter Festival (now called the Safety Harbor Songfest) March 27,28 & 29; and Running For All Children road race on May 9.
Special events supervisor Joe Cooper filled the commission in on the origins of the beer and cornhole event and the green festival.
"The organizer has approached me to do a craft beer type festival with some other events surrounding it down at waterfront park this year," Cooper explained. "They want to bring in 600-1000 people during the day and have an event on the waterfront."
"They've done this type of thing in Tampa and they've done it out on the beaches, and they're trying to break into Safety Harbor and do more events, including the garden festival," he added, noting the green festival will be similar to the old Bloom and Garden festival that was held on Main Street years ago.
Before the commission approved the schedule, Mayor Andy Steingold brought up a situation he had been made aware of regarding another popular downtown event.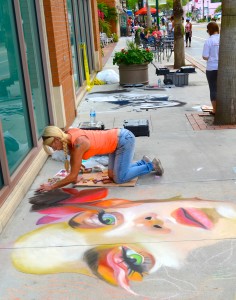 "The Bloom N Art and Chalk Festival, which is a great festival with great art on Main Street, this last year it seems as if there were a lot of open areas," the mayor said.
"Some of the owners of different (businesses), like the gas station and some of the restaurants, have been complaining to me about how it somewhat disrupts their work."
"I mean, three days of closing Main Street…I've been getting a lot of input from businesses on Main Street that are having difficulty with that."
Cooper explained that organizers of the chalk fest, which stretches from Bayshore Boulevard to 8th Avenue, are working with local merchants and organizations to alleviate some of the issues.
"The organizers are trying to find a happy medium there where the artists are spread out and then on Sunday, the arts and crafters come in," he said, referring to the semi-annual Kiwanis Arts & Craft show that began partnering with Chalk Fest for its spring show last year.
"The last couple years, they've worked with different layouts, and they're still trying to figure out which works for them, so having that input helps."
Cooper also responded to a question from Commissioner Carlos Diaz about the fate of the Best Damn Race.
"It's been approved in its original form," he said. "There have been some changes."
"In the next commission meeting, we're coming back with the finalization of the route and some other things that we are trying to get the organizer to do to make the event more resident friendly."
Following all the explanations and discussion, the city commission unanimously approved the Safety Harbor 2015 Special Event Calendar by a vote of 5-0.
Here is the complete list of the 2015 Safety Harbor special events the city commission approved on Monday night: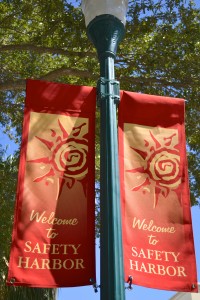 Beeruary and Cornhole Tourney – Feb. 28, Waterfront Park
San Gennaro Festa – Feb 21 & 22, Marina
St. Baldricks Fundraiser – Mar 7, Main Street
Nolan's Pub St. Patrick's Day 5K – Mar 15, downtown Safety Harbor
Bloom N Art N Chalk Fest – Mar 20, 21 & 22, Main Street
Kiwanis Arts & Crafts Show – Mar 22/Dec 13, Main Street
Safety Harbor Songfest – Mar 27, 28 & 29, Waterfront Park
Safety Harbor Boat Show – May 10, 11 & 12, Marina
March for Babies – Apr 25, Marina
Safety Harbor Green Festival – May 2, Marina and Main Street
Running for All Children – May 9, Marina
PJ 5K – Jun 6, Marina
July 4 Celebration – Jul 4, Main Street
Thin Mint Sprint and Tagalong Trot – Sept. 19, Marina
Harbor Sounds Music Fest on Main – Oct. 3, Main Street
Snow Fest – Dec. 5, City Park
*UPDATE, 1/8/15: Since this article was published, five more special events have been officially added to the city's calendar. They include the Best Damn Race on February 7; the Safety Harbor Seafood Festival on March 13 &14; Rick Blake's Paddle For Kids on May 2; the All British Field Meet and Autojumble on October 24; and the Safety Harbor Wine Festival on November 7.
Related: