Safety Harbor Seafood Festival This Weekend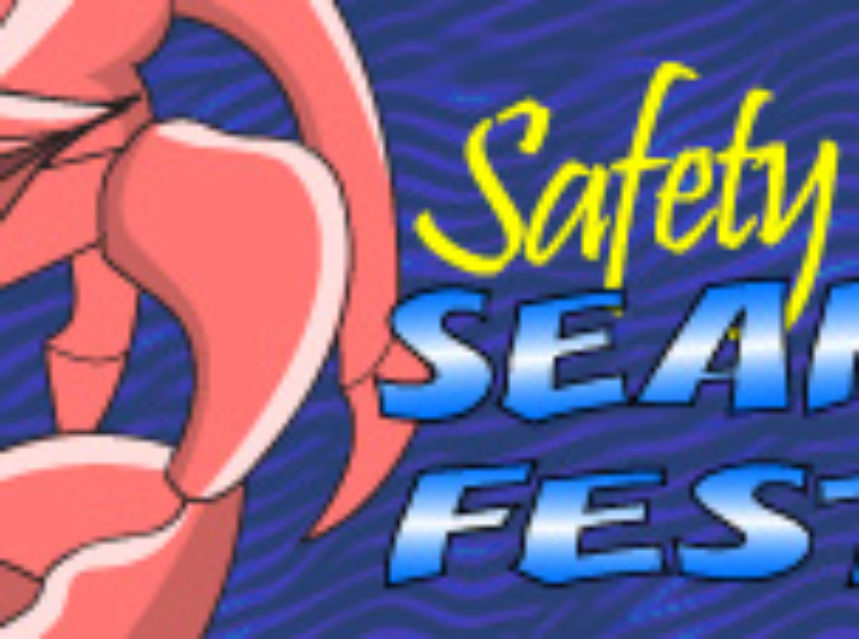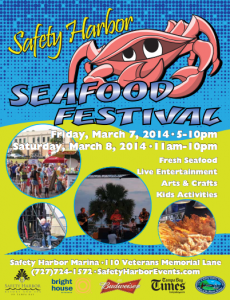 As noted here recently, the spring special events season in Safety Harbor is kicking into high gear.
Fresh on the heels of the LIADO San Gennaro Festa, this weekend we have one of the city's more popular outdoor festivals taking place at the Marina – the annual Safety Harbor Seafood Festival.
According to the city's press release for the event, seafood and other food vendors from around the country will be on hand serving up their specialties. Over 35 arts and crafts booths will also be on site.  The family area will be full of crafts, inflatables, face painters and plenty of other activities for the entire family.  
"We are excited to have top great local, regional and national touring bands at this year's festival," Safety Harbor Special Events Supervisor Joe Cooper stated. "This event is just filled with great music, great food and loads of fun for our residents and visitors."
The free family event kicks off on Friday, March 7 at 5 p.m. and continues through Saturday night.
Eight different musical acts are scheduled to take the Budweiser True Music Stage over the course of the two-day event. According to the City, the lineup is as follows:
Friday March 7:
5:00 pm:   T.J. Weger  (Solo Rock)
6:15 pm:   Kettle of Fish  (Jam Rock)
8:30 pm:  Jonnie Morgan Band  (Rock)
Saturday March 10:
11:30 am:  Music by Francesca  (Singer/Songwriter)
1:45 pm:    Jeriko Turnpike  (Rock)
3:45 pm:   Stimulus  (Rock)
6:00 pm:  Brother Brownlow  (Rock)
8:00 pm:  Sol Driven Train  (Rock)
Admission and parking for the event are free.
For more information call Joe Cooper at 727-724-1572 or visit www.safetyharborevents.com.
Related: