Volunteers Needed For Paint Your Heart Out Safety Harbor 2015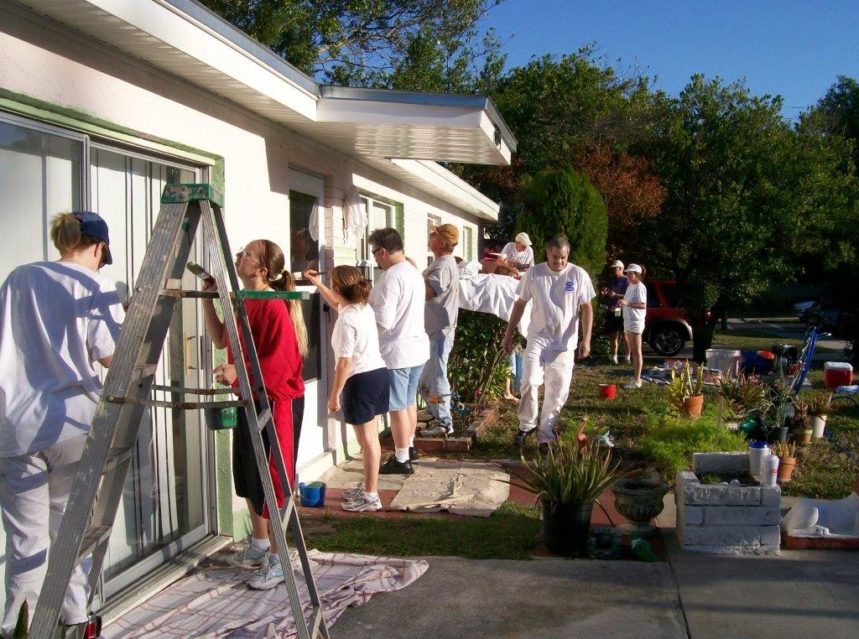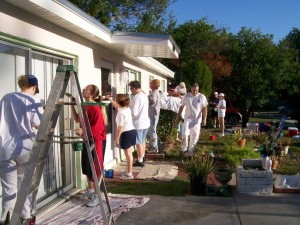 Paint Your Heart Out Safety Harbor, the local branch of a national nonprofit that paints the houses and cleans the yards of low income and elderly homeowners, is looking for volunteers to help with its 2015 project.
On Saturday, Match 7, officials and volunteers will meet at 7:15 a.m. at the Mattie Williams Neighborhood Family Center to sign waivers and receive coffee and tee shirts before heading off to paint five homes in town.
According to longtime PYHOSH board member Nadine Nickeson, the organization has painted more than 125 homes – some more than once – since 1992, all at no cost to the homeowner.
"We take nominations all year long, and some years when we don't have enough nominees, we go around and look at homes we've already done and see if they need refreshing," Nickeson, who has been on the board for 15 years and participated in the projects for more than 20 years, told Safety Harbor Connect.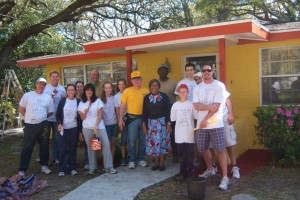 "We only do homeowner lived-in homes," she added, noting they hope to get around 100 volunteers to help out this year.
Nickeson said the spirit of giving back to the community is what fuels so many residents to participate every year.
"It's something that's an easy project, it's one morning, it's well organized, and you go away from it feeling so good about helping someone."
"You just can't explain that feeling you get after seeing the look on the faces of those homeowners."
Anyone 14 years and up who is interested in volunteering for the 2015 Paint Your Heart Out Safety Harbor project is being asked to contact Donna Mack with the City of Safety Harbor, either by phone at 727-724-1545, or by email at pyhosh@gmail.com.
Registered volunteers will meet at the DeVito Building of the Mattie Williams Neighborhood Family Center, located at 1003 MLK Jr. St. N., at 7:15 a.m. on Saturday, March 7.
Following the work, everyone will meet back at the center for lunch, and the event is expected to conclude at around 1:00 p.m.
Related: