Safety Harbor Special Events: Spring 2016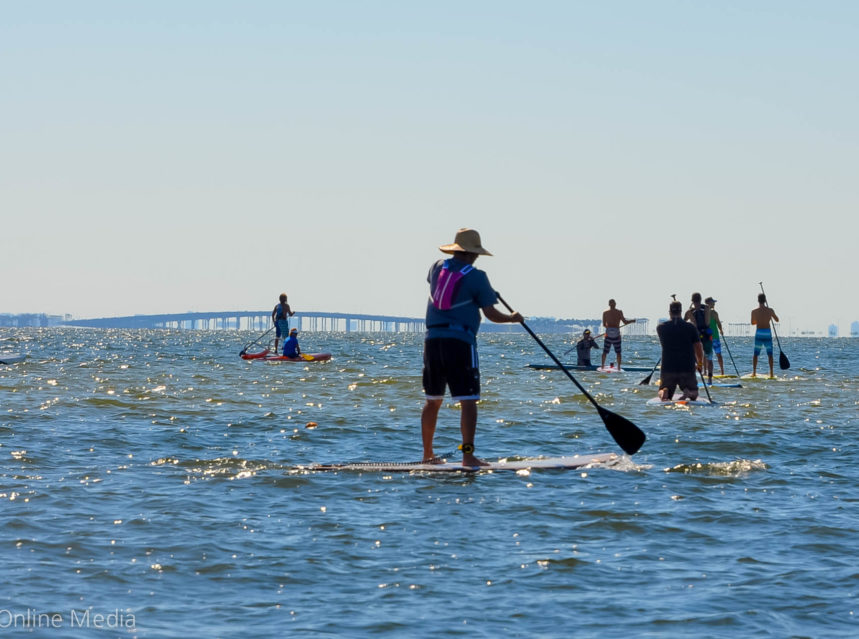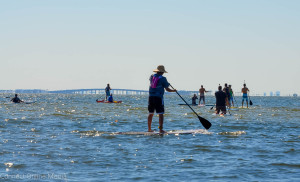 Here in the Sunshine State, we don't need a groundhog to let us know when spring begins.
No, as soon as dozens of special events start popping up all over around the Tampa Bay area every weekend, we Floridians instinctively know that spring is in the air.
In Safety Harbor, things are no different, as the city's 2016 special events calendar kicks into high gear just in time for the start of spring on March 20.
Over the next three months, nearly a dozen major events will take place in town, including art and music festivals, craft shows, fun runs and fundraisers. In fact, a trio of events will invade the downtown district on first weekend of spring alone!
Also, a couple of annual favorites—the Safety Harbor Seafood Festival and the San Gennaro Festa—will not take place this year due to work on the city's waterfront park project. The first phase of the project is expected to be completed by the end of March.
In order to help you get a handle on things, we bring you all the details you need to know about the special events in Safety Harbor for the Spring 2016. Mark your calendars accordingly!
(*Note: Major events do not include Third Fridays, regular markets, and some private events. Check out our calendar for additional event listings.)
March: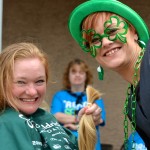 Chop Shop's St. Baldrick's Foundation fundraiser
When: Sat, Mar. 12, 10 a.m.
Where: 500 Main Street
Details: The downtown hair salon's annual event not only raises money for the St. Baldrick's children's cancer foundation, but it does it in a fun, entertaining way: with live music, food and drink, and a car show used as a backdrop to people getting their hair chopped off for charity! This year, another local business, Harbor Food Tours, is joining the action. Owner Pete Tanner will lead an eating tour around town that will include a Chop Shop stop, where Tanner and another guide will donate their locks to the cause. "We've always loved what the Chop Shop does for St. Baldricks every year," Tanner said. "When we saw the event would be going on during our normal tour times, we knew we wanted to incorporate it into that week's tour." More information on the tour can be found here.
Cost: Donations are suggested, and can be made online or at the event
Info: Facebook.com/TheChopShop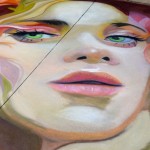 Bloom N ChalkFest
When: Begins Sat, Mar. 19, at 10 a.m., ends Sun, Mar. 20 at 4 p.m.
Where: Main Street
Details: Dozens of artists of varying ages and skill levels blanket the downtown district in a colorful tapestry of mesmerizing images for Safety Harbor's annual chalk festival. The event, now in it's 8th year, has steadily grown in popularity in recent years, with more artists, and more attendees, coming out to enjoy the heady allure of outdoor art and what is typically gorgeous spring weather (fingers crossed!)
Cost: Free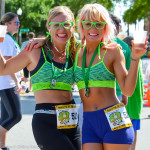 Nolan's Pub St. Paddy's Day 5K Fun Run
When: Sun, Mar. 20, 10 a.m.
Where: 230 Main St. (Nolan's Pub)
Details: The fourth annual shamrock themed road race isn't all about finishing as fast as you can or who can drink the most beer at the end of the race. No, the event is more about raising money for the local Fraternal Order of Police lodge's annual trip to visit the Fallen Officers memorial in Tallahassee. So it's a good reason to finish fast so you can drink more beer!
Cost: $30 in advance, $35 day of event (advance purchase recommended)
Kiwanis Arts and Crafts Show
When: Sun, Mar. 20, 9 a.m. – 4 p.m.
Where: Main Street
Details: For the second straight year the popular craft show will piggyback the Bloom N Chalk Fest, but this year the Nolan's Pub Fun Run will also be taking place downtown, meaning more people should be roaming around downtown, looking for great finds and unique items at Kiwanis' semi-annual event.
Cost: Free admission, vendor prices vary
Note: Main Street will be closed from Bayshore Boulevard to Seventh Annual over the weekend to accommodate the events.
APRIL: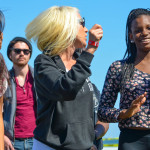 Safety Harbor Song Festival
When: Sat, Apr. 2 and Sun, Apr. 3, 10 a.m. – 9 p.m.
Where: Safety Harbor Waterfront Park
Details: The third edition of the Safety Harbor Song Festival is shaping up to be the best one yet, thanks to the growing word of mouth that helped land this year's co-headliner, future Rock N Roll Hall of Famer Robin Zander. A deep lineup, which includes Shawn Mullins, Love and Theft, Daphne Willis and the Vespers, plus food, craft beer, wine, kites, and yoga classes, combined with the newly revamped waterfront park, could help make what is already a blossoming special event for Safety Harbor into a must-attend music festival on Florida's Gulf Coast.
Cost: $25 single day, $40 for a weekend pass, can be purchased online or at the gate ($50 for weekend pass at the door.)
Info: safetyharborsongfest.com
Safety Harbor Boat Show
When: Fri, Apr. 8, Sat, Apr. 9, 10 a.m. – 6 p.m.; Sun, Apr. 10, 10 a.m. – 5 p.m.
Where: Safety Harbor Marina, 1001 Veterans Memorial Ln.
Details: Safety Harbor's scenic waterfront makes an ideal backdrop for a boat show, and this annual event takes full advantage of the beautiful scenery. In addition to examples from dozens of new boat lines, attendees can shop for fishing gear and learn how to become a better angler at the event's hands-on fishing seminars.
Cost: $3 admission, kids 12 and under are free
Info: SafetyHarborBoatShow.com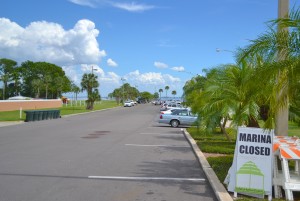 Beer and Burger Throw Down
When: Sat, Apr. 16, 2 p.m. – 8 p.m.
Where: Safety Harbor Waterfront Park, 1001 Veterans Memorial Ln.
Details: This fun and tasty event will offer several different kinds of craft brews for patrons to sample for free, plus tasting opportunities from local burger joints with samples for $3 or less. The "throw down" will also feature a vendor area of local businesses & artisans, live entertainment, and Best Beer and Burger awards.
Cost: $5 admission, children free
March For Babies
When: Sat, Apr. 30, 8 a.m. – 11 a.m.
Where: Safety Harbor Marina, 1001 Veterans Memorial Ln.
Details: Help the March of Dimes stomp out birth defects at the annual March for Babies event, where participants take a recreational stroll through the streets of Safety Harbor to help raise awareness for a great cause.
Cost: Free
Info: 813-287-2600
MAY: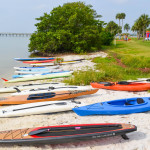 Blake Real Estate Paddle The Bay
When: Sat, May 7, 9 a.m. – 6 p.m.
Where: Safety Harbor Waterfront Park, 1001 Veterans Memorial Ln.
Details: This fun event is not only a great way to get exercise while enjoying the sights along the city's scenic waterfront, it also raises money and awareness for advance newborn screening, which helps detects potential birth defects in unborn babies. This year, the paddleboarding extravaganza looks to be even bigger, with new races, live entertainment, food and drinks and a giant waterfront water slide.
Cost: Purchase tickets through paddleguru.com
Visit the City of Safety Harbor website for more special event information, or call 727-724-1572.
Related content: