Chop Shop Raises $20,000 for the St. Baldrick's Foundation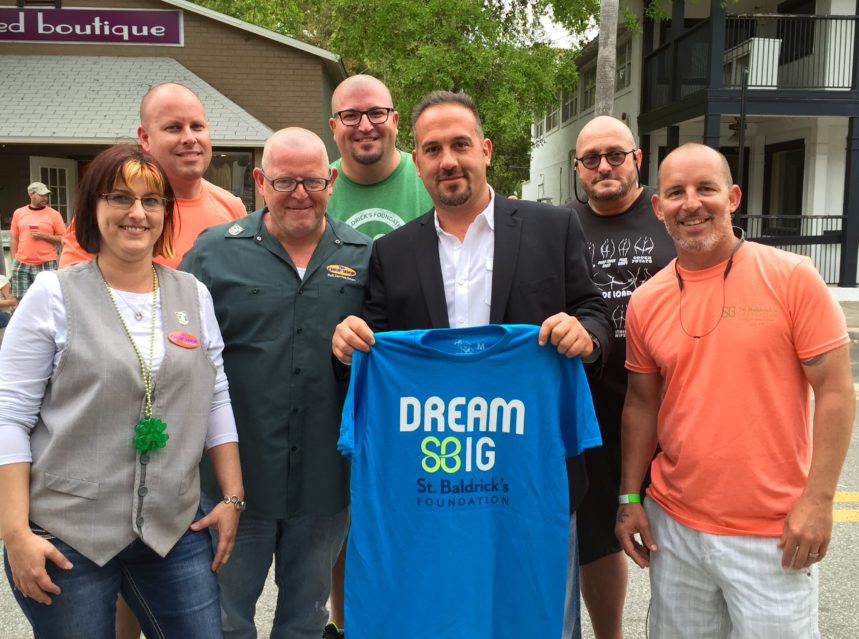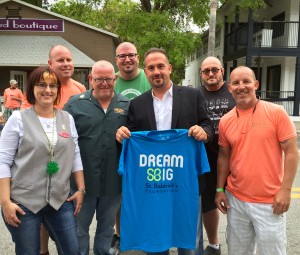 The Chop Shop Salon in Safety Harbor raised $20,000 for the St. Baldrick's Foundation during its annual fundraiser on Saturday.
The event, which urges people to part with their hair in order to raise money for pediatric cancer research, featured live music, food, drinks and raffle prizes.
It's was the ninth year the Main Street salon has been involved with the charity, the fourth year hosting the event, and this marks the third straight year they raised at least $20,000 for St. Baldick's.
"We got another great turnout this year," Chop Shop owner Mike Platow told Safety Harbor Connect on Saturday.
"It helps that we got great weather today, but even when the weather is bad like last year, we always have a steady flow of people in the chairs who come out to support this charity."
While bands including Clearwater's Victims of Circumstance rocked a stage set up at the intersection of Sixth Avenue and volunteers cooked burgers and poured beer donated by Nolan's Pub owner Craig Davide, Chop Shop stylists stood on a platform in front of the salon waiting to shear the next donor.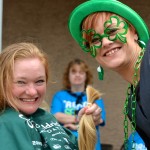 A husband and wife team, a police officer's wife who shaved her whole head, an eight time shavee, and Platow himself all sat in the chair and helped raise money for the charity.
Emily Coe of Palm Harbor raised $500 to cut ten inches of her hair, and while she admitted she was a little nervous about altering her look, she said believed it was worth it to benefit such a good cause.
"I've done it for Locks of Love before, so when I heard about this event I figured why not do it again?" Coe said.
Chop Shop manager Tiana Stebbins said they were pleased to have reached the $20,000 mark again.
"Yes, we are very happy with the total," she said. "This was another great event to benefit St. Baldrick's."
Here's a look at some of the scenes from the Chop Shop's annual St. Baldrick's Foundation fundraiser:
 Related content: