2015 Nolan's Pub/FOP St. Patrick's Day 5K: PHOTOS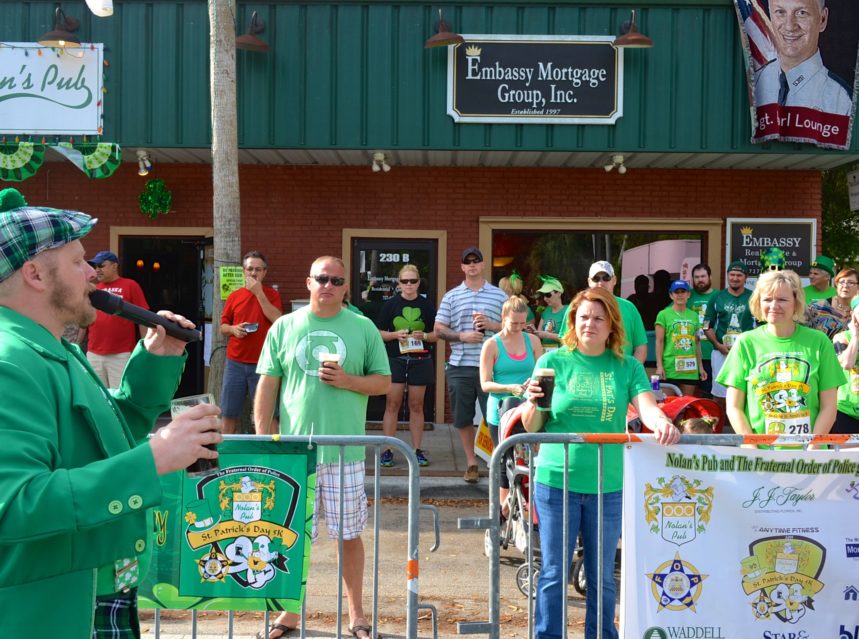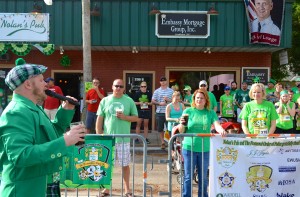 The third annual Nolan's Pub/FOP St. Patrick's Day 5K continued the time-honored traditions set forth in the first two editions of the event – lots of fun and plenty of beer, with a little road racing mixed in.
Overcast skies gave way to bright sunshine as the crowd of green-clad runners gathered outside the Main Street pub on Sunday for the Fraternal Order of Police Lodge 43 fundraiser, and despite the less than ideal running conditions, all the participants seemed to enjoy the race.
"I set a PR (personal record) today, so I'm happy about that, but boy it was hot!" Lola's Laces owner Anita Martin said afterwards.
"This is awesome," Benjamin Glossip, clad in full St. Patrick's Day attire, said.
"I mean, it's not often you get to run a race right in your own backyard. They really do a great job with this event."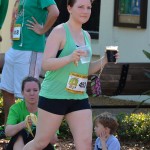 Wearing his signature leprechaun outfit with a pint of Guinness always in hand, Nolan's owner Craig Davide kept the atmosphere festive by crossing the finish line with the runners, putting a giant plastic bubble over his head and handing the winners of the youth category a crisp twenty dollar bill for their effort.
In between emcee duties, Davide said this year's event had roughly the same amount of participants as last year – around 700 runners.
But the fact that the number of participants didn't increase greatly this year was just fine with the race organizers
"This is a big, fun event designed to raise money for the FOP's annual trip to the fallen officers memorial in Tallahassee," Davide said in the days leading up to the race.
"We're not trying to make it the biggest road race or biggest St. Patrick's Day party around. We want it to be a friendly neighborhood race, because Nolan's is a friendly neighborhood bar."
Here's a look at some of the colorful sights from the 2015 Nolan's Pub/FOP St. Patrick's Day 5K:
Related content: