Crooked Thumb Brewery takes root, branches out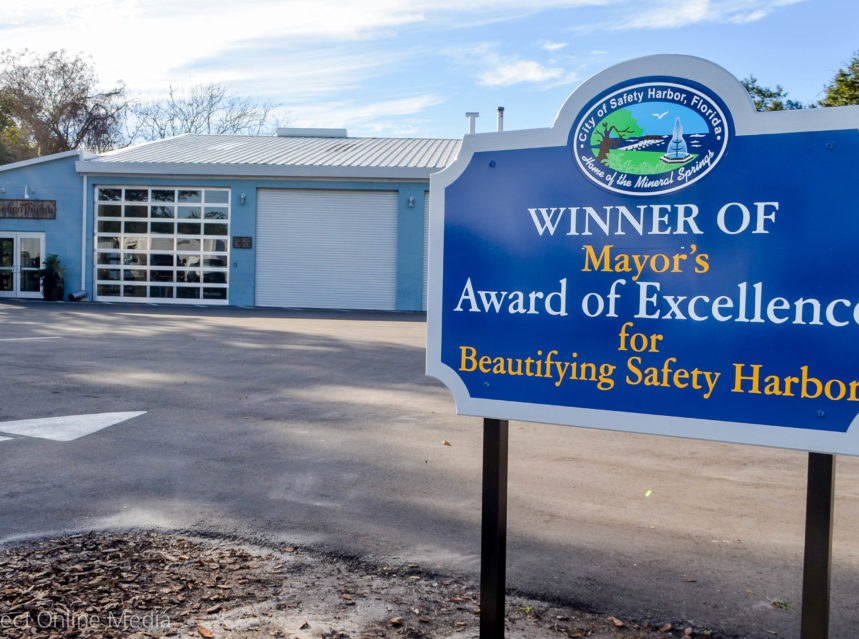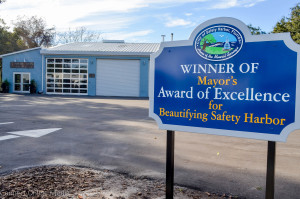 The anticipation for the opening of Crooked Thumb Brewery was years in the making.
Soon after it was announced that brewpubs could be built in Safety Harbor in 2014, the owners of the city's first brewery were continually hounded by anyone who passed by the new location at 555 10th Avenue South, where a modern microbrewery was being forged from the shell of an old auto body shop.
Following the brewery's grand opening in October, sporatic operating hours prolonged the public' thirst for the freshly brewed beer and left many Harborites feeling antsy and frustrated.
But ever since CTB switched to full-time hours time after the New Year, the brewery has quickly taken root in town while simultaneously branching out to the rest of the Tampa Bay area.
"When the New Year, hit we decided to go for it and unveil the new hours," Crooked Thumb co-owner Kip Kelly told Safety Harbor Connect this week. "And in the two months since, the response from the community has been awesome."
Indeed, over the last two months, Kelly, co-owner Travis Kruger and their crew have been busy crafting unique beers and incorporating new features at the brewery, all while becoming more involved in local and regional events.
"We started yoga classes in the brew house, which have been awesome, we've featured food from local restaurants, and we're slowly adding music as the weather warms up," Kelly said.
"And we've found that people want to use the brewery for events," he added, noting they are hosting a private Dali Museum event over weekend, plus a fly fishing event and a beer & cheese pairing with a brewing demonstration, next week.
"It seems like more people are coming and enjoying the space and coming up with more creative ways to use it, which is what we envisioned," Kelly said.
While the brewery's physical space has been in high demand, Kelly and Kruger have been spreading the word about Crooked Thumb's products outside of the Harbor, as well.
The pair spent the past week-plus participating in a slew of Tampa Bay Beer Week events, where the upstart brewery was able to capture a couple of coveted awards.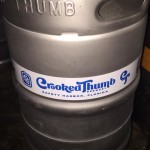 "We won a couple of medals, which is pretty impressive for us, because we were going up against some of the best brewers in the state," he said.
"So to win a couple of awards right out of the box in such a big competition is pretty cool."
But not all of the promotional efforts have been focused out of town.
In fact, on Friday night, Crooked Thumb is hosting its first ever pub-crawl, touring six bars in the downtown district as they prepare to tap their first kegs of CTB beer.
"The other places in town have been tremendous in their support of us, and they've been wanting to sell our beer for a while," Kelly explained.
"We started with a new distributor recently, and they were able to facilitate bringing our beer to these local spots."
The crawl will kick off at the Bar Fly Saltwater Grill at 5:00 p.m. and from there, participants can head to Nolan's Pub, Brady's BBQ, Copperheads Taphouse, the 8th Avenue Pub and the Whistle Stop Grill before making their way back to the brewery.
"The plan is to avoid moving in one big group so we don't overwhelm some of these establishments," Kelly said.
"We just want people to come out, enjoy the beer, and support all of the local bars."
Kelly said the crawl is just one way to let everybody know that even as Crooked Thumb continues to make its presence felt outside of town, there would be no Crooked Thumb Brewery without the City of Safety Harbor.
"I credit Safety Harbor for everything," he said. "This town is such a vibrant place, and it gives us exposure to such a wide variety of people. CFO's, NHL officials, authors, writerts, artists. We get a great mix in here."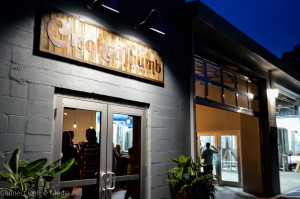 "I think we've done a good job of creating an inviting and welcoming place, and I think it's resonating with people," Kelly added.
"People feel connected to the ground and to the space here, and it doesn't hurt that people like the beer. In the end, that's what carries the day."
Related content: