Safety Harbor Business Beat: Spring/Summer 2016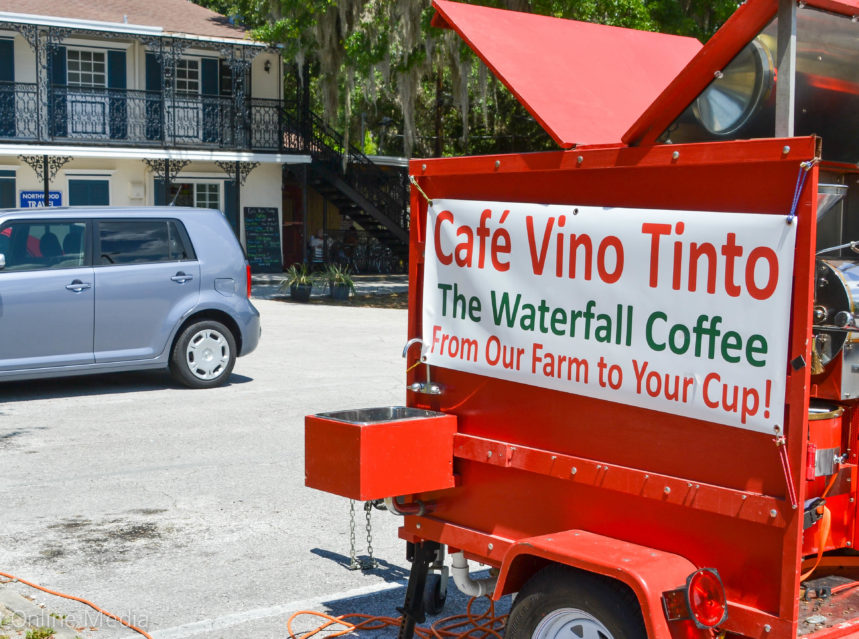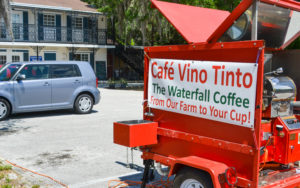 It's been a few months since we brought you the latest Safety Harbor Business Beat, and there has been a lot of movement in the downtown district during that time.
In addition to Cello's Charhouse changing owners, which we reported on last week, a couple of new establishments have opened downtown, with more on the horizon, and there's been a few closings and/or relocations, as well.
Starting at the east end of town, a new boutique, Una Dolce Vista, has opened in the former home of Lola's Laces, located in the Safety Harbor Senior Living building at 100 Main Street.
Owner Lori DeCosmo said her shop specializes in women's casual exercise wear, which she calls an "ath-leisure" style for active and fitness conscious women, as well as swimwear and accessories.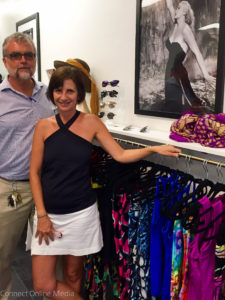 "I'm into exercising and eating right and staying well, so I have yoga clothing that's wearable all day and also stylish," DeCosmo, who opened the shop three weeks ago with her husband, Greg, recently told Safety Harbor Connect.
"I'm also big on empowering women," she said, adding, "All my clothing is made by women."
DeCosmo, a writer and an artist who owns a studio in St. Pete, said she decided to make the transition from art to fashion because of the similarities between the two worlds.
"To me, fashion is like wearing art," she said. "Someone created it for you to wear it, so it's basically wearable art."
She said she hopes by purchasing clothing from companies owned by women all over the world, she can create a unique business model with global reach right here in Safety Harbor.
"Global is the new local, and I'm going to be the global store. We're all important to each other, and we need to help each other," she said. "So far, everyone here has been so generous and welcoming and kind. It just all kind of fell into place, so we're going to make a run of it."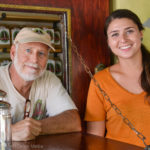 On the opposite end of the downtown district, longtime Safety Harbor businessman Kent Runnells found a home base for his Café Vino Tinto coffee.
Runnells, a former mayor and current commercial real estate attorney in town, has been selling his Costa Rican "waterfall" coffee at events like Third Friday for a couple of years, but he recently moved into SHAMc's outdoor patio space, Sideshow, located behind Tapping the Vine at 737 Main Street.
"Thanks to Todd and Kiaralinda, who were so cooperative with this, we're going to share the space with SHAMc," Runnells explained on opening day last Saturday. "They'll still have shows here occasionally, and we'll use it the rest of the time."
Runnells' plan is to sell his coffee, as well as light baked goods from local suppliers, every day from 7 a.m. until around 3 p.m. He plans to add artwork for sale, plus possibly food and live music, in the future, and he said his daughter, Logan, will run the shop while he's working at his office down the street.
He said he believes his unique Tarrazu brand, cultivated from his own Costa Rican farm and wafting from the bright red brewing machine sitting in the front parking lot, will help the location become a "must stop" spot for coffee lovers in town.
"Tarrazu is a world-class coffee, and there's no facility like this anywhere in the area," he said. "The trend right now is to roast on site, but nobody can say they own the farm like we do. 'From our farm to your cup.' Nobody does what we do."
Business Bites:
Lois Spencer's old antique shop has been extensively remodeled.

There's been some movement at the late Lois Spencer's antique shop, as the new owners have extensively redecorated the little old cottage on the corner of Main and 5th Avenue North, giving it a fresh coat of paint and opening up the interior. (Yes, I looked in the window.) The new shop is called Harbour's Heart. No word yet on a grand opening date.

Recent closings on Main Street include the An Indulgence gift shop, which is moving its business online, according to a sign in the window. And Elite Events & Rentals has abandoned its storefront near 7th Avenue North, but the company remains in business based out of its original location in Oldsmar.
The Rose Garden Boutique is for sale, and owner Dee Dokumaci is holding a "going out of business sale" in order to clear out stock. "It's time for someone else to take over this perfect location, right across the street from the Safety Harbor Spa," Dokumaci said. "I'm ready to relax and enjoy life!"
A new salon called Tamar Dupre is coming to 737 Main St. in downtown Safety Harbor.

A new salon will soon join the large selection of such establishments in the district, as Tamar Dupre Salon is "coming soon," according to a window sign at 737 Main.
The long-awaited Coastal Cantina on Second Street South will open "within the next week or two," according to owner Aaron Stewart, who has been working feverishly to hire employees, complete last minute preparations and fine-tune the menu. Safety Harbor Connect will have full coverage of the Southern Fresh owner's newest venture leading up to the grand opening.
In case you missed it, the Joey Biscotti bakery building has a new, colorful mural adorning the outside wall, courtesy of local artist Heather Richardson's public art intervention project. Her next job is a mural on the side of the Harbor Bar, to be completed by the summer.
The Safety Harbor Market on Main will return for its limited summer run on Sunday, June 12. The market will also open on July 17 and August 24, from 10 a.m. – 2 p.m.
Also, the City Commission will address the proposed wayfaring signs for downtown businesses again during its first meeting of June on Monday night at City Hall at 7:30 p.m.
If you have any business news, tips, or story ideas you'd like us to know about or look into, let us know in the comments below, or send an email to jeff@safetyharborconnect.com.
Related content: