Safety Harbor Business Beat: January 2016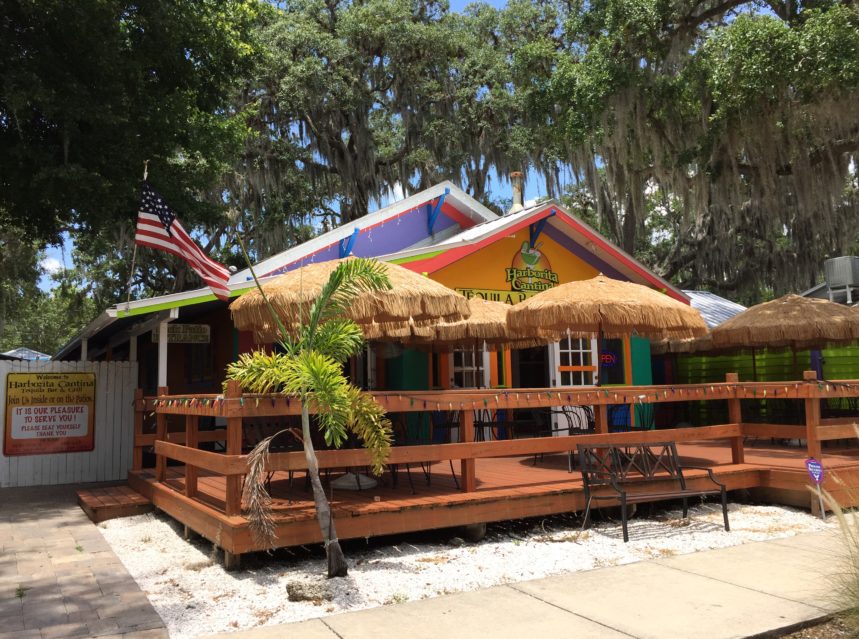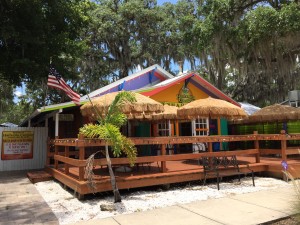 Now that we've finally shaken off the holiday cobwebs, it's time dive right back into what's happening in Safety Harbor with the latest edition of the Safety Harbor Business Beat.
The New Year has brought some new changes to the city's downtown business scene, most notably the closure of a Main Street sportswear store and the addition of a new photography studio in the district.
But perhaps the biggest business news of early 2016 is the impending opening of the Coastal Cantina, a Florida/Latin fusion restaurant.
Southern Fresh owner Aaron Stewart announced last summer that he planned to reopen the old Harborita Cantina, a Mexican restaurant that closed last June, as the Coastal Cantina sometime in September, but the holidays, and some unforeseen setbacks, got him off schedule.
This week, Stewart said he is close to opening his newest downtown dining spot, which will offer a menu featuring Florida Coastal and Latin fusion dishes, along with custom cocktails and Cuban coffee.
"I hope to be open by early February," Stewart said from the site on Tuesday. "We're pretty much there right now."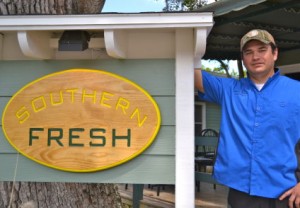 "The holidays were a pretty hectic time, and we had some electrical and plumbing issues to address," he added. "But we're moving forward full-steam ahead now, and I anticipate opening very soon."
Stewart said another reason for the delay had to do with the evolution of the original concept.
"Our original idea has evolved," he said. "We're diving into mixology. We will be one of the only places around offering custom cocktails. So that's pretty cool, we're excited about it."
"We've also entered a partnership with La Segunda Central Bakery in Tampa to sell their Cuban coffee and pastries," he added. "That bakery has been around for 100 years, so we are thrilled to be able to provide their products here at the Coastal Cantina."
Stewart said right now the plan is to open for a few hours in the morning for coffee, close for about an hour to prep for lunch, and then be open the rest of the day for lunch and dinner. He said to expect items such as a signature paella dish, as well as a chorizo burger, on the menu.
Safety Harbor Connect will have full coverage of the opening of the Coastal Cantina as the date approaches.
Elsewhere around town, Lola's Laces, a sportswear shop located in the Safety Harbor Senior Living building at 101 Main Street, has closed after three years, according to a Facebook post by owner Anita Martin:
"Safety Harbor is our home, but Lola's Laces will be closing our doors for the final time on December 31st. Thank you for all of your support and for the friendships we have gained through this endeavor."
Martin often said she had success selling her running and fitness apparel in season, but struggled to make ends meet during slow times. Main Street strollers will certainly miss Anita and her omnipresent pooches, Rico and Lola!
On the opposite end of the downtown district, Eduardo's Photography is opening this weekend in Suite C of the 500 Main Street building.
Co-owner Sonia Florence told Safety Harbor Connect that they hope to draw people into the studio by offering a wide variety of services and packages, costumes and backdrops.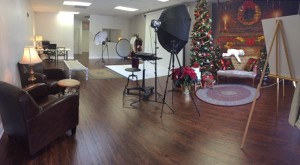 "We're going to do portraits, with a focus on families, pets, senior proms, glamour shots and senior couples," Florence, a native of Argentina and longtime Safety Harbor resident, said.
"We also do events, like bar mitzvahs and birthday parties, as well as baby portraits and holiday themed pictures. But no weddings!"
Florence, who runs the studio with her husband and son, both named Louis Eduardo, said they plan to take advantage of the scenic surroundings in Safety Harbor.
"We want to tap into the community," she said. "There are lots of places here within Safety Harbor that provide a perfect backdrop to create a memory for everybody."
Eduardo's Photography Studio is set to have its official opening to the public this Third Friday, featuring a Valentine's Day-themed shoot.
Safety Harbor Business Bites:
Harbor Food Tours, the walking tour of the downtown district we told you about last month, is officially open to the public following its dry run in December.
If walking tours are your thing, be sure to check out the Safety Harbor Ghost Tour and the Historical Walking Tour, both run by the talented and hardworking Laura Dent. The tours meet every Saturday, one in the morning and one in the evening, and Dent can accommodate groups as well as private tours. Call 727-687-8785 for reservations.
The Rose Garden Boutique is up for sale, according to owner Dee Dockumaci. "I put a lot of money into this shop, and whoever buys it will be getting a turnkey business," she said. The boutique is located in the Safety Harbor Senior Living building, directly across the street from the Safety Harbor Spa and Resort.
Punch Performance, a fitness studio located at 660 2nd St. S., has closed after six months.

The

late Lois Spencer's Antiques and Collectibles shop at the corner of 5th and Main has new owners and a new name, Harbour's Heart. According to their website, owners Dan and Tyson hope to open the shop, which will feature "treasures, treats, gelato and antiques," by Valentine's Day.
For those who weren't aware, Bella Haven Salon moved from Main Street to 132 10th Ave. N.
As we reported recently, the Crooked Thumb Brewery has gone to a full-time schedule after operating on weekends only during the first couple months since its grand opening in October.
The latest word on the Main Street Market saga has the old Captain's Pizza building being sold and a new owner coming in who wants to stick with the plan to make the location a fresh market/sandwich shop. Safety Harbor Connect is working to verify the details, and we will have an update on this story in the next edition of the Business Beat.
Related Content: