Safety Harbor Business Beat: August 2015
September is shaping up to be one of the biggest months of business openings in the recent Safety Harbor history.
Kip Kelly's highly anticipated Crooked Thumb Brewery, and Southern Fresh owner Aaron's Stewart's conversion of the recently closed Harborita Cantina are both set to launch in mid to late-September, and based on residents reactions to the news, the establishments are sure to bring a new energy to the area.
But while we eagerly await those openings, in the meantime, a number of new establishments have opened, or relocated, in town since our last business update in June. Here's a look at what's happening in the downtown Safety Harbor business scene:
OPENINGS:
The Dog House of Safety Harbor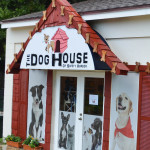 Address: 737 Main St., Ste 106
Hours: Mon-Thu, 11 a.m. – 8 p.m.; Fri, Sat, 10 a.m. – 9 p.m.; Sun, 10 a.m. – 7 p.m.
Info: After starting out by selling their pet themed decor items at Tupelo on 4th, Steve and Kelli Chickos decided to take their idea to a bigger space; the couple recently opened the Dog Store of Safety Harbor in the 737 building at the corner of Main Street and 8th Avenue North. "Thanks to our success at Tupelo and the opportunity Melissa (Haist) gave us, we thought we'd see what happens when we double our space," Steve Chickos said. Although the store carries every kind of pooch related item you can think of, from food to accessories to clothing, Chickos said the main purpose of the pet-friendly shop is to help needy animals. "Our passion is to get back to rescues," he said. "A portion of our proceeds will go towards local and national rescue organizations."
Contact: 727-515-9770; Facebook.com/TheDogHouseofSafetyHarbor
Organic Goddess Juice Bar and Café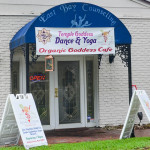 Address: 737 Main St., Ste. 104
Info: Safety Harbor residents looking for another health centric establishment to open in town will want to check out this new shop, which offers juices, smoothies, bubble teas, salads and sandwiches, including gluten-free and vegetarian/vegan options, plus dance and yoga instruction. "We are a dance studio and a juice bar and café," co-owner Gregory Cilmi told Safety Harbor Connect. "Eventually we hope to add outdoor seating and an organic garden." Cilmi said business has been steady since he and partner Eve Savva took over the former home of Sweet Ida Mae's Bakery in July, and one of his regulars explained why. "I come here with my fiends all the time because I like to be able to get something healthy, and their whole menu is healthy," Dunedin resident Elizabeth Faubert said.
Contact: 727-270-7670; www.organicgoddesscafe.com
Indigo Fire Dragon Metaphysical Shop
Address: 130 8th Avenue S.
Hours: Mon, Wed, Thu, Fri, noon – 9 p.m.; Sat, noon – 8 p.m.; Sun, noon – 5 p.m.; Tue, Closed
Info: Safety Harbor has always been big on healing the mind, body and soul, and the owners of this shop, located behind City Hall on 8th Avenue South, hope to continue the tradition of healing in the Harbor. "We were drawn to Safety Harbor because energetically it's a beautiful town," co-owner Rolando Rodriguez, who along with wife, Debbie, relocated their shop from Dunedin, said. "We have been sending people to Safety Harbor for so long, it seemed like a natural fit for us to be here." Offering psychic readings, energy healing, meditation classes and minerals and gemstones, Indigo Fire Dragon is like a one-stop shop for metaphysical needs. "I've heard people say, 'Oh my god, there's a real metaphysical store here now,'" Rodriguez said. "We feel it was a blessing to find this place, and we're just happy to be here."
Contact: 727-565-6856; www.indigofiredragon.com
RELOCATIONS: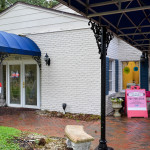 Sweet Ida Mae's Bakery
New Address: 737 Main St., Ste. 102
Info: The sweet-as-pie sisters behind Sweet Ida Mae's Bakery want everyone to know they haven't closed up their shop and left town, they've merely relocated to the opposite side of the same space in the 737 Main building, thanks to an amicable arrangement with the owners of the Organic Goddess juice bar. "We met Gregory and Eve and they really wanted our space and we really wanted this one, so we switched," Kathy Gonya said. "We wanted this space because it was smaller, and Gregory wanted more room, so it really worked out well for everyone," Mary Kay Oney added. The sisters said they are cranking out more of their specialty cookies and baked goods than ever, and they are happy the building is now full of tenants. "We're really happy they've joined out little clubhouse here," Gonya said of the addition of the Dog Shop of Safety Harbor and the juice bar.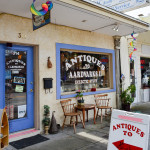 Antiques to Aardvarks
New Address: 314 Main St.
Info: The consolidation of Alex Sabo and Martha Morrison's two antique shops to one Main Street location is complete, a process Sabo likened to a different kind of union. "We married the two stores," Sabo said of the process of moving to the new shop two doors down. 'We took hers and his and made it ours!" Morrison said a metaphysical store, Journey by Insight with Jennifer, recently opened in their old location at 310 Main. "She does tarot card readings, hypnosis, healing stones and also has handcrafted jewelry and hats," Morrison said. (Note: The store was closed at the time of this reporting.)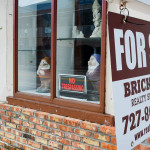 BUSINESS BITES:
Merchandise is being moved into Lois Spencer's Antiques and Collectibles shop at the corner of Main Street and Fifth Avenue North. We've reached out to property owner Joe Spencer for more information and will have an update soon.
As the Safety Harbor real estate market heats up and the new year's resolutions to stay in shape cool down, the former home of Curves of Safety Harbor at 327 Main St. is now home to Columbus Capital Lending.
Although costly to several businesses in the area, the roadwork project that closed the intersection of Main Street between 7th and 8th Avenue was completed in two weeks, one week ahead of schedule.
Related content: