What's Next For Antiques and Collectibles In the Wake of Lois Spencer's Passing?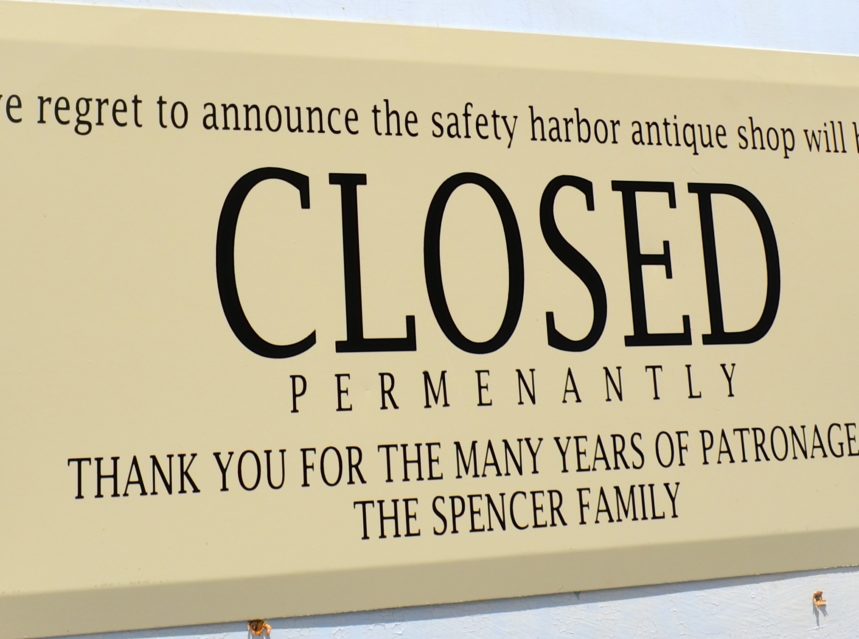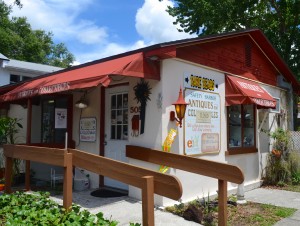 In the wake of Lois Spencer's sudden passing last weekend following a brief illness, her family has been scrambling to tend to the matters that need to be addressed under difficult circumstances.
Spencer's husband, Joe, quickly scheduled a memorial ceremony for Lois, to be held on Sunday, July 20 at the Safety Harbor Public Library.
Now the family is turning its attention to Antiques and Collectibles, the downtown shop the Spencers have owned since 1994.
"The antique shop was a partnership between Lois and I, but she ran it and I stayed behind the scenes," Joe Spencer told Safety Harbor Connect.
A sign affixed to the building, which is located at 505 Main Street, states the business is now permanently closed.
According to Mr. Spencer, the family is now in the process of returning all the merchandise to the proper owners.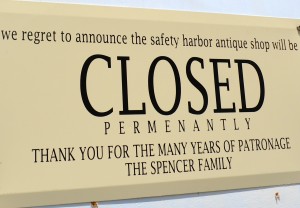 "Two dealers own most of the stuff in there, and a lot of the other stuff is there on consignment," he explained.
"We are working with the two dealers to return their property to them, and after that we will begin contacting the people who have things on consignment and start the process of getting it all back to them."
In addition to Antiques and Collectibles, the Spencers have a home behind the shop, and Joe Spencer operates an art studio, where he produces unique enameled-glass beads, on the property.
Spencer said after the antique shop is cleared out, he would most likely break the parcel up, with an eye towards possibly selling the shop in the future.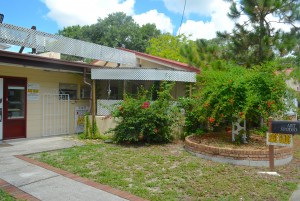 "After the stuff is out I'll do some things with the property, maybe sell the shop," he said.
"I'll maintain my shop, split the lot into three pieces and live in the house with my two cats. I don't need much room to operate in."
Spencer recalled how he and Lois met in Minneapolis in the mid-70s and moved to Florida years later to work the art shows at the Kapok Tree.
"Lois was my salesperson," he explained. "She was the fun person working the tables out front, and I was the crazy artist in the back."
With the same display of spirit his wife was known for, he said he doesn't plan to stop working as he adjusts to the loss of his spouse of 40 years.
"I enjoy what I'm doing and I'm going to keep doing it. I ain't just gonna sit on my (butt) and do nothing!"
Related: