Safety Harbor Community Coming Together To Aid Fire Victims
On Tuesday afternoon, everything the Kautz family owned went up in flames.
Not surprisingly, almost immediately after the two-alarm fire destroyed the family's home at 233 3rd Street South, the Safety Harbor community began banding together to come to the family's aid.
A neighbor and longtime family friend of the Kautz's started a Go Fund Me account to collect donations for the family.
Officials at the Safety Harbor Library and the Mattie Williams Neighborhood Family Center set up donation stations at the facilities for people to drop off clothing.
And Aaron Stewart, the owner of the nearby Southern Fresh restaurant who is no stranger to making generous contributions to the community, declared in a Facebook post that on Tuesday, June 30, he would donate 75 percent of the eatery's total earnings to the family in order "to aid in the rebuild and recovery stage of this terrible accident."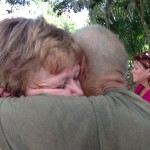 Indeed while the Kautz family begins the long process of recovering from this terrible event, the rest of the city is mobilizing to do whatever they can to help them out.
"Steve is such a wonderful, wonderful man, and he's well loved by the community," Pam Traas, a neighbor who has known Steve and his wife, Pam, for 30 years, told Safety Harbor Connect.
"He's helped a ton of people, I mean a ton of people, in this community, so it's nice to see people are willing to help them out now during this difficult time."
Traas said she spent a good portion of Tuesday evening with the Kautz's following the fire, which started in the garage of the two story building and quickly consumed the entire structure.
She said the couple was in a state of shock after seeing all their belongings lost to the combination of smoke, flame and water from the fire hoses.
"I was with them all last night, we sat on the little block wall across from their home," Traas recalled. "No one came up and talked to them so I went up to the fire chief and said has anyone called Red Cross, because they have no where else to go?"
"We made sure they had their medication…and I came home and got a cooler of grapes and sodas and water, and I gave them a pair of shoes and socks – she was in her slippers," she added.
"It was bizarre. I mean, you never expect something like this to happen."
Traas said she is encouraged how the community is stepping up to help the Kautz family.
She said she plans to handle the donations from the Go Fund Me account, which was set up by her daughter, Natasha Hubbard.
"My daughter called me and said, can you believe what happened to Pam and Steve, we have to do something about it?!" Traas said. "So she set up the account, and I agreed to be the recipient to make sure the money goes to them."
Although no one is sure how the fire started – Traas said Steve Kautz built the house himself and had a lot of wood and welding materials in the home – she said all they can do now is try to help the family get through this difficult time.
"Steve and Pam are both generous, kind and giving people. It is our turn to give back," Traas said.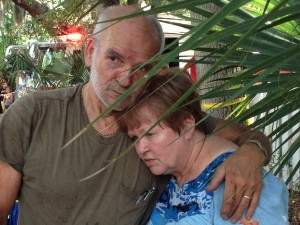 Here is a list of clothing the family requested that can be dropped off at the Safety Harbor Library or the Mattie Williams Neighborhood Family Center:
Male (Steve): medium and large shirts, size 34 pants
Female (Pam): size 8 shoes, XL pants and shirts
Female (daugher): size 9 shoes, XXXL shirts
Youth (granddaughter): female small shirts, size 3 pants and shorts, size 5 shoes
The 17-year-old boy, Gino, who pulled his step-grandfather from the blaze, lives elsewhere and did not lose anything in the fire, according to the information given to library director Lisa Kothe.
Also, a GoFundMe page was created to assist the family: http://www.gofundme.com/xqs4ts
Related content: