Safety Harbor Business Beat: Fall 2015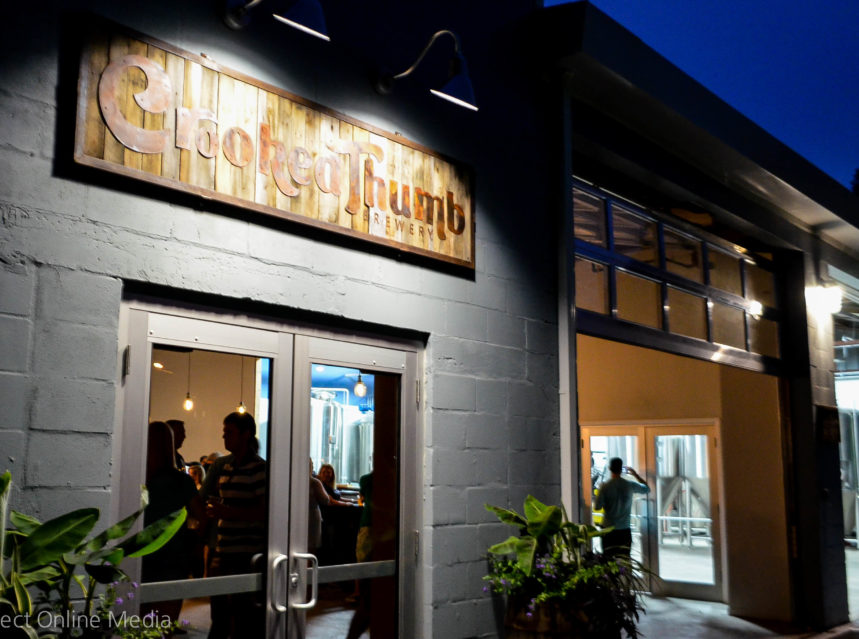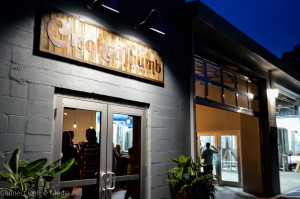 The downtown Safety Harbor business scene tends to be fluid, with new businesses coming, and old businesses going, on a regular basis. It's just the nature of the beast.
The past couple of months have been no different, as at least one Main Street stalwart closed up shop, while a few new establishments have opened their doors in the downtown district.
Since our last report, the highly anticipated Crooked Thumb Brewery finally began serving its signature beers, albeit in a limited capacity, in mid-October.
While patrons have been clamoring for full time hours from the owners of Safety Harbor's first brewery, officials say they are ramping up the production schedule, and will be moving to full-time operating hours, within the next few weeks.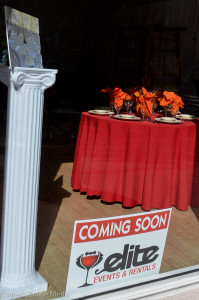 Another big addition to the area is Elite Events & Rentals, an Oldsmar-based business which recently started operating a second location at 801 Main Street.
According to owner Brandon Ahlgren, the company provides equipment, products and supplies for parties and events, which should come in handy with all the special events that take place in and around the Harbor.
"We carry everything from tents to tables, linens to lighting," Alghren said of his business, which he started in a garage in Clearwater in 2007 and has since expanded to a 7,500-sq.-ft. warehouse in Oldsmar.
"There is nothing we cannot provide for your party or event, even at the last minute," he added. "We're always ready to help out if you ever get in a bind while planning your party."
In fact, Sandwich on Main owner and MOSH chairperson Mercedes Ofalt verified that claim during a recent merchants meeting.
"We needed tables and chairs and linens for our Wine Fest party, and Brandon was able to deliver them all to us even though we called him literally at the last minute," she told the group recently.
"I don't know what we would've done without him. He really saved us that night!"
On the opposite end of Main Street, those of you with a sweet tooth will want to check out the Sno Beach Hawaiian Shaved Ice shop.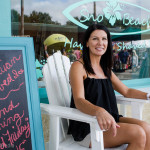 Owner Kelly Fitzpatrick said her products, which come in 27 flavors, including 7 sugar-free offerings, have a taste that is unlike any other icy treat.
"You can't compare it to snow cones or Italian ice," the first-time business owner told Safety Harbor Connect prior to the shop's opening in early October. "It's soft, flaky, divine and delicious!"
(Unfortunately, the fact that it wasn't yet open didn't allow this reporter the opportunity to test that claim, but I will be sure to make a trip back to verify it!)
Keeping with the food theme, downtown Safety Harbor got its first sushi restaurant when the Happy Salmon sake and sushi bar opened on Halloween night in the old home of Café Orlando at 500 Main Street.
The restaurant, which was previously located in Oldsmar, offers "authentic traditional Japanese and Asian cuisine…all kinds of sake, beer and wine," according to its Facebook page.
And in more food related news, a new concept is coming to Safety Harbor that takes advantage of the many bars, restaurants and eateries in the downtown district while incorporating some of the city's public art into a multi-faceted walking tour.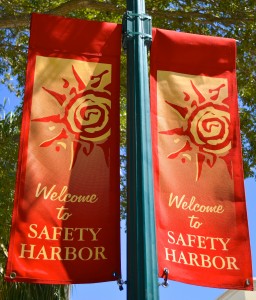 "In January we're going to start weekly walking tours every Saturday afternoon that will feature 7-9 different stops, including bars, restaurants, bakeries and other downtown eateries," Harbor Food Tours co-founder Pete Tanner told Safety Harbor Connect.
"We're also going to incorporate public art in our tours, visiting the library and the museum and other spots. We want to give people a chance to walk around and learn more about the city."
Tanner and his wife, Kara, got the idea from Kara's sister, Lanie van der Horst, who used to take food tours with her husband, Mark, back in Brooklyn.
"We thought, we need something like this in Safety Harbor," he said.
"And the feedback has been very good so far. Many of the business owners we talked to said they are excited to see this happen in town."
Tanner said they will have a dry run for friends and family in December and then plan on opening to the public in January. If all goes well, he said they could expand their hours, and vary the tour stops, in the future.
"We've got ideas for the future." he said. "We're just concentrating on getting it up and running now."
Business Bites:
The All State insurance agency moved out of the 500 Main Street building and relocated across the street, and word has it a photography studio will be opening in its place in the near future.
Still nothing official opening at the former home of Antiques and Collectibles on the corner of Main and Fifth Avenue, but former owner Joe Spencer sold the shop, his house and his studio and moved out, so its just a matter of time before the new shop owners move in.
A walk past the old Captain's Pizza place showed new cases and shelves occupying space on the first floor. Could the long-awaited fresh market be ready to open its doors soon? Stay tuned…
Related content: