Cello's Charhouse changes owners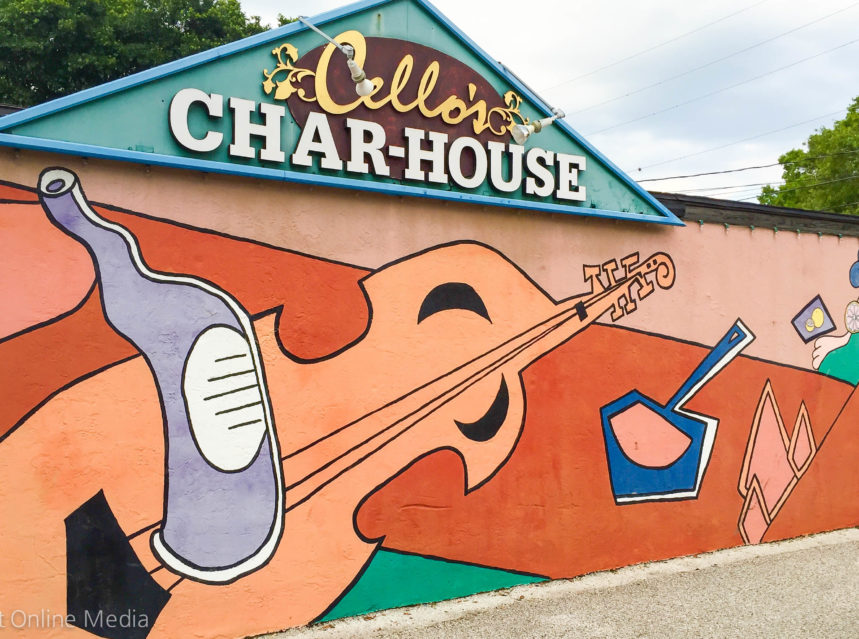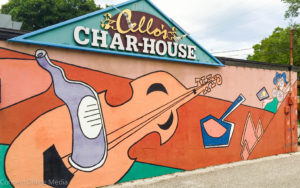 For nearly two decades, Cello's Charhouse, a cozy supper club located just off Main Street on 7th Avenue North, has been offering delicious, home-cooked meals with a heaping supply of warmth and charm, courtesy of co-owners Sue Cello and Ellen Young.
And while the news of the pair's departure earlier this month caused much despair among the restaurant's many faithful followers, everyone can rest assured knowing the eatery is still in good hands.
Chicago natives Lori and Andy Holynskyj (pronounced Ho-lin-ski) began the process of taking over the business back in January, learning the ropes from Cello and Young, and earlier this month, the couple took over the reigns of what you might call "Cello's 2.0."
"In Chicago, we always wanted to open a restaurant like this, so when we moved to the area four and a half years ago, we started looking for places," Andy Holynskyj recently told Safety Harbor Connect.
"We tripped upon this place last August, and after meeting with Sue and Ellen, we just hit it off, and we knew this was the right spot."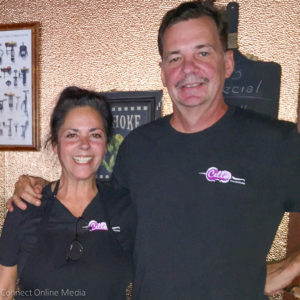 The Holynskyjs said they plan to keep much of the restaurant the same, including many of the menu items, the original artwork outside as well as the iconic name.
"We've done some minor renovations, and we've added some items to the menu and changed some things up a bit," Andy said.
"But we knew it had a built-in loyal clientele, so we didn't want to change things too much."
"And we liked the name," Lori added.
Lori Holynskyj, who, like Young, runs the front end of the operation, said the former owners, who have moved on to a new venture, were integral in facilitating the transition.
"Sue helped Andy in the kitchen, and Ellen helped me out front, so that was a big in helping us get to know the business," Lori said, adding, "They even left some of their recipes with us."
"They didn't have to do that. But it's Sue's name. It's her legacy. And I guess she didn't want us to mess it up!"
For their part the Holynskyjs don't plan on messing anything up, at least not when it comes to many of Cello's beloved traditions.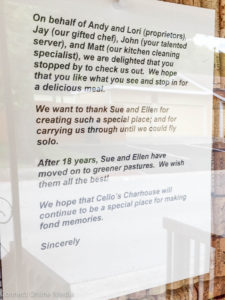 They still are open five nights a week for dinner (for now). They still offer a limited menu of homemade entrees, desserts and appetizers. And they still operate on a BYOB basis when it comes to alcoholic beverages.
But, much like any new business owners would do, the couple had to make a few little changes here and there.
"We're putting our own twist on the menu," Andy said. "Like, we still have the grilled pork loin, but we're only offering it with one sauce, and instead of pierogis, we have crushed fingerling potatoes, which have really taken off."
"We've also added braised short rib flat bread, and instead of one type of hummus, we have three different kinds," he added. "And we take credit cards now. I know some people will appreciate that."
As for the pressure of taking over an iconic establishment in a fairly small town, the Holynskyjs believe they're up to the challenge.
"So far, the reaction has been about 95 percent positive," Andy Holynskyj said.
"We've had very positive responses on just about every menu item, so that's a good sign."
While Lori admitted the transition from a big city to a small town can be trying at times, she said the beauty of owning a place like Cello's is that it reminds her of the quaint little restaurants that populated her hometown.
"It was hard at first, adjusting from the big city life. But we really genuinely loved this place immediately," she said. "I got a warm feeling when I first came in, and I knew it was the right place for us."
"This place has got character, and we don't want to change it. We just want to continue the tradition that Sue and Ellen have established here."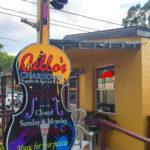 If you go:
Cello's Charhouse
Address: 143 7th Ave. N., Safety Harbor
Hours: Tue—Sat, 5:30 p.m.-9:00 p.m.
Phone: 727-723-0909
Website/Social media: Celloscharhouse.com; Facebook.com/CellosCharhouse
Related content: