Cafe Orlando Carving A Niche In Downtown Safety Harbor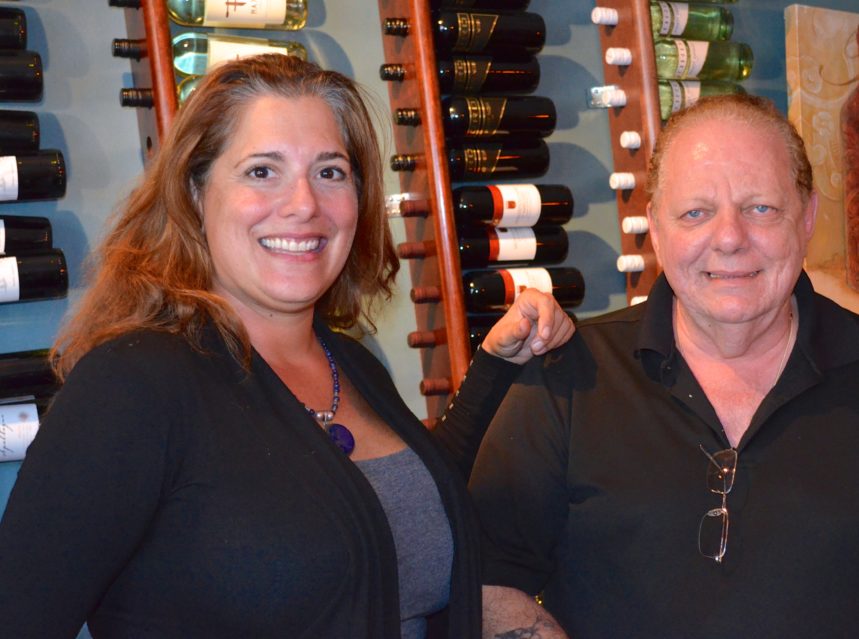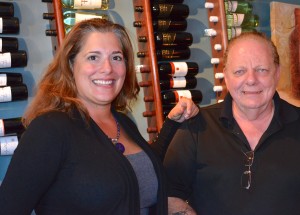 Cafe Orlando sits in a prime location in downtown Safety Harbor, smack dab in the center of Main Street in the impossible-to-miss 500 building.
But despite its ideal spot the establishment, which serves light fare as well as fine wines and a delicious homemade sangria, didn't exactly burst onto the Safety Harbor business scene.
Owner Steve Orlando admits the journey from being known as the former home of Taste Cafe to an establishment that is successful in its own right has often been filled with missteps and false starts.
But now, after two years of serving and entertaining Safety Harbor residents and visitors, Orlando says his Main Street cafe has finally found its way.
"I took over two years ago this past June after Robin kept asking me, and it was tough in the beginning," Orlando, who owns a successful home contracting company, recently told Safety Harbor Connect.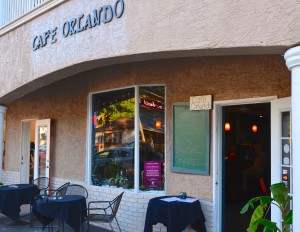 "I had to learn a lot about the business itself, and I made a lot of mistakes in the beginning."
"But I would say now we've definitely found our niche, and we've come a long way," he continued. "We've picked up a lot of regular customers, and we continue to market ourselves outside of Safety Harbor so we can continue to bring new people to town."
In addition to offering cheese platters, salads and tapas style appetizers, Cafe Orlando is known for its extensive wine selection and especially for its homemade sangria, which they sell by the glass, pitcher and even by the bucket.
But Orlando said his place is quickly becoming recognized for its entertainment options, which include a regular house band as well as a 20-piece orchestra that entertains crowds of revelers during events such as Third Friday and the Safety Harbor Wine Festival.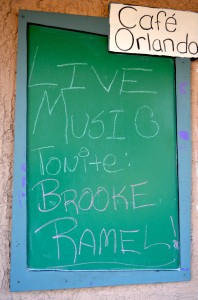 "Food is not our big thing," Orlando admitted. "Wine, light fare and entertainment is what we're really all about."
"ESP is our main band, and our 20-piece orchestra, Voices of Jazz, is fantastic," he added. "The music is phenomenal. People just love it, and it goes good with the wine and sangria."
Not content to be a business that has a small group of regular clients with little name recognition outside the city, Orlando has started to concentrate his efforts on bringing new customers to town.
He founded the Safety Harbor Downtown Business Alliance in the spring in hopes of banding many local merchants together to help lure more potential customers and clients to the area.
"My main focus is drawing people to downtown Safety Harbor right now," he said. "I'm not targeting the residents of Safety Harbor, particularly. I'm concentrating on bringing people to the businesses in Safety Harbor."
"There's not enough people here to frequent every business every day and support all the businesses in Safety Harbor," he explained.
"People rave about Third Friday and Wine Fest and come here from all over the place for those events. They like coming down here, so there's no reason why they can't come here more."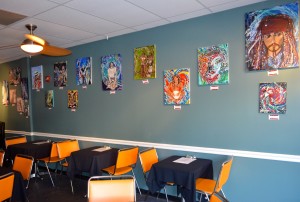 Through the SHDBA, which will start offering loyalty cards to members in the near future, as well as partnerships with local charities and nonprofits such as the Bacchus Foundation and the Mattie Williams Neighborhood family Center, Steve Orlando believes the cafe that bears his name is well on its way to becoming a major player in the Safety Harbor business scene.
"My main business is contracting, but I enjoy this and I want to see it do well and bring more people downtown, and I think it will happen," he said.
"People told me I was crazy to open a restaurant in a bad economy, and I said maybe you're right, but I'm not gonna walk away," he added.
"I'm the type of person you tell me I can't do something and that just makes me want to do it even more."
If You Go: Cafe Orlando
Address: 500 Main Street, downtown Safety Harbor
Phone: 727-723-1116
Hours: Wed & Thu, 3pm – 10pm; Fri & Sat, 3pm – midnight; Sun, Mon, Tue, closed
Website: www.cafeorlando.net