Main Street Market Opening…Soon?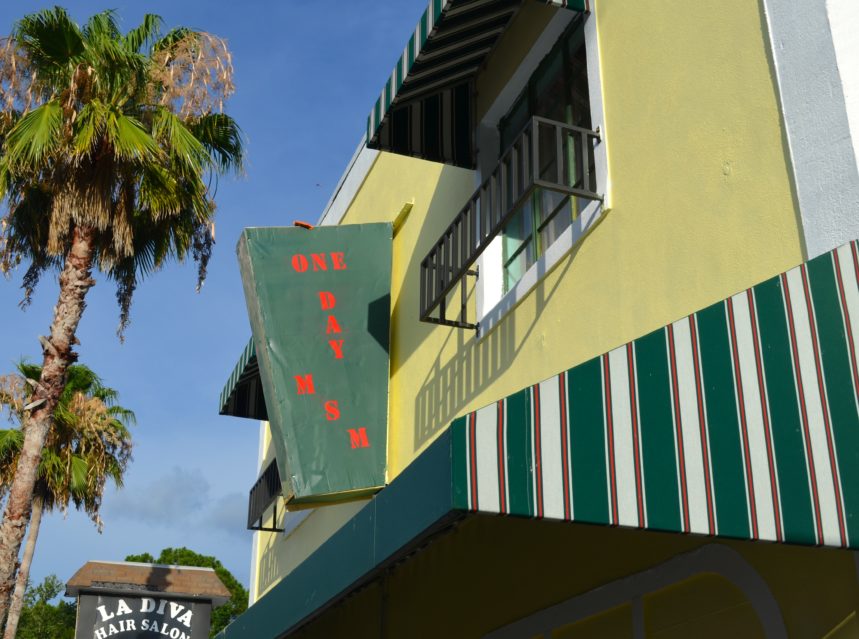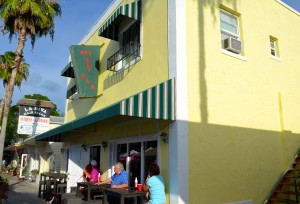 The next time you drive down Main Street in Safety Harbor, be careful as you pass the area near the post office between Fourth and Fifth Avenue – you might do a double-take.
That's because the old Captain's Pizza building, the iconic structure with the yellow paint, striped awnings and faux-brick trim, has been transformed into a more modern looking establishment.
The green-and-white awnings are still there, but gone is the brown trim and the pizza parlor sign, and in its place is a softer yet brighter yellow hue and a marquee that alludes to what the spot will soon be home to – the new Main Street Market.
According to owners Bill and Dawn Bailey, they hope to open their long-awaited fresh market/produce stand by the end of the year.
"We hope to be open by the end of the year," Bill Bailey said as the couple showed off the renovated building during Third Friday in June. "Just in time for holiday shopping!"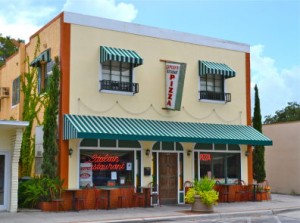 The couple realize that anticipation is high for the business to open; after all, it's been in development for more than a year, predating the closing of their old produce stand down the street last July.
But typical construction delays, combined with Bill Bailey's busy work schedule, have put the grand opening of the new shop on hold.
"Bill and his partner have been overwhelmed with work with the other businesses they own, and we have had numerous delays here with the construction on this old building," Dawn explained. "So it's been a timing issue."
The Bailey's say the new market will feature everything residents need to cook a meal, including meats, fish, produce, seafood, beer and wine.
"It will be a nice little grocery store, kind of like a mini Mazzaro's," Dawn Bailey said, referring to the popular Italian market in St. Pete. "We will carry everything you could need to make a nice dinner."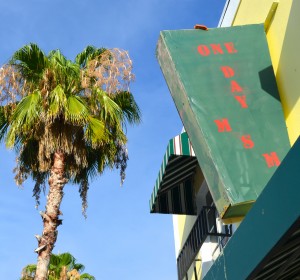 They said they hope people will be patient and and support the new business when it does finally open.
But they are smart enough to realize the long-delayed opening has been a topic of discussion in the community for a while now, so they decided to poke a little fun at the issue – hence the new sign, which reads "One Day MSM."
"Everybody has been asking us when we are going to open, so we painted the sign to say 'one day', as a little joke," Bill Bailey explained.
"But we can't wait to paint over it and add "Now Open" to the marquee!"
Related: