Safety Harbor Business Beat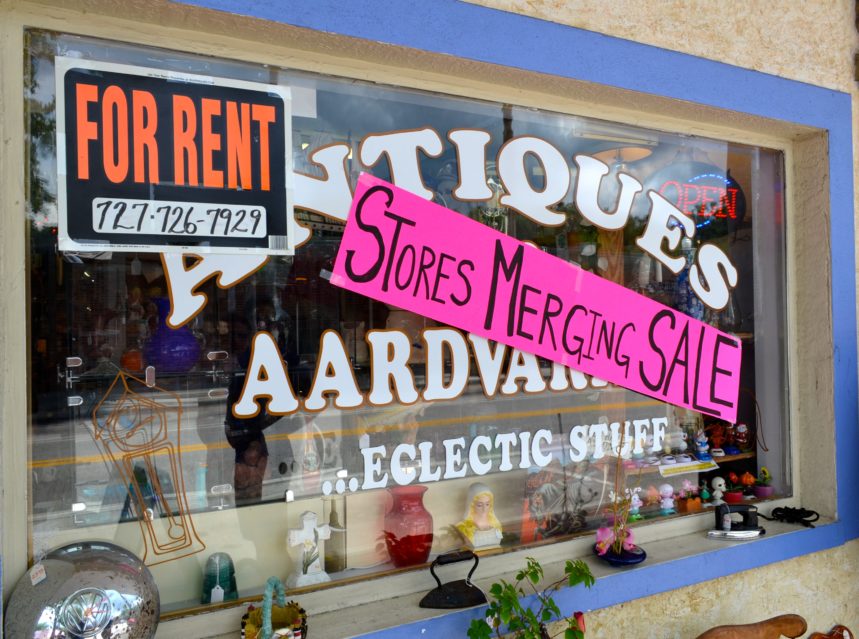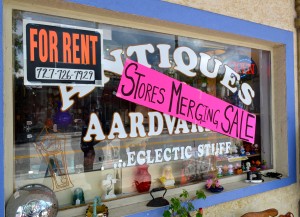 If you've taken a stroll around downtown Safety Harbor recently, you've probably noticed that a number of new businesses have opened up.
And perhaps you also noted that a few establishments have closed their doors in the last few weeks as well.
With so many comings and goings in town, we decided to compile a list of all the openings and closings – and mergings – and present them here in the latest edition of Safety Harbor Connect's Safety Harbor Business Beat.
If you know of any we missed, please let us know in the comments below.
Openings: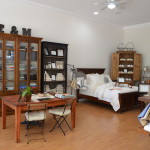 Edgewater & Main
801 Main St., Ste 1
Hours: Tues – Sat, 10 a.m. – 6 p.m.; Sun, 11 a.m. – 4 p.m.; Mon, closed
Info: This shop, which opened in February, specializes in home décor items such as fine linens as well as providing consultations on interior design. Owner and American Institute of Interior Design graduate Michael Hutchings relocated his business from Dunedin, and he said so far, the transition has been a smooth one."I love the location, it's a good, centralized spot," he said. "People had to go to downtown Tampa for what we sell, so now they have an alternative right here in Safety Harbor."
Contact: Call: 727-754-3880; Visit: facebook.com/edgewater.main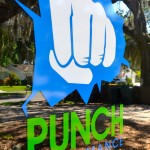 Punch Performance
660 2nd St. South
Info: Located off the beaten path of Main Street, this fitness studio offers body boxing and kickboxing classes for all ages and ability levels. According to the studio's website, Punch Performance classes "are designed to burn more calories in 35 minutes then you would burn during an hour workout at a typical big box gym."
Contact: Call: 727-851-0575; Email: kofitnessgoals@gmail.com; Visit: punchperformance.com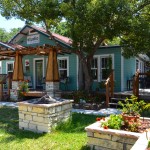 Francie's Studio Fifth Avenue
134 5th Ave. S.
Info: Watching Francie Rogal transform the old-style Florida home at 134 5th Avenue into a modern yet cozy studio has been fun over the past year-plus, and now, after many months of hard work, her place is open to the public. According to an interview we conducted with Rogal in late 2013, she wanted her studio to become not just a place to create art, but a community gathering spot."This will be a combination art studio and gallery where people will be able to come and create and have fun," she said, adding she hoped to be able to serve beer and wine to patrons."It's going to be a low-key place to come and create and have fun."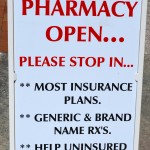 Main Street Pharmacy
531 Main Street
Hours: Mon – Fri, 8:30 a.m. – 5 p.m.; Sat, 8:30 a.m. – noon; Sun, closed
Info: The city's first local pharmacy in decades opened for business back in December, but it was only recently that owners and longtime pharmacists Louis H. Mueller and Atul D. Nadkarni received all the permits needed to fill every order. Mueller said he and his business partner believe the idea of having a neighborhood pharmacy right in the heart of Safety Harbor will catch on. "We take most insurance plans, and if they don't have insurance, we will work with them," Mueller said recently. "We're two experienced pharmacists who will be here all the time to answer questions and help people out."
Contact: Call: 727-330-7530; Visit: safetyharborpharmacy.com
Main Street Med Spa
101 Main St., Ste D
Info: According to their website, MSMS is home to three doctors who offer botox injections, anti-aging rejuvenation treatments and something known as an O-, or orgasm, shot. In response to a post on the company's Facebook page, an administrator wrote the Main Street establishment, which opened in early March, also offers stem cell rejuvenation, lasers, and non-surgical facelifts.
Contact: Call: 727-240-1963; Visit: mainstreetmedspa.com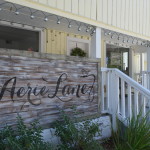 Aerie Lane
132 7th Avenue S.
Hours: Tues, 10 a.m. – 6 p.m.; Thu, Fri, 6:30 p.m. – 8:30 p.m.; Sat, 10 a.m. – 3 p.m.; Sun, Mon, Wed, closed
Info: According to their Facebook page, Aerie Lane, which is located across from the Safety Harbor Fire Station, is "an extraordinary DIY studio offering workshops, custom parties (birthday, bridal, baby shower and girls night out), event space, CRAFT bar & so much more."
Contact: Call: 727-797-3418; Email: CraftyChicks@AerieLane.com; Visit: aerielane.com
Closings: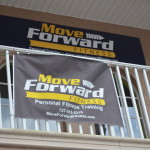 Move Forward Fitness
500 Main St., Unit K
Info: Opened by personal trainer Jared Carter in March of 2013, the small studio in the 500 Main building that catered to individual clients needs closed its doors last week. Calls to Carter regarding the future of his business were not returned at the time of this article being published.
Curves Safety Harbor
327 Main St.
Info: This longtime staple of the Safety Harbor fitness scene closed its doors at the end of May, according to a post on their Facebook page. In response to a comment asking if the owner sold the studio or just closed, the page administrator replied, "I closed."
801 Skateshop
801 Main St.
Info: Check out our recent article for the complete story on the closing of Safety Harbor's only skateshop.
Consolidations: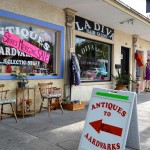 Antiques to Aardvarks I & II
310 and 314 Main St.
Info: The owners of the twin antique shops on Main Street have decided to merge into one location in order to consolidate their business and expand their online presence. "We've been here three years, and we don't want to close,"co-owner Alex Sabo said. "So we're just merging all of our stuff into one store (at 314 Main) and concentrating on building our online presence. Who knows, maybe we'll even be able to take our first vacation!"
Contact: Call: 727-400-6871; Visit: antiquestoaardvarks.net
Business bites:
The Crooked Thumb Brewery we reported on back in July is still under construction; according to a contractor working at the site, the owner hopes to have it open early this summer.
Miss Linda's Dance Studio at 550 Main St. is now offering ballroom dancing. Call 727-796-9653 for class information.
Rumor has it the late Lois Spencer's Antiques and Collectibles shop at the corner of Main Street and 5th Avenue North could be reoccupied soon. Safety Harbor Connect is working to confirm this report.
Another "word on the street" item has a record store going into the soon-to-be vacated Antiques to Aardvarks shop at 310 Main. Again, we are working to confirm this with city officials and will follow up with details as they become available.
Related content: