Three Safety Harbor City Commission seats up for grabs in March 2018 election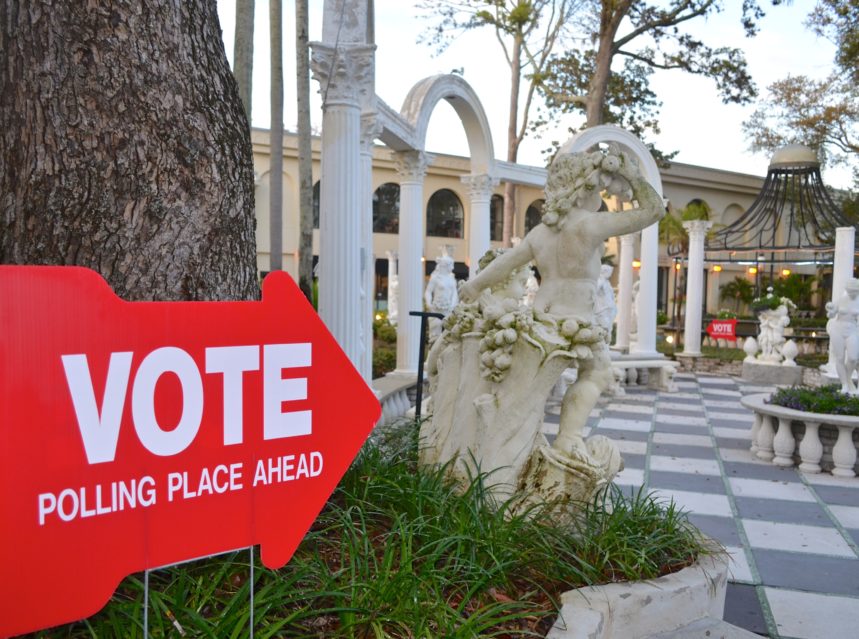 A trio of Safety Harbor City Commission seats will be up for grabs during the city's next municipal election on Tuesday, March 13, 2018.
The qualifying period for Seats 1, 2 and 3 is scheduled to begin at noon on Tuesday, Jan. 2 and end at noon on Tuesday, Jan. 9.
While no one may qualify prior to that, interested parties can pick up a Candidate Handbook at City Hall, appoint their campaign treasurers and designate where their campaign bank accounts will be, as well as receive their candidate petition cards, at any time.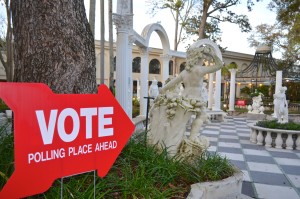 As of Wednesday, Dec. 5, the following have already announced their candidacies (i=incumbent):
Seat #1:
Nancy Besore
Scott Long (i)
Seat #2:
Seat #3:
The city's 2018 election is starting to mirror the most recent election from earlier this year, when eight candidates declared for the three open seats.
In March, Long won a close race against Besore and two others, earning the right to finish out Janet Hooper's term on Seat 1.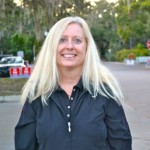 Besore previously served on the commission from 2009-2013 but she was required to give up her seat when she decided to run for mayor against Andy Steingold in 2014.
After losing that race by a wide margin, Besore said she was done with public office; however, the former longtime schoolteacher said her passion for her community pulled her back last year, and she recently announced her intention to run again next year in a social media post.
"I have been inspired to announce my candidacy again for Safety Harbor City Commission, Seat #1," Besore wrote on Facebook on Friday, Dec. 1.
"I lost a close race to take this seat for one year last year. This March, 2018, race is for a full three-year term."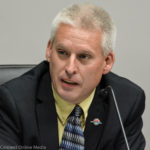 Long is an avid social media user and lover of costumes who has been vocal about several key issues during his nine months in office, and he recently shared his thoughts about running for a full term with Safety Harbor Connect.
"I love this job, and I hope that it shows," Long said via email earlier this week.
"The most important part of this job to me is serving our residents, and by creating the first Commissioner Facebook page, to responding quickly to citizen emails and attending as many community events and supporting as many of our downtown merchants as I can, I've put myself in a position to be someone residents know they can count on to reach when they need help."
"Every day, I look forward to helping residents solve problems large or small," he continued. "I look forward to doing that as long as I have the privilege to serve as Safety Harbor City Commissioner."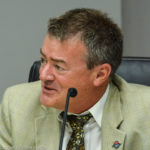 Merz will be seeking his third consecutive term on Seat 2 come March.
Often dubbed the 'voice of reason" for his calm demeanor and well-researched positions on the issues, he hopes his approach will help him get reelected.
"I put a lot of time and effort into each meeting," Merz said after Monday's commission meeting. "I take my job seriously, and I'm thankful for the confidence people have provided me in the past and, hopefully, in the future.
"I'm looking forward to continuing the good work we have been doing, and to continue to improve the city to the overall benefit of the people."
Zodrow, an environmental attorney and advocate who isn't afraid to vote against the grain on issues he feels strongly about, also commented on running for a second full term.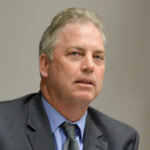 "I am looking forward to representing the residents of Safety Harbor for another three years as a City Commissioner," he wrote via email. "I look to continue my representation of the residents by ensuring the City encourages and supports responsible growth throughout the City.
"My goals will continue to be maintaining the charm and quaintness of our downtown and maintaining those characteristics that brought so many people to this area."
He added, "I am proud of my accomplishments these last four years in both promoting new development downtown while also protecting the environment in our City. It has been an honor representing the residents and I look forward to three more years."
Here are the key dates to remember for Safety Harbor's 2018 municipal election:
Wednesday, Dec. 13: Political signs can go up
Tuesday, Jan. 2, 2018—Tuesday, Jan. 9: Candidate qualifying period
Thursday, Feb. 1: Candidate Forum at *City Hall, 6:00 p.m.– 8:30 p.m. (*location subject to change)
Monday, Feb. 12: Voter registration deadline
Tuesday, March 13: Election Day
Sign up for the Safety Harbor Connect newsletter to receive complete coverage of the 2018 Safety Harbor municipal election.
Related content: