Safety Harbor Vice Mayor Cliff Merz Receives Home Rule Hero Award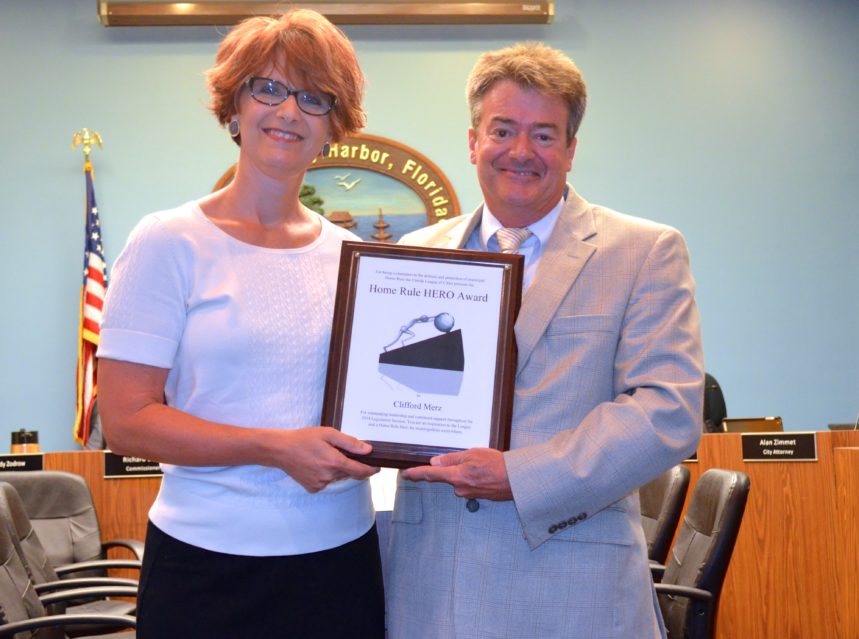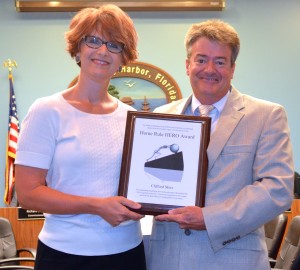 Safety Harbor Vice Mayor Cliff Merz was honored as a 2014 Home Rule Hero award recipient during the City Commission meeting on Monday night.
The award is given by the Florida League of Cities to "legislators who worked closely with the League's advocacy team and showed strong and consistent support of municipal home rule issues," according to the organization's website.
Prior to FLC advocacy coordinator Kathy Till presenting the award to the vice mayor, she had a few words to say regarding Merz's commitment to advocating on behalf of issues that affect city and state government.
"(Cliff) and I met about eight months ago when I asked him to join our Suncoast advocacy team," she said.
"At the time he was slightly hesitant about doing it, however he agreed to do it, and boy am I glad that he did."
Till went on to explain how Merz, along with the other members of the team, tirelessly worked on behalf of a piece of legislature that would return home rule authority as it related to short-term vacation rentals.
"It was a direct result of people like the vice mayor why we were successful that day," she said. "Instead of the bill being defeated, 7-6, it passed, 10-3."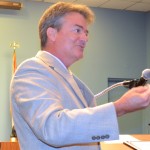 After receiving the award, Merz also addressed the commission and, more specifically, the audience, just as he had in Tallahassee on behalf of the FLC.
"In Tallahassee, this dais is an oval, and half of the people have their back to you," he explained. "You walk into that room and you are just part of the group, and your input – like here, it makes a huge impact on us – made a huge impact on the members in Tallahassee."
"You don't think what you do makes a difference, but it really does make a difference," he added.
"It makes a difference to us, and how we make decisions and how we feel, and it makes a difference on our elected legislators up there."