Commissioner Nancy Besore To Resign, Run For Mayor of Safety Harbor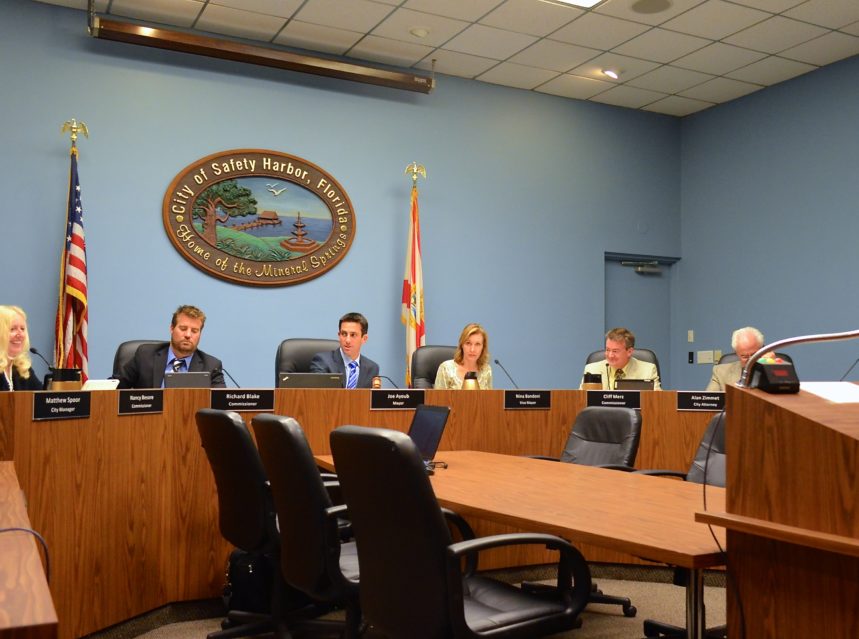 Safety Harbor City Commissioner Nancy Besore will resign her position and run for mayor, and a special commission meeting will be held on Wednesday morning at 11 a.m. to vote on a Resolution to add her Seat #3 to the March ballot, according to documents filed with the City today.
Besore, who has been a commissioner since 2009 and has lived in Safety Harbor since 1991, filed a letter with the city announcing her intentions on Tuesday. It read: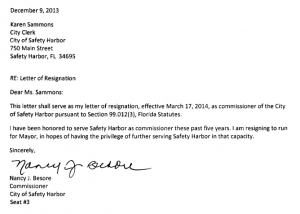 When contacted by Safety Harbor Connect, Besore wrote, "There are a few formalities in the works. I should be able to pick up my materials, and declare my candidacy, in the next few days. I will know more by tomorrow."
The announcement comes on the heels of two other major announcements from local leaders in recent weeks: Mayor Joe Ayoub's decision not to run for Congress and seek reelection next March; and Commissioner Nina Bandoni's decision not to run for her open Seat #4.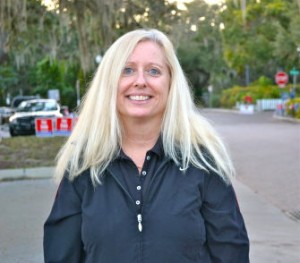 The moves all come on the heels of the city announcing it would move its 2014 municipal election from November to March to coincide with a special county election being held on March 11 to fill the late Congressman Bill Young's seat.
With the latest announcement, this means three spots will be up for grabs in the Safety Harbor election – Mayor, Commission Seat #3 and Commission Seat #4.
While three other people have registered as candidates – Ayoub for Mayor and Carlos Diaz and Dean Harmeson, both for Bandoni's seat #4  – the new announcement might cause a reshuffling of the spots, according to officials.
"There may be a shift in seats that other candidates are currently running for, should they decide to run for Seat #3 instead of Seat #4 – however, they can't do anything until after the Resolution is approved," City Clerk Karen Sammons said.
Applicants have until Jan. 7 to register to run.
The meeting to address the resolution agenda item will take place on Wednesday, Dec. 11 at 11 a.m. at Safety Harbor City Hall. The meeting is open to the public.