Safety Harbor officials will eat "Melons for Moolah" on Sunday, July 2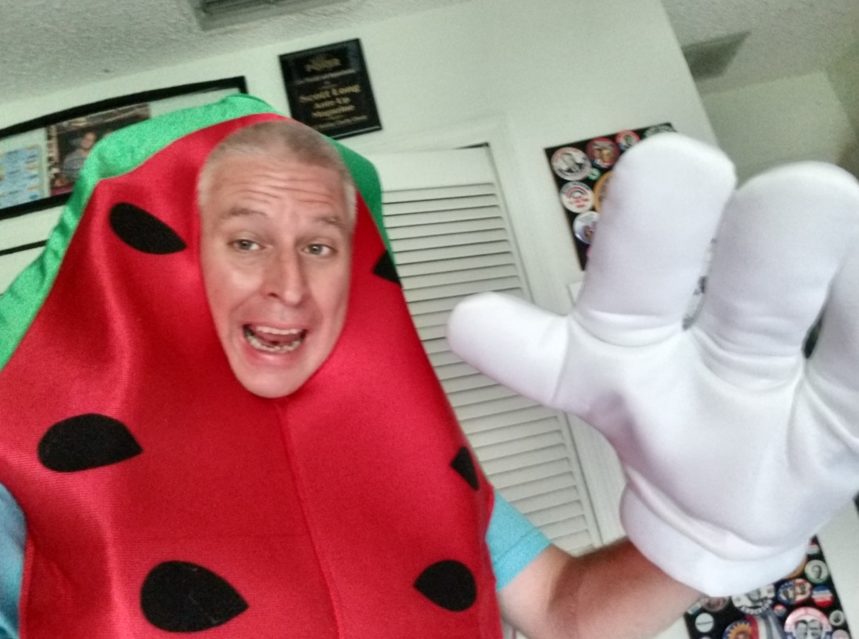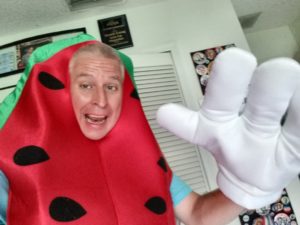 Being a City Commissioner is typically serious business, with meetings chock full of talk about variances and ordinances, moratoriums and millage rates.
Although there is an exception to every rule.
Safety Harbor City Commissioner Scott Long recently decided to cut through the monotony of governing and have some fun, asking his fellow local lawmakers to participate in "Melons for Moolah," a competitive eating style event to help raise money for charity, on Sunday, July 2 at 11 a.m. at Safety Harbor's Market on Main.
"The idea for this came from a hot-dog-eating contest I entered last year," Long told Safety Harbor Connect via email. "My wife, Laura, had the great idea to get our friends and family to make a per-dog pledge, and we ended up raising $900 for the Mattie Williams Neighborhood Family Center."
Shortly after his election to Seat 1 in March, Long decided to take his charity-eating endeavor to the next level.
"Now that I'm a City Commissioner, I saw an opportunity to do the same thing and make an even more significant contribution to our community by encouraging my fellow commissioners and other city leaders to join me," he wrote.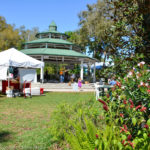 "It took some goading, but I'm very appreciate that all of them will be participating!"
As a result of Long's efforts nine city officials, including Mayor Joe Ayoub and the other four city commissioners, will compete to see how much watermelon they can eat in a ten-minute period as well as how much money they can raise for their favorite causes.
"Kilpatrick Produce will slice and weigh the watermelon, and participants will have 10 minutes to eat as much as they can from their tray," Long explained, noting he switched from hot dogs to melon due to the city's ongoing healthy eating campaign. "After 10 minutes, Kilpatrick will reweigh each tray to see how much melon each participant has eaten."
Here's a complete list of the meloneaters, with the charity they have chosen to represent:
Mayor Joe Ayoub (Safety Harbor Chamber of Commerce Foundation)
Vice Mayor Carlos Diaz (Harbor Dish)
Commissioner Scott Long (Paint Your Heart Out Safety Harbor)
Commissioner Cliff Merz (Mattie Williams Neighborhood Family Center)
Commissioner Andy Zodrow (Safety Harbor Museum and Cultural Center)
Library Director Lisa Kothe (Safety Harbor Public Library Foundation's 20/20 Vision)
Recreation Supervisor Shannon Schafer (Florida Sheriff's Youth Ranch)
Chamber of Commerce Board President James Poulter (Chi-Chi Rodriguez Youth Foundation)
Recreation Program Coordinator Matt Sendejo (Ian Tillman Foundation)
Donations to the eaters' charities can be made through their Razzoo team page and will be unaffected by the amount of watermelon eaten by the contestant.
Crooked Thumb Brewery will also be offering beer for donations, with the proceeds to be spilt evenly among the nonprofits based on the amount of melon consumed.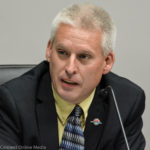 Long has quickly been making a name for himself since being elected, thanks to his strong stance on several issues as well as his sometimes-outrageous proclamations, like promising to wear a chicken costume during the lengthy discussions on the backyard chicken ordinance.
He said he believes everyone—even city officials—needs to mix in a little fun every now and then.
"I take my job as a commissioner very seriously, but I also think there is room for us to have a little fun from time to time," he wrote. "We are in a unique position as city commissioners to not only make a difference in our community from City Hall, but also outside of it."
"It's no surprise why we are invited to so many events, ribbon-cuttings and meetings," he continued. "People know that if we show up, it sends a message that the event is important."
"By supporting so many non-profit organizations at once, I hope the message to our residents is that not only are all of these organizations important to our community, but that contributing to the work they do is the very essence of what makes living in Safety Harbor so special."
If you go:
What: 1st annual Safety Harbor Melons for Moolah event
When: Sunday, July 2 at 11:00 a.m.
Where: John Wilson Park Gazebo during Safety Harbor's Market on Main, 401 Main St.
What: Organizers Mercedes Locke and Scott Long host the first-time event, featuring nine Safety Harbor officials eating watermelon for charity. Crooked Thumb Brewery Beer will be available for donations, and various food and beverages are for sale at the market vendors.
Info: www.Razoos.com/teammelons