Safety Harbor brewery receives Mayor's Award of Excellence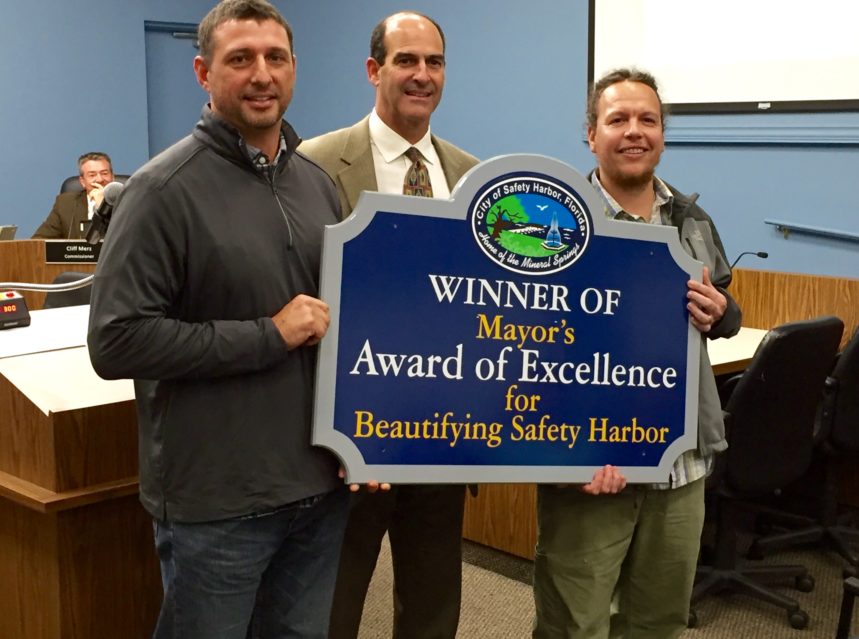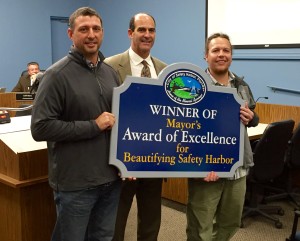 The owners of Crooked Thumb Brewery received the 2015 Mayor's Award of Excellence for beautifying Safety Harbor during the City Commission meeting on Monday night.
Brewery co-founders Kip Kelly and Travis Kruger were presented with a sign by Mayor Andy Steingold to placed on the brewery property, which is located in a renovated old body shop at 555 10th Avenue S.
"Over the past year, Kip transformed the old Sanders Auto Body warehouse building on southwest Tenth Avenue into Safety Harbor's first brewery," Mayor Steingold read.
"Both the building's interior and exterior renovations demonstrate a great attention to detail and create an inviting atmosphere," he added. "Congratulations."
After Kelly presented the commission with Crooked Thumb growlers to be filled, and consumed, at their convenience, he spoke about the partnerships that made the brewery a reality.
"I appreciate you singling me out individually as the property owner, but his was absolutely a team effort," Kelly, who also owns Trycom Components in town, said, crediting Kruger, as well as his wife, Sherri, for all their hard work and support.
He then added another person to the list of people he wanted to thank—Rebecca Sanders.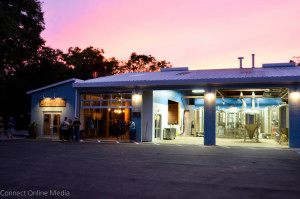 "The Sanders family owned the property for several years before we purchased it last year, and I had never met Rebecca," Kelly said. "She lives in Homosassa Springs and hasn't been to Safety Harbor in 20 years."
"In literally a fifteen-minute phone conversation, she believed in the project, and because of her, we were able to purchase the property from her and start this project."
"I remember her exact words were, it's time for some new blood," he added. "She didn't have to do that…so I want to single her out."
Following a few understandable delays due to the scale of the project, Crooked Thumb Brewery officially opened, with limited hours, in late October; a recent announcement on their Facebook page stated they are now running on a full, seven-days-a-week, schedule.
In addition to presenting the commercial award to the owners of the brewery, the residential Mayors Award of Excellence winners, Colleen and Wes Vermillion of 885 Harbor Hill Drive, were also recognized on Monday.
Related content: