Commission unanimously approves changes to city's zoning, sign codes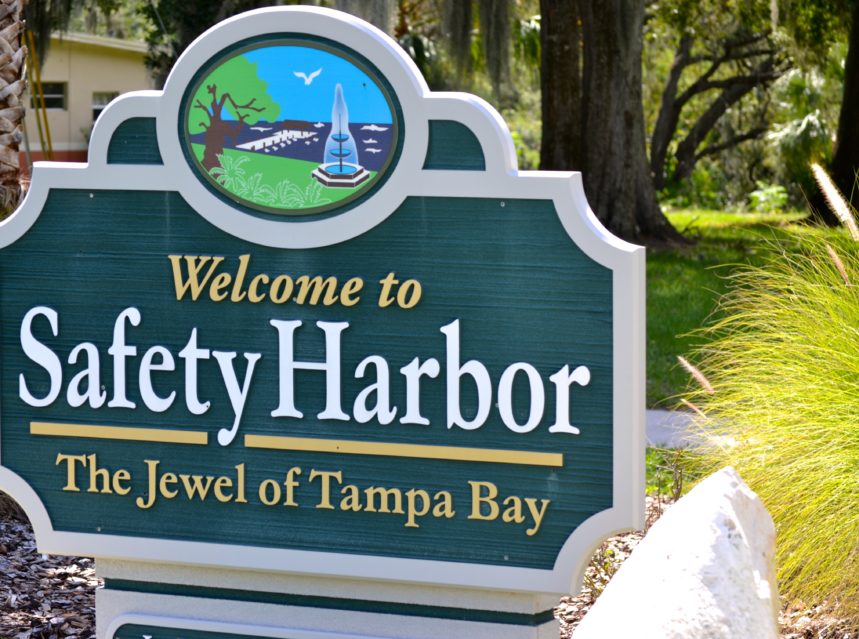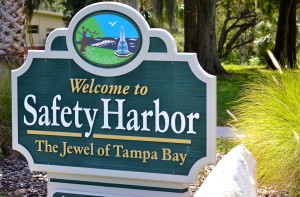 The Safety Harbor City Commission approved a number of amendments to the city's comprehensive land and zoning and sign codes during its bimonthly meeting last week.
The proposed changes had been discussed at length over the past several months, during several planning and zoning, city commission and town hall meetings, leading to some contentious clashes between commissioners, residents and local business owners.
With so much prior discussion, there were no real surprises when the amendments were all unanimously approved last Monday, although staff did recommend a few unexpected changes to the city's controversial sign code.
"I wanted to note in particular that we have a recommended a change to allow banners in a frame," Community Development Director Marcie Stenmark said during her presentation of the proposed amendments on June 6, noting the banner must be on a wall in a frame, and it would count towards the businesses' maximum sign allowance.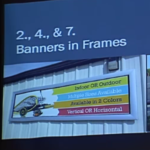 "This is a change from what's in the code today, because banners are not allowed in our code today."
Stenmark went on to cite additional changes staff recommended, including increasing the window sign allowance from 25 percent to 50 percent of the total window area; amending the existing ordinance regarding signage for multi-tenant parcels where the business is at the back of the property; and adjusting the regulations on A-frame signage for businesses off Main Street.
"We have several changes recommended for A-frame signs," Stenmark said. "One is to add a parameter for a new, larger type of A-frame sign for side street business on Main Street during an event when Main Street is closed."
"We also would clarify that one sign is permitted per address, and we would delete the maximum percentage of sign devoted to chalk board or white board…and delete the permanent lettering requirement."
Stenmark said staff also recommended exempting murals as long as they don't contain any wording, products or imagery associated with the business, such as the one that was painted downtown recently, and she said the city will incorporate more generalized allowances for temporary, content-based signs, also known as political signs, based on a recent Supreme Court ruling.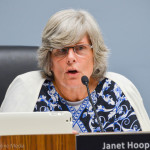 And despite a continued ban on scrolling and/or flashing digital signs, the commission voted to allow still, or non-flashing (i.e. stationary) LED signs.
"I don't have a problem with it being still…as a medium for a way to advertise," Commissioner Janet Hooper said. "I think we ought to allow that."
"I don't think it's major."
After the five commissioners unanimously approved all of the proposed amendments, City Manager Matt Spoor spoke about the code changes.
"We probably didn't go as far as some people wanted, but we did approve more than was originally requested," Spoor said.
"Allowing A-frames on Main Street during special events, animated signage and banners are three big changes that went beyond what was previously discussed."
Prior to the sign code vote, the commission approved a handful of amendments to the city's comprehensive zoning and land development code, including more changes to the controversial tree ordinance, increasing the setbacks between alleys in the downtown district, and establishing three types of temporary use permits.
All ten of the amendments passed, 5-0.
Related content: