2015 Safety Harbor Municipal Election: What You Need To Know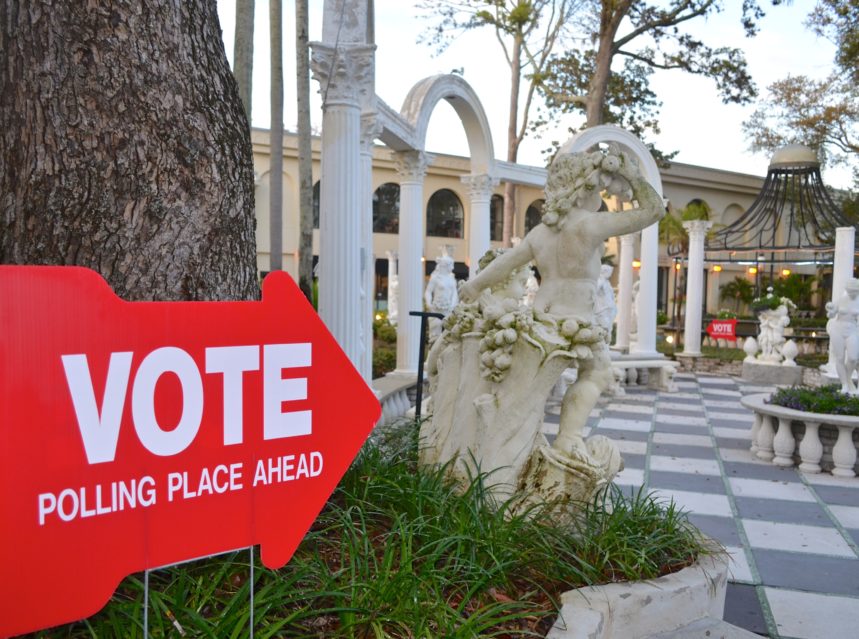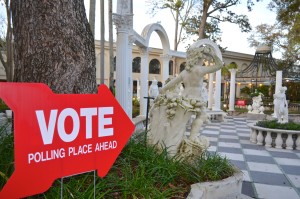 On Tuesday, March 10, voters from eight Pinellas County municipalities will head to the polls to cast ballots for mayors and councilmen, commissioners and charter amendments.
In Safety Harbor four candidates – Joe Ayoub and Andy Zodrow for Seat 3, and Janet Hooper and Chris Logan for Seat 1 – are vying for two open city commission spots, while six amendments to the city's charter will be on the ballot as well.
In the months leading up to the election, Safety Harbor Connect has provided news and information from the campaign, including coverage of the candidate forum in January, individual profiles of each candidate, and extensive coverage of the discussions surrounding the proposed charter amendments.
Now, as voters prepare to make the important decisions that will shape the future of the community, we came up with this primer of what you need to know about the 2015 Safety Harbor Municipal election before heading to the polls.
For more information on the election, visit the Pinellas County Supervisor of Elections (SOE) website, www.votepinellas.com, or contact the SOE at 727-464-6788.
*Safety Harbor City Commission Candidate profiles:
*Note: Candidates listed alphabetically
Amended Charter
Should the amended charter which clarifies and amends various charter provisions, corrects clerical and grammatical errors, renumbers various provisions for consistency, provides for the creation of a preamble, amends the deadline for holding an election when there is a vacancy in the City Commission, and removes the requirement that the budget be certified by the City Manager and Clerk, be adopted?
Repeal of Prohibition on Simultaneous Annexation and Zoning of Single Property 

Should section 10 of the city charter, which prohibits a property annexed into the City to be assigned a zoning designation at the same meeting of the City Commission, be repealed?

Acknowledgement of Applicability of State Code of Ethics to the City
Should the city charter be amended by adding a section acknowledging that the comprehensive code of ethics for public officers and employees found in Chapter 112, Part III, Florida Statutes applies to the City?
Commencement of Term of Newly Elected Commissioners and Term of Office of Vice Mayor
Should section 21 of the city charter be amended to provide that newly elected commissioners shall assume their duties at the first regular meeting following certification of the election results, so as to comply with state statute, and to clarify that the Vice-Mayor appointed by the Mayor-Commissioner shall serve for a term of one-year or until a successor is appointed?
Initiative and Referendum
Should sections 31 and 35 of the city charter be amended to prohibit the Mayor-Commissioner or any Commissioner from being counted towards the minimum signatures needed on an affidavit commencing an initiative or referendum, and to require any vote of the electorate on a petition for initiative or referendum to occur at the next regularly scheduled city election?

 

City Manager Residency Requirement
Should section 41 of the city charter be amended to require that a City Manager appointed after March 10, 2015 be required to reside within the City limits within one (1) year of the date they take office, unless the City Commission votes to waive this requirement?
Voting Precincts For Safety Harbor Residents:
606: Safety Harbor Public Library (101 2nd St. N.)
608: Safety Harbor Public Library (101 2nd St. N.)
612: Cypress Meadows Community Church (2180 N. McMullen Booth Rd.)
613:  Safety Harbor Public Library (101 2nd St. N.)
614: Espiritu Santo Catholic Church (2405 Philippe Pkwy.)
615: Countryside Baptist Church (2525 N. McMullen Booth Rd.)
619: Briar Creek Mobile Home Park – Clubhouse 1 (100 Briar Creek Blvd.)
Note: To find out which precinct covers your area, visit this section of the (SOE) website. Enter your house number and street name and the correct precinct will be provided.
*2015 Municipal Election FAQs:
The polls will be open from 7:00 a.m. until 7:00 p.m. on Election Day.
Official real-time results will be posted on the SOE website as the votes are counted.
Be sure to bring valid picture and signature identification to the poll.
If you requested a mail-in ballot but decided to vote at the polls instead, bring your mail ballot kit with you to the polls and ask a poll worker to cancel it so you may vote at the polling place. If you do not bring your unused mail ballot kit, a poll worker will need to confirm that your ballot has not been received.
Mail/absentee ballot voting and ballot pickup and voting in Supervisor of Elections Offices on Election Day is only permitted in the case of an emergency.
If you require assistance to vote, you may either bring someone to assist you or poll workers will be available to assist you at the polling place. Florida law requires some paperwork to be completed if assistance is required at the polls. If you have questions, call (727) 464-VOTE (8683).
*Source: SOE website
Related content: