'Tis The (Political) Season in Safety Harbor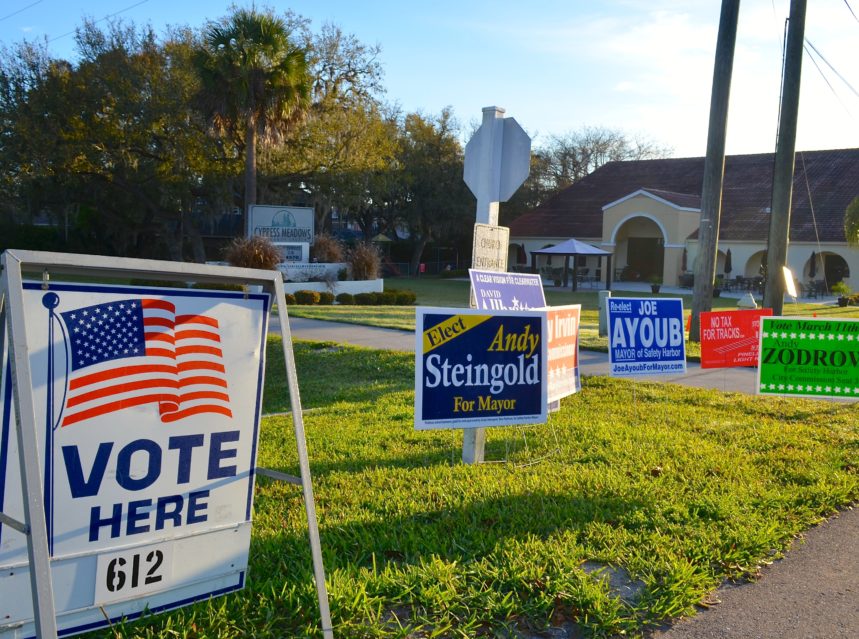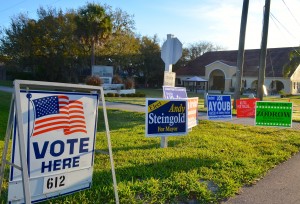 Most Safety Harbor residents, community leaders and business owners are focused on the flurry of holiday themed special events that have been taking place in town over the last month.
But some individuals have been turning their attention to a different type of season – the election season.
The qualifying period for the 2015 Safety Harbor municipal election, which will be held on March 10, begins at noon on Monday, December 29 and ends at noon on Tuesday, January 6.
Three Safety Harbor City Commission seats are opening up in March: Seat #1 (currently held by Rick Blake); Seat #2 (currently held by Vice Mayor Cliff Merz); and Seat #3 (currently held by Andy Zodrow).
Despite the fact the qualifying period hasn't even officially begun yet, like any race, it never hurts to get a head start; a number candidates have already announced their intentions to run for one of the three available seats.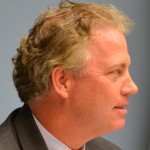 Zodrow, who took office this past March, winning Nancy Besore's seat when the former commissioner decided to run for mayor, said he decided to run again in hopes of being able to serve a full term on the commission.
"I have enjoyed working on the Safety Harbor Commission over the last eight months and representing the interests of the residents," he told Safety Harbor Connect.
"I look forward to having the honor to represent the residents for a full term after the coming election in March and to continue working with the fine staff of our City."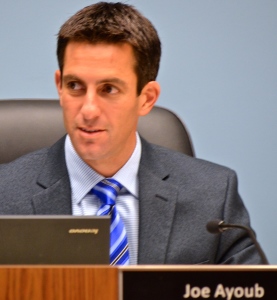 The other candidate vying for Zodrow's seat is a name that will be familiar to many Safety Harbor residents: Joe Ayoub.
Ayoub, the former mayor and city commissioner who lost a tight mayoral race to Andy Steingold back in March, said he is eager to get back into the Safety Harbor political scene.
"I'm looking forward to a good campaign and engaging the residents of Safety Harbor so that they have a voice in our government," Ayoub told Safety Harbor Connect.
"There are a lot of important issues coming up, and I believe that my seven years of experience as both a commissioner and a mayor of the city make me well qualified to help lead the city in a positive direction."
The only candidate currently declared to be in the running for Merz's seat is the longtime commissioner himself.
As for Seat #1, which is currently held by Rick Blake, the incumbent – should he choose to run again – will be opposed by another prominent figure in the community: Janet Hooper.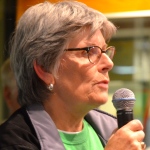 Although Hooper already juggles a full schedule, running the Mattie Williams Neighborhood Family Center and serving on multiple civic boards, she believes she can offer even more to the community as a member of the city commission.
"I have been involved and engaged in the City of Safety Harbor for some time both, professionally and as a volunteer," Hooper told Safety Harbor Connect via email.
"I believe I have the expertise and the skill set to help move the City forward."
According to Pinellas County election guidelines, in order to qualify, candidates must submit and have verified the following documents: candidate oath; qualifying statement; statement of candidate; residency statement; Form 1 disclosure of financial interests; pay the qualifying fees; and have 100 petition cards verified by the Supervisor of Elections.
Here, again, is an alphabetical list of the the people who have announced their candidacy for the three open Safety Harbor City Commission seats in March:
Seat #1 (incumbent Rick Blake): Janet Hooper
Seat #2 (incumbent Cliff Merz): Cliff Merz
Seat #3 (incumbent Andy Zodrow): Joe Ayoub; Andy Zodrow
With more than two weeks until the official qualifying period begins, and nearly a month until it ends, look for other names to potentially appear on updated versions of this list in the near future.
For more information on the 2015 Municipal Election, visit the Pinellas County Supervisor of Elections website, or call Safety Harbor City Hall at 727-724-1555.
Related:
Note: Commissioner Rick Blake owns the parent company of Safety Harbor Connect.com