Safety Harbor Welcomes Three New Commissioners, Says Farewell to One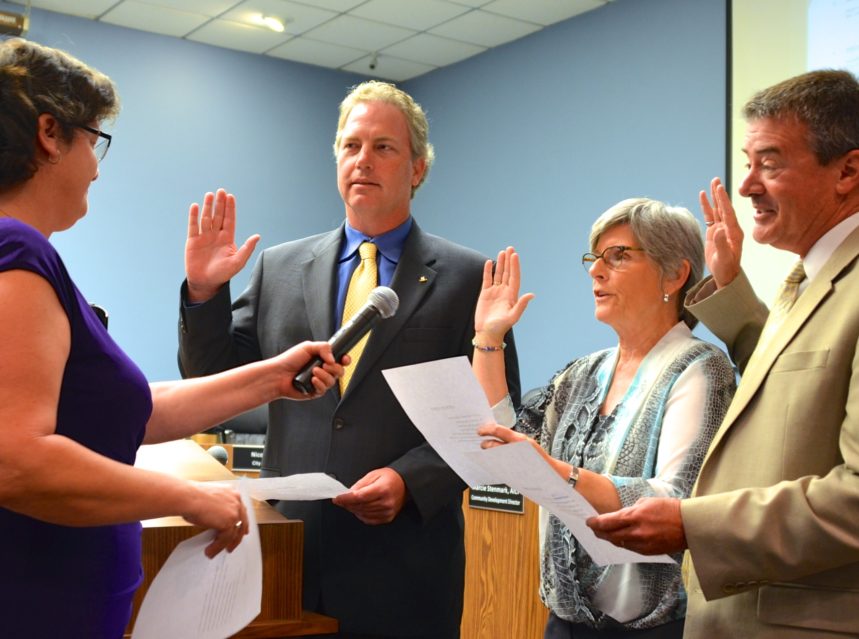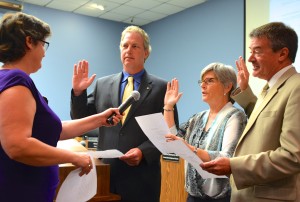 After the dust had finally settled on the 2015 municipal election, it was time for Safety Harbor to officially welcome its three winning City Commission candidates.
But before Janet Hooper (Seat 1), Cliff Merz (Seat 2) and Andy Zodow (Seat 3) were sworn during Monday night's city commission meeting, city officials said farewell to Commissioner Richard Blake.
Mayor Andy Steingold presented Blake, who decided not to run for reelection after serving his three-year term, with a plaque as well as a street sign in his name, and then he and the other commissioners said a few words to their outgoing colleague.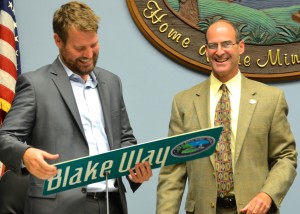 "It's not an easy task to sit up here in front of an audience…and so I just want to convey my sincere appreciation for the three years you gave the city," the mayor said.
"I wish you the best of success with your future endeavors as well as with your family."
"Rick, it was a pleasure serving with you," Commissioner Carlos Diaz said. "You were pretty entertaining!"
"I think you provided a different perspective…and you directed us in the right way in a lot of aspects. Thank you very much."
After Blake's sendoff, the sitting commission voted on outstanding Old Business items before taking a short break.
Following the recess, City Clerk Karen Sammons performed the swearing-in ceremony for Merz, Hooper and Zodrow; the trio later went on to express their thoughts on winning what was considered a tough and often contentious election.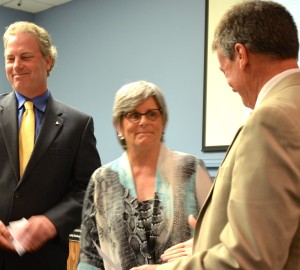 "I'm glad the election is over," Zodrow said during his Commission Report at the end of the evening. "I'm glad to move forward and represent the citizens of Safety Harbor, and I'm looking forward to three years."
"I, too, am glad the election is over. It was not one of the most fun things to go through or experience," Hooper said.
"As we move forward, it's really, really, really important that we start pulling together as a city and find that common ground to move forward and make this the great city that it is."
Merz, who ran unopposed and was not on the ballot, congratulated the two winners.
"Congratulations to you both," he said. "I know it was a hard won election and a lot of work."
The newly configured commission then took the dais and began hearing New Business items on the city's agenda, but not before they voted to overturn the previously approved tree ordinance.
The next Safety Harbor City Commission meeting will be held on Monday, April 6 at 7:30 p.m.
Related: