Term Limit Debate Gets Tense at SH City Commission Meeting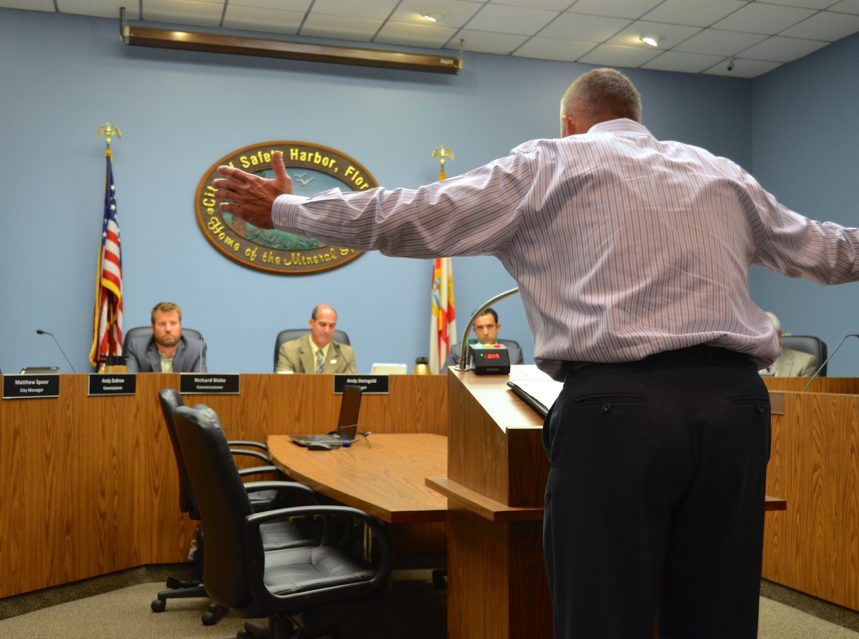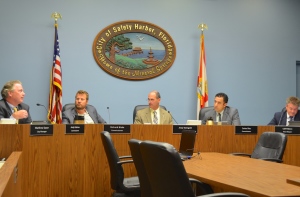 The recommendation by Safety Harbor's Charter Review Committee to place term limits on advisory board members led to a lengthy, and at times heated, discussion during the City Commission meeting Monday night.
The amendment to Article V, Section 42 of the charter would place a term limit on advisory board members of two full terms, require a break from service for one full year prior to being reappointed, and provide for an exception if no qualified applications are received.
At the previous commission meeting on November 17, Mayor Andy Steingold said he believed the real issue was with the composition of the city's Planning and Zoning Board, and he proposed separating that aspect from the charter.
The commission revisited that angle again on Monday night, with Mayor Steingold reiterating his suggestion to remove the item from the charter and address each advisory board composition on an individual basis via resolutions.
"The board that everybody wants to serve on is planning and zoning," he said. "There always seems to be applications in the waiting for that particular board. So it may be appropriate to initiate or at least change the resolution."
"I think to have a charter amendment across the board, to have limitations in the charter, I don't know if that's the way to go."
The commissioners went back and forth on the issue, with Commissioner Andy Zodrow stating he would like to see term limits for the P&Z board, Commissioner Rick Blake saying he wants more criteria for board members, Vice Mayor Cliff Merz saying he would like to see consistency across all boards, and Commissioner Carlos Diaz agreeing with Mayor Steingold on removing the item from the charter.
"I think the issue is with the planning and zoning board, so why not address that problem and focus on that?" Diaz suggested.
When it came time for the public to speak on the issue, that's when things got a little heated.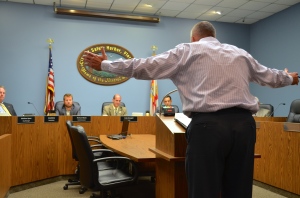 Outspoken Safety Harbor resident Jim Barge took the podium, and he pulled no punches.
"Commissioner Merz asked what's driving this, so let's just take the elephant out of the room," Barge began. "Most, not all, of the people sitting in City Hall today, from a resident's perspective, they just have a personal axe to grind with Joe Faw of Bay to Bay Properties."
"These folks don't like Bay to Bay Properties. It's that simple," he continued. "Because he took a tree down behind the Chevron? So just call it what it is, there's an axe to grind. They don't like Joe Faw, plain and simple."
Barge, a business owner who recently set up a fundraiser to help the Mattie Williams Center, then leveled some serious accusations at a couple of commissioners.
"I hate to say it but some, not all, but some of the folks in the audience are puppeteers, and there's two people on the stage and they're puppets," he said.
"And I'm glad that Commissioners Blake, Diaz and Merz see through the nonsense. Because I don't feel that the ten people that have your ear are representative of the 17,000 people that live in the city of Safety Harbor. And I do think it's your job as commissioners to represent all 17,000 citizens of the city, to meet in the middle, and not to allow any extremism on either side, pro development or anti development, run the city. I don't think that's healthy."
After Barge's speech, a obviously agitated Mayor Steingold addressed his comments.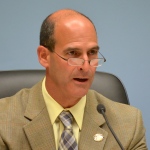 "Let me address some of your hits at some of the people up here, myself and Mr. Zodrow," he said. "Number one, you claim there's extremists on one side and my experience with you is you're an extremist on the other side."
"Number two, there's no one up here who's a puppeteer. We all act independently, make our decisions, and we take public input," he added. "We don't jump just because people say jump. We have to look at the welfare and the well being of the city. That's what we've been elected to do. So I don't agree with your statements. I think they're not fair and they're disingenuous."
Following that exchange, a number of members of the Charter Review Committee came forward to explain their reasoning behind imposing the term limits, stating it had nothing to do with certain individuals or particular boards.
"I have no idea who is on the planning and zoning board," Mattie Williams director Janet Hooper said. "That's not the issue for me. The issue is trying to get more people involved with City government."
Ultimately the commission decided to approve the charter amendments as recommended in Ordinance 2014-20, with the exception of the advisory board term limits.
That issue will be broken off into a separate item and addressed at the next commission meeting on December 15.
Related:
Note: Commissioner Rick Blake owns the parent company of Safety Harbor Connect.