Safety Harbor Happenings: Safety Harbor Boat Show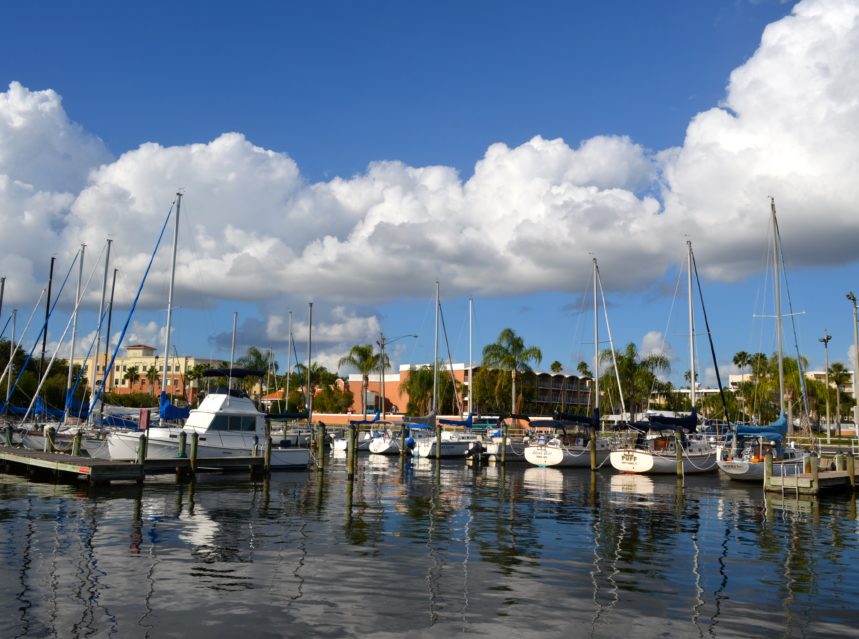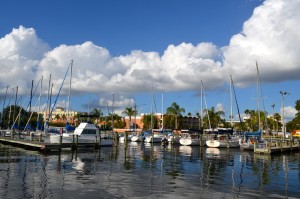 In what sounds like a perfect marriage of subject and scenery, the Safety Harbor Marina and Waterfront Park will host the first annual Safety Harbor Boat Show on Friday, April 10 through Sunday, April 12, 2015.
According to event organizers, attendees can browse a vast selection of new boats, along with boating accessories, fishing gear, and more.
Also, patrons will be able to sit in on a session at the Captain Joe Fishing School.
Bait, tackle and line will be provided for these hands-on seminars, which will be lead by expert anglers. Participants will be taught how to rig lures, tie knots, or learn how to throw a cast net.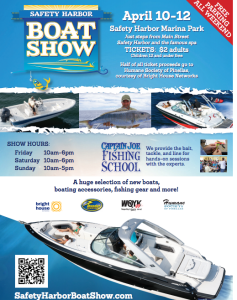 Admission to the show is $2.00. Kids 12 and under are free. Half of all ticket revenues from the Safety Harbor Boat Show go to Humane Society of Pinellas, courtesy Bright House Networks.
Safety Harbor Boat Show hours are as follows: Friday, 10:00 a.m. to 6:00 p.m; Saturday, 10 a.m. to 6:00 p.m; Sunday, 10:00 a.m. to 5:00 p.m.
The Safety Harbor Marina and Waterfront Park is located at 110 Veterans Memorial Lane in Safety Harbor.
Parking for downtown Safety Harbor events can be found in public lots and on side streets, where permitted. Note: special event parking is no longer allowed in the Harbor Pointe Complex parking lot.
For more information, call 727-894-3644 or visit the event website at www.safetyharborboatshow.com.
Related content: