Beeruary and Burger Throwdown This Saturday in Safety Harbor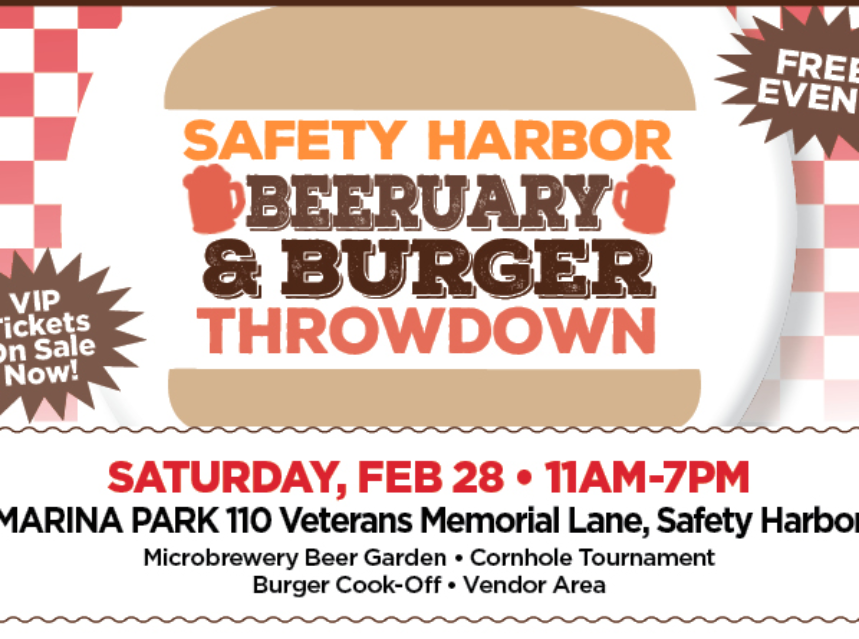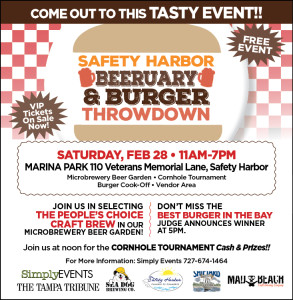 Craft beer, award winning burgers and a beautiful waterfront setting are the key ingredients of the inaugural Safety Harbor Beeruary and Burger Throwdown, which takes place this Saturday, Feb. 28 from 11 a.m. – 7:00 p.m. at the Safety Harbor Marina.
The free festival will also feature arts and crafts vendors, a cornhole tournament with a $500 cash prize, Tampa Bay Bubble Ball Soccer, contests, best burger and beer competitions, and live deejays on the stage playing throughout the event.
"If you like craft beer and great hamburgers, you need to come out to the Safety Harbor Waterfront Park on Saturday," Sonya Bradley of organizer Simply Events said.
"We'll have beer samples from five different breweries, sliders and full sized burgers, plus 40 arts and crafts vendors, contests, cash prizes and more," she added. "We're packing it all in at the park!"
Bradley said the beer samples from participating craft brewers, like Mad Beach Craft Brewing Co., will be available for free, while regular-sized offerings from Sea Dog Brewery, Shipyard Ale and Budweiser will be sold for $5.00.
Also, five different Tampa Bay areas eateries will be providing the burgers for the event: EATS! American Grill; Burger Fi; Beef O Brady's; and food trucks King's Bistro and Burger Culture. Prices for the burgers will vary by vendor.
Bradley explained Simply Events has hosted a number of large scale festivals over the past three years, including one similar to the Beeruary and Burger Throwdown at the Keel and Curley Winery in Plant City.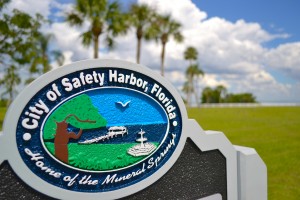 But when the opportunity to hold an event in Safety Harbor came up, they seized the opportunity to move the food and beer festival to town.
"We had been trying to do an event in Safety Harbor for a long time," Bradley said.
"We met with (Safety Harbor special events coordinator) Joe Cooper, and when we learned this date was available, we jumped on it."
Bradley added that she believes the Beeruary and Burger Throwdown has the potential to be a huge success in Safety Harbor.
"We know from experience that people love food festivals," she said. "And we think our combination of beers and burgers, plus great Florida weather at the Safety Harbor waterfront, is going to be a perfect match!"
Note: Limited seating will be available at the park. Organizers are recommending patrons bring lawn chairs or blankets.
Also, they are still taking team applications for the cornhole tournament. The registration fee for a two-person team is $50.
For more information on the Safety Harbor Beeruary and Burger Throwdown, visit the event Facebook page or contact Simply Events at 727-674-1464.
Related: