Safety Harbor Special Events: Fall 2015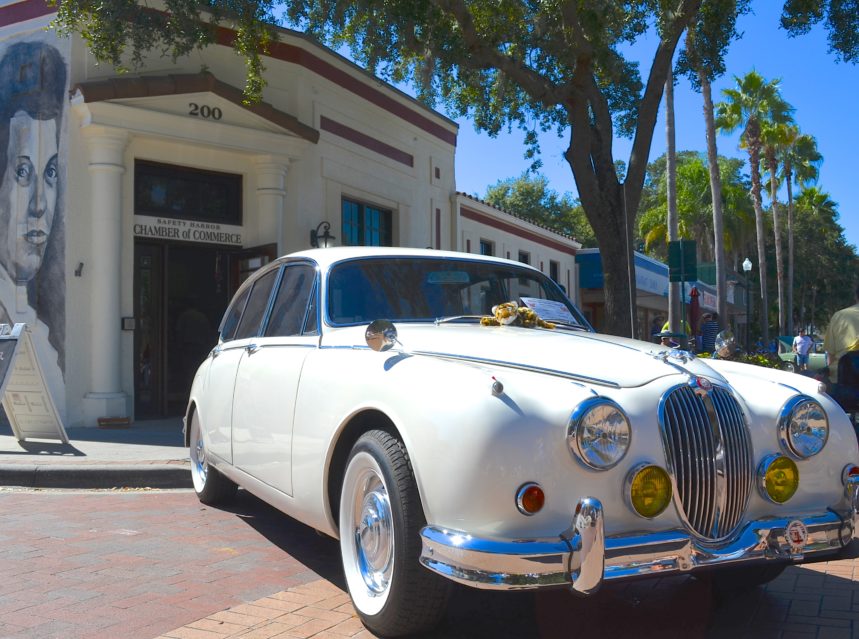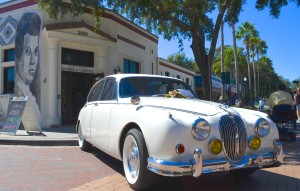 So, how was your summer?
If you live in the greater Tampa Bay area, chances are your answer is, "hot and wet!"
But now that the kids are back in school and the oppressive heat and incessant rain is starting to die down, it's time for Harborites to turn their attention back to the City's 2015 special events calendar.
Following a two-month midsummer lull, Safety Harbor's slate of special events ramps up to full speed this September and October with a number of family friendly events scheduled before the ultimate adult party, the Safety Harbor Wine Fest, takes place on Saturday, November 7.
To help plan your activities schedule, we came up with this guide to Safety Harbor's special events for Fall 2015.If you would like to post your event on Safety Harbor Connect, email us at support@safetyharborconnect.com and we will add it to our event calendar.
SEPTEMBER: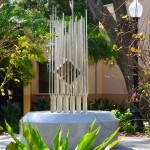 9/11 Memorial Ceremony
When: Friday, Sept. 11, 9:00 a.m.
Where: Safety Harbor City Hall, 750 Main St.
What: Although it was officially unveiled last November, Safety Harbor will formally introduce its spectacular 9/11 memorial to visitors from surrounding communities when it hosts a special memorial ceremony on the 14th anniversary of the September 11 tragedy.
Cost: Free
Fishers of Men Charity Fishing Tournament
When: Saturday, Sept. 12, 6:00 a.m.
Where: Safety Harbor Marina Pier, 110 Veterans Memorial Ln.
What: This family friendly fishing tournament is a fundraiser for the Harbor Christian High School, a private, community school that residents John and Kathy Leone hope to open in downtown Safety Harbor. Anglers of all ages and skills can participate in this shoreline-fishing event, which will also feature food, games, prizes and more.
Cost: $30 to register (registration can be done online or on site the day of the event)
Info: harborchristianhs.com
Safety Harbor Third Friday Monthly Music Series
When: Friday, Sept. 18, 6:00 p.m. – 10:00 p.m.
Where: Main Street between Bayshore Boulevard and Sixth Avenue
What: This edition of the City's monthly music festival will feature live music playing at the John Wilson Park Gazebo as well as the usual assortment of food, merchandise and arts & crafts vendors, plus plenty of fun and entertaining activities for the family. This month's beneficiary is Safety Harbor Partners in Progress.
Cost: Free admission, vendor prices vary
Info: City of Safety Harbor, 727-724-1572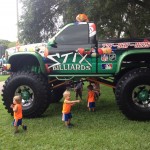 Truck-N-Play Day
When: Saturday, Sept. 19, 10:00 a.m. – 2:00 p.m.
Where: Safety Harbor City Park, 940 7th St. South
What: This annual celebration of families and fun features a wide assortment of large, cool vehicles, plus a ton of games and activities for kids and parents. According to organizer Julie Inman, officials are looking for vehicles as well as sponsors and volunteers for this year's event. If interested, please contact Inman using the info listed below.
Cost: Free
Info: Julie Inman, 727-724-1545, x 1152, jinman@cityofsafetyharbor.com
Thin Mint Sprint and Tagalong Trot
When: Saturday, Sept. 26, 8:00 a.m.
Where: Safety Harbor Marina, 110 Veterans Memorial Dr.
What: The Thin Mint 5k and 1-mile Tagalong Trot are fun, all-ages road races that take participants in and around the streets of Safety Harbor. Following the event there will be a post-race party featuring free Girl Scout cookies and awards. Yes, I said FREE Girl Scout cookies!
Cost: $30 for 5k; $20 for 1-mile trot
Info: Call 813-758-4508
OCTOBER: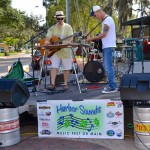 Harbor Sounds Oktoberfest on Main
When: Saturday, Oct. 3, noon – 10:00 p.m.
Where: Main Street
What: The folks behind the annual Harbor Sounds event decided to spice things up this year, turning the fun filled music festival into a full on Oktoberfest. Safety Harbor Chamber of Commerce Executive Director Susan Petersen said nine blocks of Main Street will be closed and lined with arts, craft and food vendors. Also, there will be a car show between 7th and 9th Avenues, German entertainment at the Gazebo all day, a children's activity area and a performance by local legends the Black Honkey's at the Gazebo at 7:30 p.m. "There will be fun for all, all day long," Petersen said. "Hopefully this is the beginning of an Oktoberfest tradition in Safety Harbor."
Cost: Free admission, vendor prices vary
Info: Facebook.com/HarborSoundsOktoberfestOnMain
Junk in the Trunk
When: Sat, Oct. 10, 9 a.m. – 1:00 p.m.
Where: Safety Harbor Community Center, 650 9th Ave. South
Info: The semi-annual community yard sale takes place in the parking lot of the Safety Harbor Community Center, which is sure to be packed with, well, trunks full of "junk." There are always some intriguing finds at this event, so be sure to get there early to grab that must-have item you didn't know you wanted!
Cost: Free admission; $10.00/vendor space, $5.00/addtl. tbls
Contact: 727-724-1530
Safety Harbor Third Friday Monthly Music Series
When: Friday, Oct. 16, 6:00 p.m. – 10:00 p.m.
Where: Main Street between Bayshore Boulevard and Sixth Avenue
What: This edition of the City's monthly music festival will feature live music playing at the John Wilson Park Gazebo as well as the usual assortment of food, merchandise and arts & crafts vendors, plus plenty of fun and entertaining activities for the family. This month's beneficiary is Safety Harbor Library Foundation.
Cost: Free admission, vendor prices vary
Info: City of Safety Harbor, 727-724-1572
Healing in the Harbor
When: Saturday, Oct. 17, 10:00 a.m. – 6:00 p.m.
Where: John Wilson Park, downtown Safety Harbor
What: This holistic health festival has become a popular event in a short amount of time, as dozens of speakers, vendors and practitioners pack John Wilson Park, bringing earth friendly merchandise, healthy and organic food and more to downtown Safety Harbor. According to organizers, this year the event will stretch to three blocks surrounding the park, and it will klick off with a 5k walk/run
Cost: free admission, vendor prices vary
Info: www.healingintheharbor.net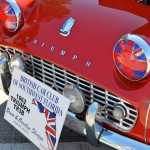 All-British Field Meet and Autojumble
When: Saturday, Oct. 24, 9:00 a.m. – 4:00 p.m.
Where: Main Street
What: One of the City's most popular annual events, this unique car show features dozens of classic British automobiles from all eras, plus music, merchandise vendors and an awards show. Hosted by the Austin Healy Club of Tampa Bay and now in its 29th year, this car show is one of the longest running of its kind in the entire Tampa Bay area.
Cost: Free admission, vendor prices vary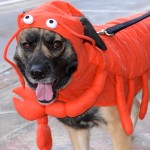 Main Street Trick or Treat
When: Friday, Oct. 30, 4:30 p.m. – 6:30 p.m.
Where: Main Street
What: This free community event is another annual favorite in Safety Harbor, as Main Street is transformed into a giant masquerade party, with hundreds of costumed kids, adults, and critters, creeping through downtown, stuffing their baskets full of free candy. If you've never experienced this quaint, small-town style event, you have to check it out – it's truly a sight to behold!
Cost: Free
Info: City of Safety Harbor, 727-724-1572
NOVEMBER: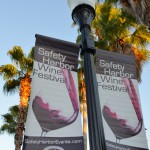 Safety Harbor Wine Festival
When: Saturday, Nov. 7, 5:00 p.m. – 11:00 p.m.
Where: Main Street
What: What else can be said about the Safety Harbor Wine Festival that hasn't already been said? "WineFest" is basically a giant cocktail party spread over several downtown city blocks, with live music, street performers, vendors and even a red carpet-style photo booth lining both sides of Main Street. Despite declining revenue in recent years, WineFest is still without question the biggest event in the city every year, as patrons attend to support the beneficiaries or just sample some of the many varieties of vino available.
Cost: Free admission, wine & beer tickets available for purchase
Info: Call 727-724-1572
Safety Harbor Veterans Day Celebration
When: Friday, Nov. 11, 11:00 a.m.
Where: Safety Harbor Veterans Memorial Park, 110 Veterans Memorial Ln.
What: The City celebrates all the veterans of foreign wars with a special ceremony held at the picturesque waterfront Veterans Memorial Park. Highlights include speeches by city and military officials, a ceremonial tossing of a wreath into the bay, and the always-stirring 21-gun salute.
Cost: Free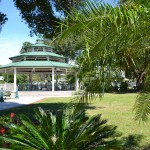 Safety Harbor Third Friday Monthly Music Series
When: Friday, Nov. 20, 6:00 p.m. – 10:00 p.m.
Where: Main Street between Bayshore Boulevard and Sixth Avenue
What: This edition of the City's monthly music festival will feature live music playing at the John Wilson Park Gazebo as well as the usual assortment of food, merchandise and arts & crafts vendors, plus plenty of fun and entertaining activities for the family. This month's beneficiary is the Safety Harbor Chamber of Commerce.
Cost: Free admission, vendor prices vary
Info: City of Safety Harbor, 727-724-1572
Related content: