Safety Harbor Happenings: Sept. 11-13, 2015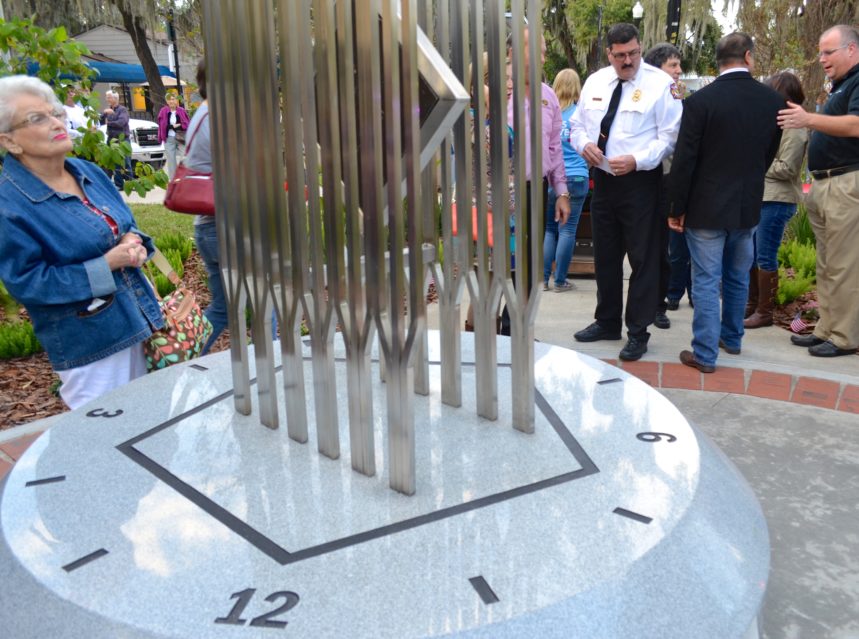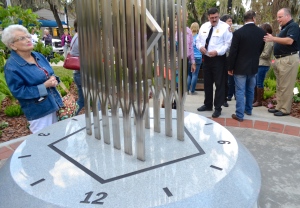 Rumor has it we might see the start of a cooling trend in the Tampa Bay area this weekend, and if true it would be just in time, as there are a couple of big special events happening in Safety Harbor on Friday and Saturday.
On Friday, September 11, at 9:00 a.m., the City will host a special 9/11 tribute ceremony at the site of its new 9/11 memorial, located on Main Street between City Hall and Fire Station 52.
According to officials, the ceremony will feature thoughts and words from people that were affected by the 9/11 attacks as well as brief remarks by the Mayor and City Commissioners, the Safety Harbor Fire Department and V.F.W. Women's Auxiliary.
Also, the Safety Harbor Elementary School Chorus will perform during the event, and members of American Legion Post 238, V.F.W. Post 100093 and Fire Department Honor Guard will present the colors.
The Safety Harbor 9/11 memorial was officially unveiled last November, so this is the first year the monument, which features a piece of steel from the World Trade Center, will be the centerpiece of the City's annual ceremony commemorating the September 11, 2001 tragedy.
"We had hoped to have it ready in time for this year's 9/11 ceremony," Safety Harbor Fire Chief Joe Accetta said at the time of the unveiling. "But thanks to this beautiful monument, next year we will be able to have a special September 11 service in Safety Harbor."
Note: The City has advised that a portion of Main Street, from 8th Ave S. to 7th Ave S., will be blocked off from 8:30 – 10 a.m. for the ceremony.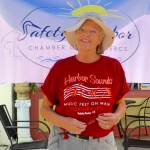 Also on Friday, local activist and longtime champion of the community Gisela Bennie is scheduled to give a special presentation at 7:00 p.m. at the Agartha Books and Wellbeing shop on Main Street.
Bennie, who has played a key role in helping eradicate the invasive air potato vine from town, was given the opportunity to tell her story to an audience by Agartha and Mastercut Tools owner Mike Shaluly in conjunction with his upcoming STEM 5K fun run.
"They scheduled this because they wanted me to talk about the subject, but also because it ties in a little bit with Mike's STEM program, so I want to create that connection while mostly talking about the perils of the a.p.v. and the help we are getting from SCIENCE in form of the red beetles," Bennie told Safety Harbor Connect.
Bennie's presentation, "A True Adventure of Good vs. Evil!," will begin with a meditation at 6:30 p.m. at the Agartha bookstore, located at 101 Main Street, Suite 3. Admission is free, but please call 727-726-2012 or email sales@agarthabooks.com to reserve a seat.
On Saturday, September 12, awesome weather would be greatly appreciated for those who are organizing and participating in the inaugural Fisher of Men charity fishing tournament at the Safety Harbor Marina.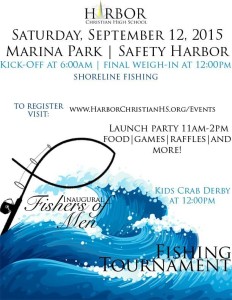 The shoreline event, which kicks off bright and early at 6:00 a.m., is a fundraiser for the Harbor Christian High School, a proposed downtown community school that is the brainchild of residents John and Kathy Leone.
"We are excited to do this event in the community, to get the word out about the school and have a chance to connect with community members and share our vision," Kathy Leone told Safety Harbor Connect.
"It should be a fun event that will also serve as a fundraiser for the school."
Check-in for the event begins at 5:30 a.m. Final weigh-in will be at noon, to be followed by a Kids Crab Derby (no pre-registration required) and awards ceremony. Also, a Launch Party will be held from 11:00 a.m. to 2:00 p.m. at the Safety Harbor Waterfront Park. There will be lunch for purchase, games, raffles and more.
The registration fee for the tournament is $30 and participants can register done online or on-site; however, same-day registrations will be accepted with cash payments only.
Have fun this weekend, Harborites!
Related content: