Couple Hopes to Open Small School in Downtown Safety Harbor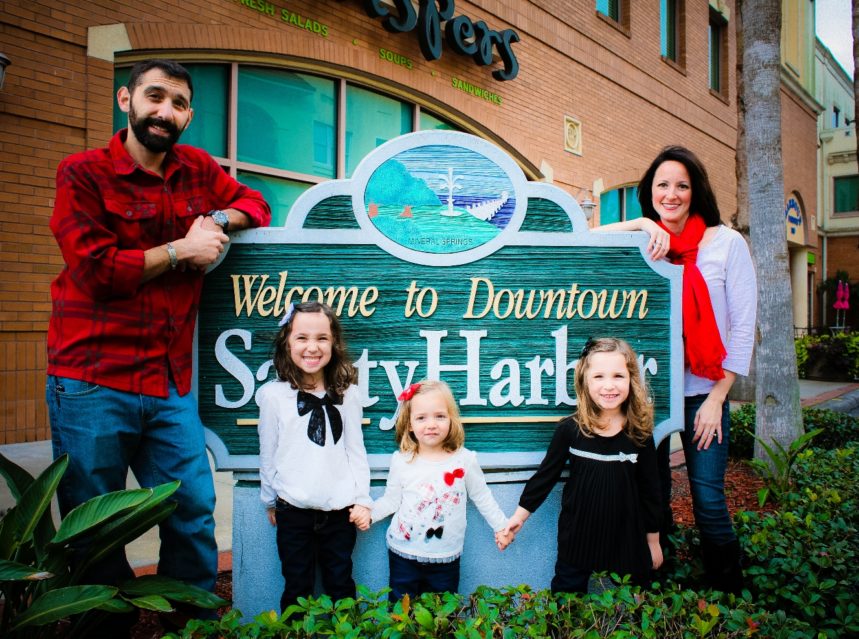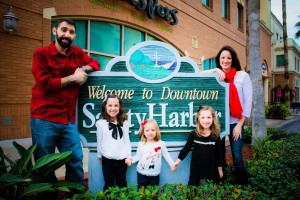 Kathy and John Leone's hearts are in downtown Safety Harbor.
After moving to town five years ago, the couple fell in love with the charm and history of the scenic downtown area as well as the many educational and entertainment options the district has to offer.
So when the Leones decided they wanted to start a small, Christian-based community school, one that combines the convenience of home schooling with the benefits of a physical location, they thought downtown Safety Harbor would be an ideal spot.
"It felt like the perfect location for what we wanted to do," Kathy Leone told Safety Harbor Connect.
On Monday night, the Safety Harbor City Commission addressed the Leones request to amend the city code, which currently does not permit a school of general education within the Community Redevelopment District.
After hearing the couple's impassioned plea to open the Harbor Christian High School in a vacant building at 108 Fourth Avenue South, the four commissioners in attendance expressed reservations about the request.
"My main concern is parking," Mayor Andy Steingold said.
"I love education, but I'm concerned this could take away retail space in the CRD," Commissioner Janet Hooper added.
While Commissioner Cliff Merz echoed the mayor's parking concerns, Commissioner Carlos Diaz was supportive of the Leone's plan.
"I think it adds diversity to the area," he said. "It leads to synergy in the whole community."
An "outside-of-the-box" idea
Kathy Leone is a longtime educator.
The New Jersey native was a teacher and an assistant principal in the Garden State and has taught at various grade levels for the past 14 years.
After moving here, she found that while there are many Christian-based schools in the area, most have expensive tuition fees that prevent some families from enrolling their kids there.
"One of the main reasons we wanted to open our school is to provide an affordable Christian school option in the county," she said. "Some tuitions for such schools in the area are as high as $11,000 per year, and many families can't afford that."
So Kathy and John, a former Marine who works as a civilian employee for the government, decided to open their own community school, which is a school that combines elements of home schooling with traditional brick-and-mortar based learning.
"With this type of hybrid school, students attend three days a week, and then do a lot of studying at home," she explained. "They may be doing a lab one day, have no school the next, and take a test on the third day. It's a real outside-of-the-box way of thinking."
Leone said students at their school would be required to pass an entrance exam and meet certain qualifications in order to be eligible to attend.
"We anticipate getting students who have been home schooled in the lower grades and are looking for alternative options for high school," she said. "These would be highly motivated students, because it's a high-level academic track."
As the Leones researched the necessary requirements to open such a school, they also began searching for possible locations.
But they always had one specific area in mind: downtown Safety Harbor.
The "perfect location" 
"We named it Harbor Christian High School because we always envisioned having it here," Kathy Leone explained.
"We see what the downtown has to offer, and we thought how cool it would be for our kids to be part of that."
The couple set about securing a location, and they found the vacant space on Fourth Avenue South, next to the Harbor Dish Community Café.
The building, the former home of a title company and an IT business, was ideal for the Leones.
"We looked at leasing space from a nearby church, but then we found this building next to Harbor Dish," Kathy said. "Christine (Sauger) was so excited to have this school next to her. It felt like the perfect location for what we wanted to do."
The setting allows the Leones to envision their staff and students embracing everything the downtown district has to offer.
"We would be taking full advantage of our surroundings," Kathy said. "The kids could be part of the Civil War reenactments at the museum, participate in events at the library, intern at the Rigsby Center and walk to the marina for marine biology class."
"This is not your typical hanging-out-causing-trouble group of kids," she added. "They would be a very positive addition to the downtown area, especially during the daylight hours."
Wait and hope
The Leones knew they had to petition the City Commission to allow a school to open in the downtown district, and they understood there would be concerns, such as parking and class sizes.
"There are nine parking spots on the property, and we have no problem having the staff park off-property," Kathy said, noting the many public parking options in the downtown district.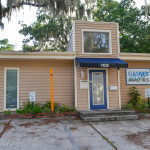 She said they plan to start small, and although they eventually hope to grow, they want to keep the classes small and would look to move to another location if the school ever got too big.
"We plan to start with just ninth, or ninth and tenth, grade depending on the number of applicants," she said. "We would never go beyond 15 students per grade — we want it to be a tight-knit group of students."
"We anticipate adding a grade each year," Leone added. "The biggest the school could ever get is 60 students – four grades with 15 kids in each. But we've done research, and a similar school in Florida took 15 years to get to 60 students."
"There's a huge need for these types of schools, but it's still a niche market."
After initially expressing reluctance to approving the Leone's idea, the Commission agreed to look into things such as maximum occupancy and parking requirements, before voting on the issue.
"We'll take a look at it, get the numbers, and we'll have additional discussions and we'll make a decision," Mayor Steingold told the couple.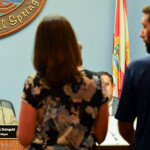 "We need to research all the aspects of the proposal,"City Manager Matt Spoor told Safety Harbor Connect, adding that the commission has to look at the big picture and not just focus just on the Leone's case.
While the Leones wait for the results of the city's findings, they hope the commission will eventually vote in their favor.
"They asked us if we looked at other locations and we said yes, but it takes away from what we want to do," Kathy Leone said, adding they are open to any restrictions the city might impose.
"We're not going to walk away if they limit us to 40 students. Having the school in downtown Safety Harbor is the main vision of our school."
For more information on Harbor Christian High School, visit the school's Facebook page.
Related content: