Declining revenues could lead to price increases for Wine Fest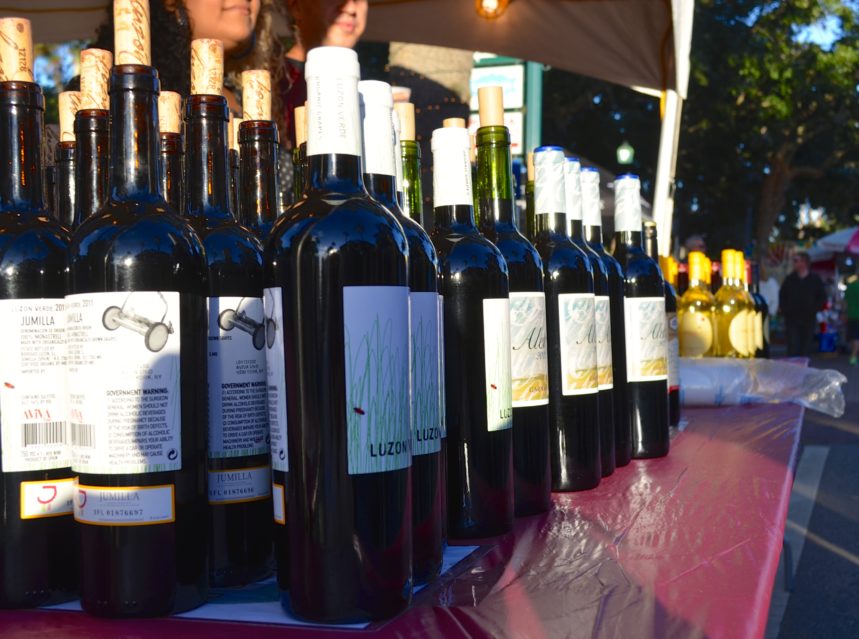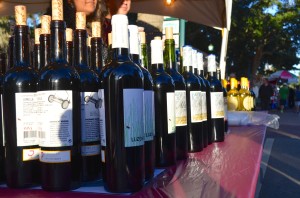 On Monday night, the Safety Harbor City Commission named the four beneficiaries of this year's 14th annual Wine Festival.
But while officials for the four nonprofit organizations will no doubt appreciate any monies they receive from this year's event, there is reason to believe their split of the proceeds could be lower than in years past.
According to city records, revenues for Wine Fest have been in decline for years, and near the conclusion of Monday's meeting, in response to a request from Commissioner Carlos Diaz, City Manager Matt Spoor outlined the reasons why.
"We've had 13 years of history, and there were some early years where it was a high of $30,000 in proceeds, up to the low, which was last year, of ten thousand dollars," Spoor said.
"There's some things that have changed and some things, quite frankly, that haven't changed."
Spoor went on to explain some of the changes that have affected the Wine Fest revenues, which include: a lack of sponsorships; the City deciding to stop covering all the expenses related to the event; the discontinuation of wine being donated; and declining attendance due to event fatigue, competing events and, especially in recent years, bad weather.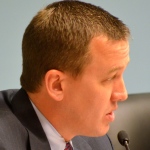 One thing that hasn't changed, however, is the price of alcoholic drinks at Wine Fest.
"One of the factors that has not changed from a revenue standpoint is that we've been charging the same amount for a glass of wine as 14 years ago, and the same amount for a glass of beer as 14 years ago," Spoor said.
"And I can guarantee everyone in this room that our expenses have gone up since 14 years ago to put the event on," he added. "The electrical costs, the sheriffs deputy costs, staff costs, the cost of a case of wine. Everything has increased."
Indeed since its inception in 2002, prices for beer and wine have been split into two tiers: $3.00 for basics, and $5.00 for premium offerings. In comparison, the City of Clearwater charges $6.00 for beer at its functions, according to leisure services director Andrea Norwood.
Hearing this, the commissioners discussed raising the prices, reasoning that by doing so the event could reap more proceeds, which in turn would help cover costs as well as increase the amount of the payouts to the beneficiaries.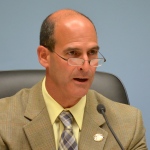 "So what you're telling us is we need to raise the cost of a glass of wine?" Mayor Andy Steingold asked.
"We were thinking of beer, but we could do both," Spoor replied, adding he didn't think a minor cost increase would negatively affect the turnout for the event.
"I don't think increasing the glass of beer or wine is going to…"
"Chase anybody away," Steingold finished.
"No, because…everyone goes home with tickets in their pockets, because it's all for charity."
Later, Spoor said the price increases will be discussed by those assigned to organize the event, and they could go into effect as soon as this year.
"The raises will be decided by the planning committee and Joe Cooper, not necessarily by the City Commission," Spoor told Safety Harbor Connect.
"The changes could go into effect this year, if that's what they decide they want to do."
Spoor also said they are working on securing a sponsor for this year's Wine Fest, which is scheduled for Saturday, November 7.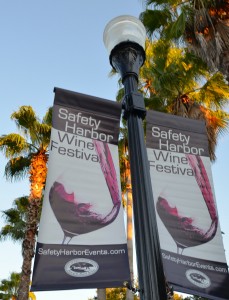 Here's a look at the proceeds from each Safety Harbor Wine Festival, starting with the inaugural event in 2002 up to last year (Source: City of Safety Harbor):
2002 — $9,788.88
2003 — $26,792.20
2004 — $20,000.00
2005 — $22,000.00
2006 — $36,765.40
2007 — $42,000.00
2008 — $37,500.00
2009 — $32,990.00
2010 — $30,250.50
2011 — $28,000.00
2012 — $26,168.20
2013 — $19,112.00
Related: