All British Car Show Draws Huge Crowds To Safety Harbor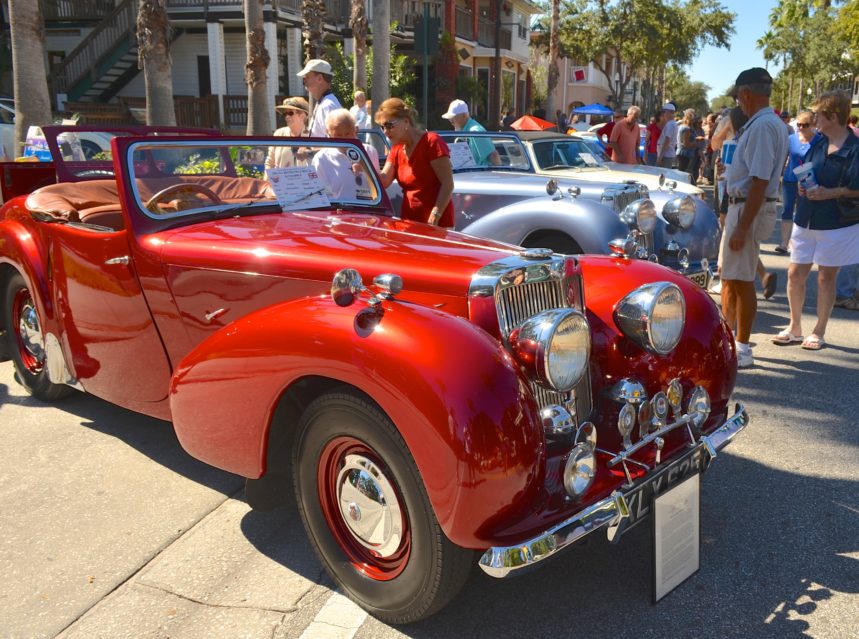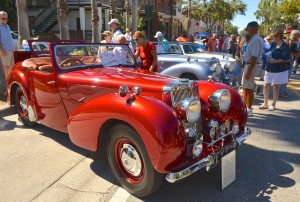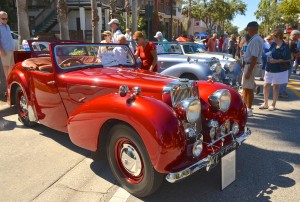 The 28th edition of the All British Field Meet and Autojumble might have been the best one yet, as a record number of entries and huge crowds turned out in downtown Safety Harbor on Saturday afternoon.
According to the event's organizers, nearly all of the 250 allotted spaces were filled for the eclectic car show this year, and spectators began filling Main Street as soon as the event kicked off on what was a textbook "Chamber of Commerce" day, weather wise, in town.
The coveted Best In Show award went to Steve McDonald's 1926 Rolls Royce Boat Tail touring car but before the awards were handed out, those in attendance were handing out praise for the event.
"This is a great event," McDonald of McAlpin, FL, said after accepting the top trophy for his classic green Rolls, which ironically was the oldest car entered in the show. "It really drew a big crowd."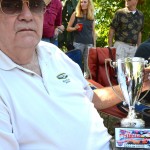 "This is wonderful, I love it," Oldsmar's Clive Stewart said.
"There's always a great turnout here, because people don't get to see these cars on the road everyday."
Bill Borja, president of show sponsor Tampa Bay Austin Healy Club, agreed with Stewart's assessment, noting that the combination of unique cars and the picturesque downtown Safety Harbor setting seem to go hand in hand.
"Every year the show seems to get better, as more people find out about it and realize what a wonderful event this is," Borja told Safety Harbor Connect.
"These cars we have here are so beautiful, and you don't see them on the road every day, so that adds to the overall appeal."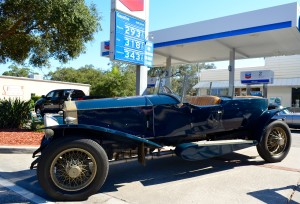 Patrons of all ages strolled up and down Main Street checking out the various models, including Minis and Bentleys, Morgans and Triumphs, and the bars and shops in the downtown district appeared to be bustling all day.
"We've had a steady flow of people in here since the show started, many of them looking for information about Safety Harbor," Safety Harbor Chamber of Commerce board member Jody Zellner said.
"I've been busy giving out maps and pointing them towards the downtown restaurants and shops and telling them to be sure to come back and visit again."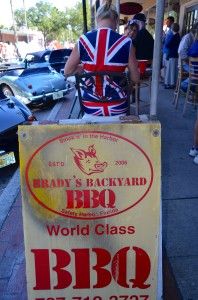 As great as the show was for merchants and guests, the All British Filed Meet and Autojumble wasn't just about having fun; the organizers recently decided to name a beneficiary of the event.
"A few years ago, we decided to make this a charitable event," TBAHC member Walt Mainberger said during the awards presentation. "And now we're grateful to be affiliated with the Special Olympics Florida to be able to help their cause."
Mainberger then provided a perfect closing comment for the day.
"Look at this town were in, that we get to park these cars in, it's beautiful. Give it up for Safety Harbor!"
Here's a gallery of sights and scenes from the 2014 All British Field Meet and Autojumble in Safety Harbor:
 Related: