2014 Safety Harbor Main Street trick or Treat Didn't Disappoint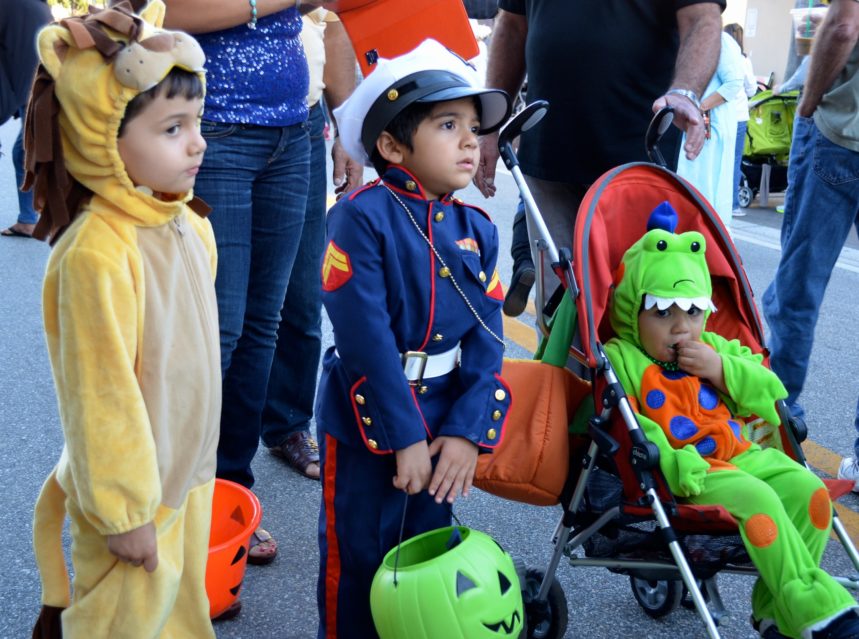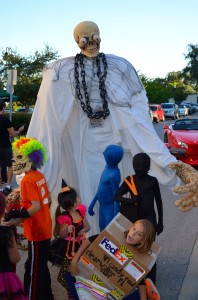 The City of Safety Harbor's annual Main Street Trick or Treat event is truly a sight to behold, as thousands of costumed kids and adults converge on the downtown district for two solid hours of candy grabbing.
This year's edition of the tradition didn't disappoint, thanks to what appeared to be record crowds plus a dazzling display of creative costumes.
Along with the usual collection of superheroes, princesses, monsters and maidens, patrons were treated Friday night to a 10-foot tall giant skeleton, the entire Flintstones family, numerous creepy ghouls, and, oh yes, the Jamaican bobsled team!
It was a special scene that epitomized the "small-town quaintness and charm" that residents and visitors of Safety Harbor are taken with.
"ENORMOUS crowd!" Brenda Cox Hupp wrote on the Safety Harbor Connect Facebook page.
"My first Trick or Treat in Safety Harbor did not disappoint," Karen Hackel wrote.
"It was amazing. What a wonderful sense of community."
Without wasting any more words on it, I'll let the pictures of Safety Harbor's 2014 Main Street Trick or Treat do the talking: