2014 Healing in the Harbor Packs John Wilson Park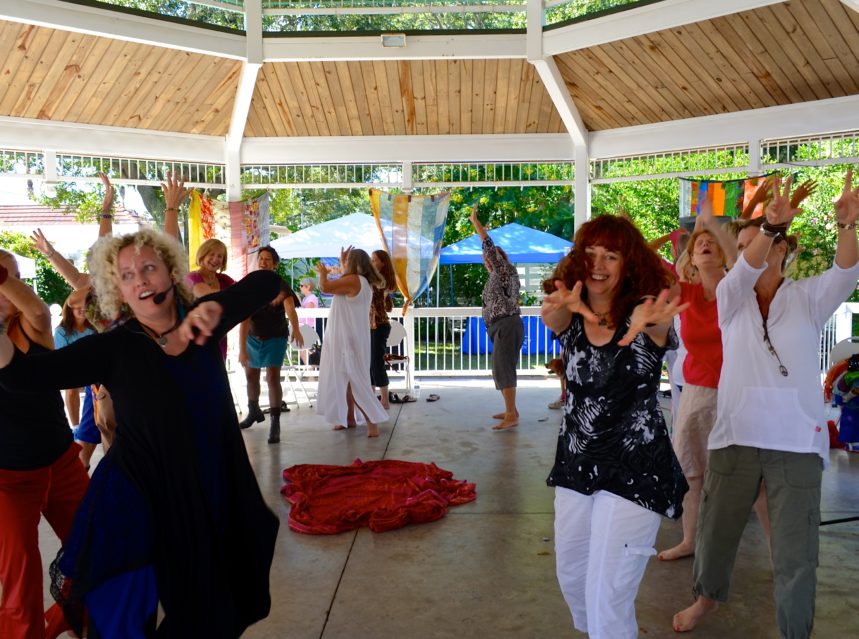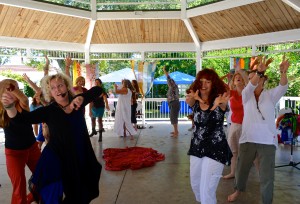 There's no question the 2014 Healing in the Harbor event was bigger than the inaugural edition, even if you just used the amount of space occupied as a measurement.
The second installment of the holistic health expo not only filled John Wilson Park in downtown Safety Harbor, it spilled out onto the street that runs parallel to the park, with vendors and patrons spread out all along Fourth Avenue North and South.
With more space to move around, more booths offering a wide variety of products and practices, and more visitors, organizer Caryl Dennis said she was thrilled with the turnout.
"It's been busy ever since we started at 10 a.m.," Dennis said at around the midpoint of the eight-hour event.
"They were waiting when we opened, and they've been streaming in ever since. It's been terrific."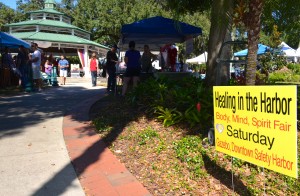 Much like the first time the event was held in April 2013, the success of this year's Healing in the Harbor can be traced to a number of factors: the volume and variety of participating vendors; the need for an event of this nature in the area; and the weather and the setting.
"I ordered the weather specifically," Dennis joked of the day that featured puffy clouds and low humidity. "It's perfect!"
Event emcee Julie Brannon, owner of Bailey's Naturals herbal apothecary in town, said the response to Healing in the Harbor proves the event is filling a void.
"It's more spread out this year, but it's still crowded," Brannon said during a break in announcing the entertainment on the Gazebo stage. "It just goes to show there's a real need for an event like this in Safety Harbor."
"I mean, it's one-stop shopping for all your holistic health needs, and it's the only one of its kind in the area" she added. "I'm not surprised it has been so successful."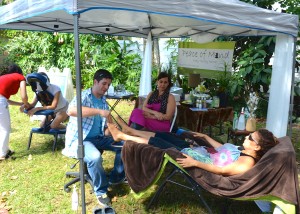 The "one-stop shopping" description was very accurate, as one swing through the event grounds showcased the dozens of products, practitioners and activities dedicated to healing the mind, body and soul that were on hand.
Probiotics, healthy pest control services, healing hula hoops, yoga, acupuncturists, dancers, drummers, astrologists and massage therapists were just some of the products and services available, not to mention the speakers, musicians and entertainers who rotated on and off the gazebo stage throughout the day.
The amount of participants combined with the venue made Healing in the Harbor merchants and visitors happy.
""I love it, I think it's great," Mary Artley of the Total Nutrition Center said from her booth near the entrance of the park. "The event was very well-planned and put together. We need to have more of these in this area."
"I think it's great. I know a lot of the vendors here," Marlene Stovall, who owns the Inspired for Life shop in Palm Harbor, said. "I wish I had set up a booth here, but I didn't find out in time. Maybe next year."
"This location is perfect. The whole healing thing just fits here," she added. "It feels like the whole thing is connected."
Here's a gallery of some of the many interesting sights from Healing in the Harbor 2014: