Main Street Intersection Should Reopen Today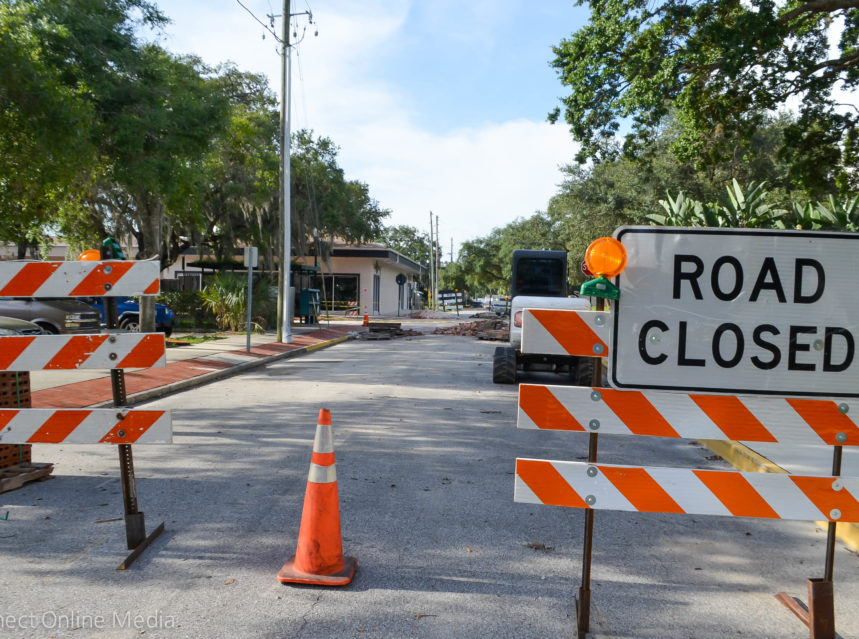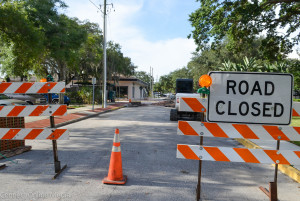 The work to improve stormwater drainage at the intersection of 8th Avenue and Main Street in downtown Safety Harbor is basically finished, save for cleanup efforts that should be completed today, according to city officials.
The project, which consisted of ripping up the old bricks and re-grading the intersection before laying new bricks down, took exactly two weeks from start to finish, one week less than originally anticipated.
"It probably will be opening tomorrow," City Manager Matt Spoor said at the conclusion of Monday night's City Commission meeting.
"They just need to come in tomorrow and clean up, and then they hope to be done completely by Wednesday.
He added they still have to do spot-repairs at Sixth and Fifth Avenues, but that work will not reroute traffic.
Spoor reminded the commission that despite all the rain the Tampa Bay area has endured lately, the contractor was still able to finish the project ahead of schedule.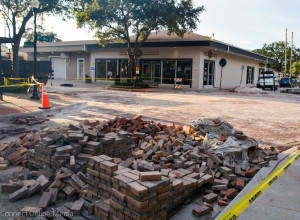 "They started two weeks ago tomorrow — they actually started a day late because of the rain," he said. "They actually had fairly good weather, so it hasn't really held them up."
Despite the quick completion of the project, one local business owner lamented the loss of through-traffic for the last two weeks during a merchants meeting earlier in the evening.
"Two weeks of no drive-by traffic has been absolutely devastating," Tapping the Vine owner Howard Latham told Spoor at the meeting.
"To me, it's not fair, to have it done to us so speedily, with no time to react and no notice."
While Spoor informed the group that letters had been sent to property owners in the area the day after the Commission approved the contractor to begin the work, he conceded they might need to employ better methods of informing merchants and resident when such projects take place.
"We can certainly do a better job of it," he said. "Let me know when you want us to do it, and we'll listen."
Related content: