New Boutique Tupelo on 4th Now Open Downtown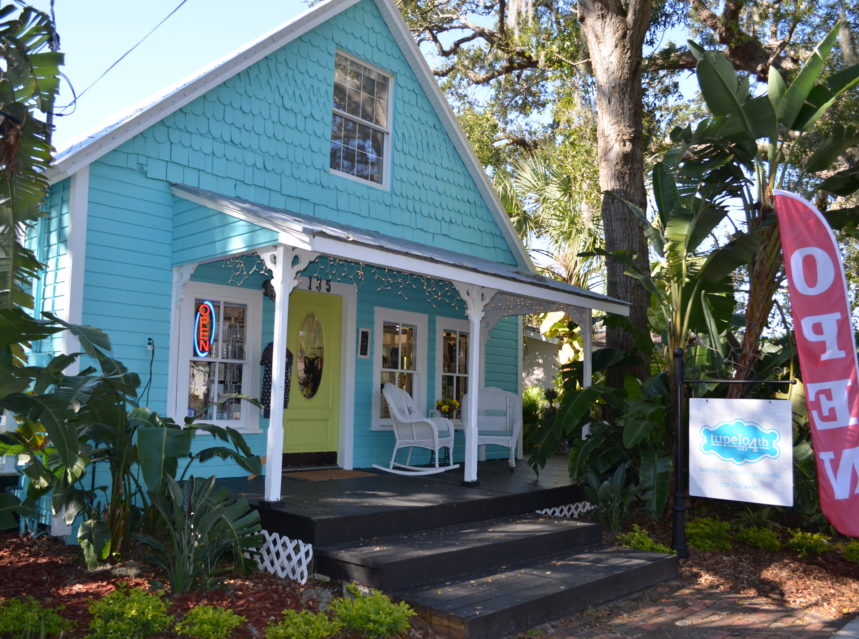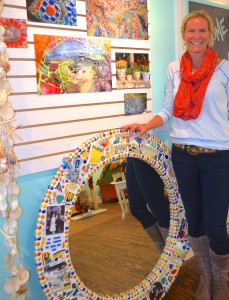 Tupelo on 4th, a new "gifty boutique" featuring the art, clothing and merchandise of seven women from around the Tampa Bay area, opened on January's Third Friday in downtown Safety Harbor.
The collaborative is the brainchild of local mosaic master Melissa Haist, who purchased the 1920s old-Florida style home in November of 2012 with the intent of making it into a studio/gallery to showcase her work and teach others how to mosaic.
But shortly after completing renovations late last year, Haist decided to transform her place into a haven for other aspiring artists businesswomen.
"At first it was going to be my own art studio, but I knew I couldn't crack enough tile to pay for everything myself," Haist told Safety Harbor Connect.
"So I decided to open it up for retail and and put a studio out back where I will work and teach mosaic classes."
When Tampa businesswoman Debi Borowski stopped in to see if she could be a vendor at the shop, Haist quickly realized the retail expert could play a vital role in making Tupelo on 4th a success.
"Debi came in and wanted to be a vendor…"Haist started.
"…And then Melissa said, 'do you want to run the place?'" Borowoski finished. "And I said, 'yes, actually I do!'"
With Borowski on board to handle the day-to-day operations, the boutique quickly came into place.
And when I say quickly, I mean very quickly.
"I believe it took 23 days from the time we decided what we wanted to do to the time we opened on Third Friday last week," Borowski said. "It all happened very fast."
Today the shop is filled with a wide variety of unique items, from Safety Harbor resident Kelli Chickos' dog-themed gifts to wine glasses, clothing, baby merchandise and, of course, art.
Haist said she hopes her studio, which will be attached to the shop and feature an outdoor garden patio area, will be completed sometime this spring.
But despite the delay in finalizing her initial plans for the spot, Haist said she loves how the ideas and dreams of the seven women who share Tupelo on 4th have helped make it such a special place.
"This entire property is dedicated to everyone who is involved here," she said. "The people who are in here are who make this what it is."
"We have seven separate individuals here, but they're all a part of Tupelo."
Address: 135 4th Ave. N., downtown Safety Harbor
Phone: 727-726-4488
Hours: Mon, Tue: 11:00 am – 6:00 pm; Wed – Fri, 11:00 am – 7:00 pm; Sat: 10:00 am – 5:00 pm; Sun: 12:00 pm – 4:00 pm