Rash of commercial burglaries rock Downtown Safety Harbor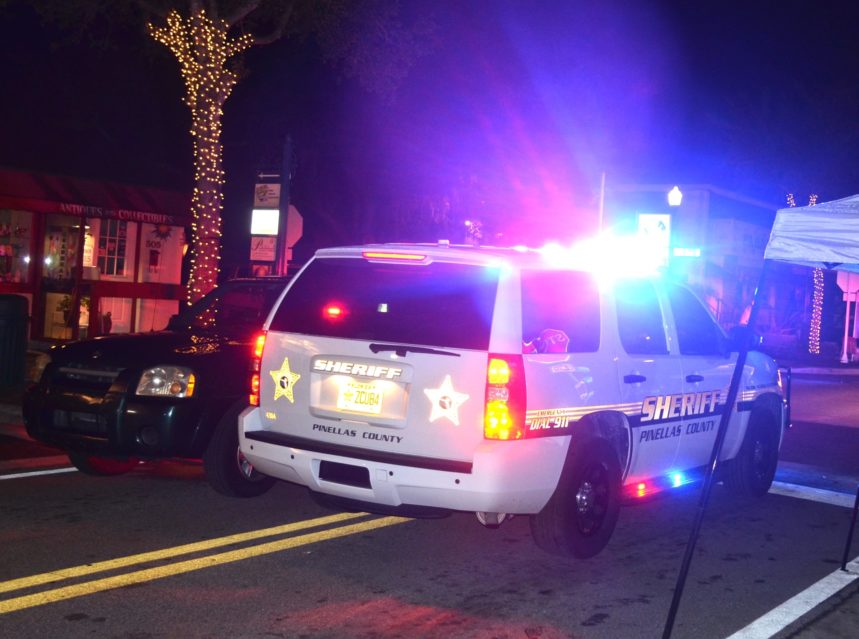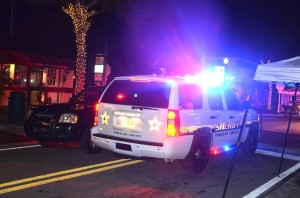 A number of recent burglaries in downtown Safety Harbor have merchants on edge after the latest incident resulted in injuries to a shop owner.
Melissa Haist, owner of Tupelo on 4th located behind the John Wilson Park Gazebo, said she was returning to her business on Friday night in order to retrieve her bicycle when she was accosted by someone who she believes was attempting to break into her shop.
"I walked onto my side patio to get my bike and suddenly I noticed someone was there, kind of behind a table I have near the door," Haist told Safety Harbor Connect three days after the incident.
"I grabbed my bike as he ran past me, and he shoved me aside and I fell over and slammed my face on the wood deck."
Haist, who was sporting a nasty black eye and other bruises from the encounter, said the assailant had an accomplice, and she believes they were in their teens or early 20s. She said the pair took off through the back yard of the property after the incident.
"I don't think they were master criminals or anything," Haist said. "I think they were just stupid kids out trying to steal something quick."
The incident is the latest in a string of commercial burglaries that have hit the downtown district in recent weeks.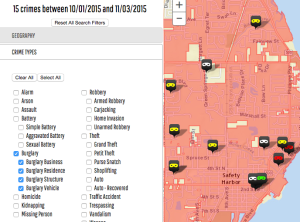 According to the active calls section of the Pinellas County Sheriffs Office website, there were 15 burglaries reported in Safety Harbor between October 1 and November 3.
Of those 15 cases, two were burglaries of a business in the downtown district, plus the battery case at Tupelo, and all took place within the past 10 days:
Oct. 25, 8:15 p.m.: Burglary of a Business in the 100 block of 4th Avenue South (Harbor Dish Cafe)
Oct. 28, 4:45 p.m.: Burglary of a Business in the 300 block of Main Street (Sandwich on Main)
Oct. 31, 11:00 p.m.: Simple Battery in the 100 block of 4th Avenue North (Tupelo on 4th)
Corporal Spencer Gross, the Public Information Officer for the Pinellas County Sheriffs Office, said despite the close proximity of the crimes taking place in a short period of time, law enforcement officials don't believe the recent incidents are related.
"There's only one break-in, and that's at the Harbor Dish, 123 4th Avenue South," Cpl. Gross told Safety Harbor Connect, adding there is a grand theft investigation, with no indication of forced entry, at Sandwich on Main in addition to the battery that was reported at Tupelo on 4th.
"There's no reason to believe any of these incidents are related to one another," he said.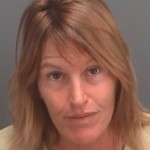 Although he was limited in what he could say about the other incidents due to their status as open investigations, Cpl. Gross provided a few details regarding the Harbor Dish burglary, in which thousands of dollars in food, merchandise and other materials was stolen over a period of several hours.
"The suspect is 51-year-old Laura Goncalves," Gross said. "She was arrested the next day, on October 26, and the majority, at least half of the property, was recovered from the suspect."
According to Christina Sauger, the founder of the non-profit community cafe, the suspect "robbed her blind."
"They took food, a flat screen TV, my iPad, furniture, truckloads of stuff back and forth, all night long," Sauger said.
"They robbed me blind from top to bottom. They took everything but the kitchen sink."
Sauger, who has had difficulty getting her cafe off the ground over the past few years for various reasons, doesn't know if she will be able to survive this latest setback.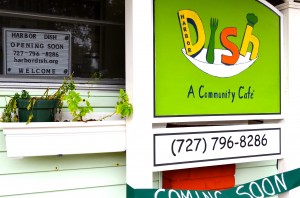 "This is my second one. I was robbed last year, too," she said, adding they are still serving more than 300 people a week.
Sauger stressed that merchants and residents in the downtown district need to be more vigilant in this day and age.
"People need to know that if they think anything has been stolen, an umbrella or plants or anything, they need to report it because it could help prevent other robberies in the future," she said.
Corporal Gross agreed.
"With a lot of people, something that might make the hair stand up on my back or your back and make you say, 'something's not right,' people will still disregard it and not call anybody," he said.
"Then, time goes by, and something else happens and they say, 'oops, I may have seen the person.' Please, don't hesitate to call us if you see anybody or anything that looks out of place."
Related content: