Homeowner's appeal of tree ordinance fee denied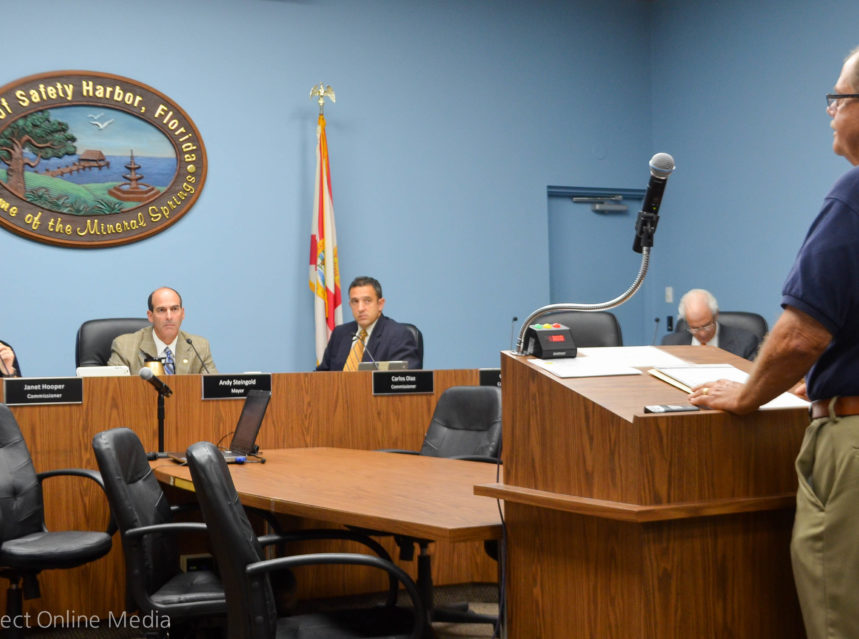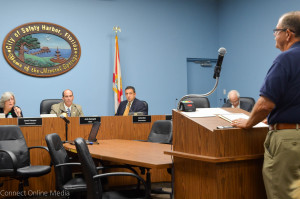 When Safety Harbor passed its revised tree ordinance back in March, officials cautioned that the legislation would most likely need to be tweaked in the future to account for any unforeseen complications that might arise from the new regulations.
Evidently, the future came on Monday night.
After being granted a permit in August to remove two live oaks that were damaging his driveway, homeowner Michael Oberacker was surprised to learn later that he either had to replant two new trees or pay a hefty fine in the amount of $1,600.
Oberacker appealed to the Commission Monday to waive the requirements due to the fact there were no spots to replant new trees on his land, which already contains 35 trees, and he was never notified of the stipulations of the removal by his tree company. He asked to be able to donate to the city's tree bank or plant trees in a neighbor's yard instead.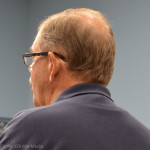 "We love the trees on our property, but unfortunately the time came where we had to take some down," Oberacker, a longtime licensed home inspector, said.
"I don't ask for an exception, but this was not handled properly originally."
But the Commission denied Oberacker's appeal despite being obviously conflicted about the situation.
"This is somewhat troubling," Mayor Andy Steingold said during a lengthy discussion of the agenda item.
"Mr. Oberacker has a forested yard, but we have a tree ordinance in place, there was notification, and (city arborist) Mr. (Art) Finn said there was room for replants. So I'm torn."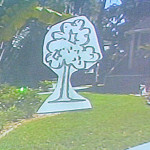 Oberacker disputed the arborist's claims that there were places on his property where new trees could be planted, which Finn had earlier demonstrated by showing photos of Oberacker's land with drawings of trees Photoshopped in.
"As far as Mr. Finn, I've lived there for 19 years, I know where the skeletons are on the property," Oberacker said, noting the locations Finn suggested were not viable for a variety of reasons.
"All I'm looking for is some common sense in this."
The four City Commissioners (Commissioner Cliff Merz was absent) suggested ways to mitigate Oberacker's penalties, suggesting he replant one tree and pay part of the fine, which is allowed per the ordinance.
But despite the Commission's obvious reluctance to penalize Oberacker, the officials said their hands were tied based on the guidelines of the new ordinance.
"There's no arguing Mr. Oberacker has a beautiful yard," City Manager Matt Spoor said, noting that 124 permits have been pulled since the ordinance was enacted with only one complaint.
"But the ordinance calls for replacement trees or a fee to be paid."
"I believe the fees are too high…but there is a tree ordinance in place," Commissioner Janet Hooper said.
"I'm open to a compromise…but we don't have too many options."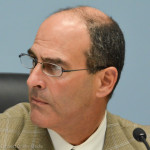 After voting 4-0 to not waive the requirements, Oberacker expressed his disappointment with the decision.
"What we were looking for was some common sense, but I guess when creating an ordinance, common sense isn't part of it," he told Safety Harbor Connect outside City Hall.
"It's disappointing, but it seems like they didn't have a way out."
For his part, Mayor Steingold said the City would definitely look into changing the ordinance to account for special situations like this.
"When it comes back up for review, we can tweak it," Steingold said, noting a regularly scheduled review of the ordinance is coming up soon.
"We may look at it because it's not in the ordinance now when you have 'X' amount of trees and 'X' amount of square feet on your property. Maybe we have a sliding scale or halve the fee or reduce the number of replants. We'll have to see."
Related: