It's time for the 2015 Safety Harbor Wine Festival!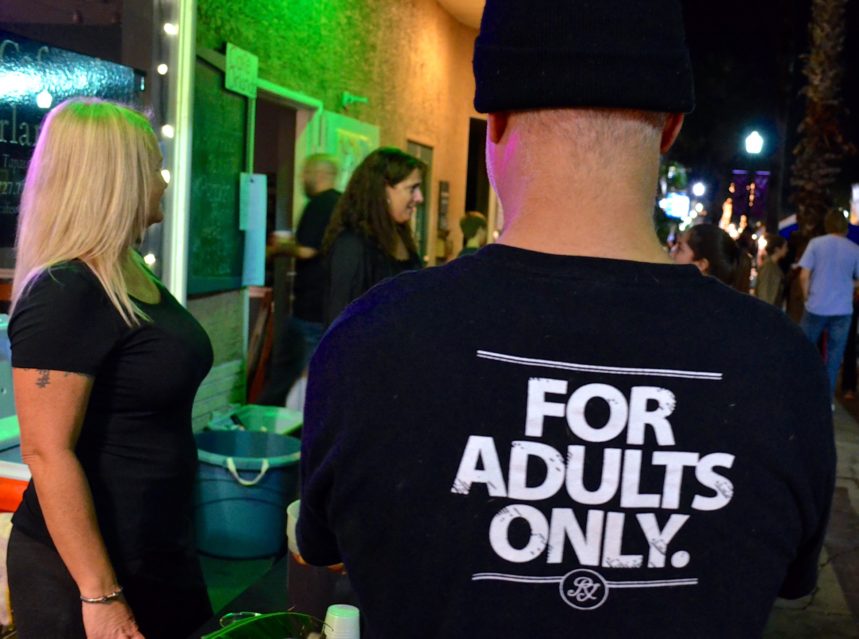 Last week, the kids got to roam downtown Safety Harbor, all dressed up, while running from table to table to see what kind of tasty goodies they could find.
On Saturday night, the adult version of trick-or-treat takes over Main Street.
The 14th annual Safety Harbor Wine Festival takes place this Saturday, November 7, in downtown Safety Harbor, and as usual, it will feature hundreds of brands of wine from all over the world, and many, many patrons to help drink it all.
"The 14th Annual Safety Harbor Wine Festival presented by Burgess Heating and Air starts at 5:00 p.m. on Saturday and goes to 11:00 p.m.," Special Events Supervisor Joe Cooper wrote Safety Harbor Connect.
"There will be over 100 vendors and 3 areas of entertainment," he added. "All proceeds will go to The Mattie Williams Neighborhood Family Center, Friends of the Safety Harbor Library, Embracing Life Though Love and The Safety Harbor Chamber of Commerce Foundation."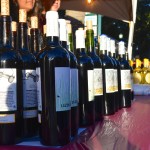 Wine Fest, as vino-sipping veterans call it, exploded in popularity in the years following its inception, but attendance dropped off in recent years due to a number of factors, primarily weather and competing events.
In fact, the recent downtrend led city officials to consider raising the ticket prices for beer and wine this year, something that hadn't been done in the history of the event.
But according to Cooper, the prices for beer and wine remain the same — $5.00 for each ticket — plus a tent will be set up in front of the John Wilson Park Gazebo that will offer premium pours for $10.00.
In other Wine Fest related items, City Commission Janet Hooper said organizers are still looking for volunteers for the event.
"If you want to volunteer for Wine Fest, there's still time because they're still looking for volunteers to pull beers, sell tickets or man the parking lot on Main Street," Hooper said during her Commission Report on Monday night. "If you are able to help, call the Safety Harbor Library at 724-1525 and ask for Lisa Kothe."
And last but not least, if you do make it downtown on Saturday night, please be sure to visit the Safety Harbor Connect red carpet photo booth in front the Blake Real Estate office at 500 Main Street to get your free, custom-made Wine Fest photo taken and uploaded directly to your social media account, where you can taunt all your friends with the caption, "Why aren't you at the Safety Harbor Wine Fest?!"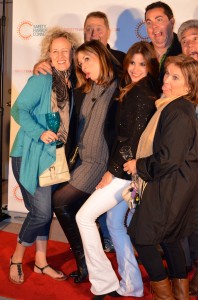 What to Know if You Go:
What: 14th Annual Safety Harbor Wine Festival
When: Saturday, Nov. 7, 5-11 p.m.
Where: Main Street, Downtown Safety Harbor
Details: The Safety Harbor Wine Festival is one of the biggest events of its kind in the Tampa Bay area, attracting thousands of visitors to Main Street to sample hundreds of labels of vino. Listen to live music while strolling through the downtown district, which will feature food, arts & crafts and merchandise booths. Most bars, restaurants and retail shops will be open late, as well.
Cost: Beer and wine tickets cost $5.00 each, with $10 premium pours located at the John Wilson Park Gazebo. Note: Tickets must be purchased to obtain beer and wine. Vendors do not accept cash.
Parking: Free parking is located in any of the public lots downtown, including a new one on the corner of Main Street and 2nd Avenue North, as well as on some side streets, where permitted. The Safety Harbor Jolley Trolley will also be running extended hours for the event. Note: Main Street will be closed from 8th Avenue to Bayshore Boulevard from noon until 1:oo a.m.
Contact: City of Safety Harbor, 727-724-1572
Related content: