PCSO deputy meets with SH merchants to discuss crime prevention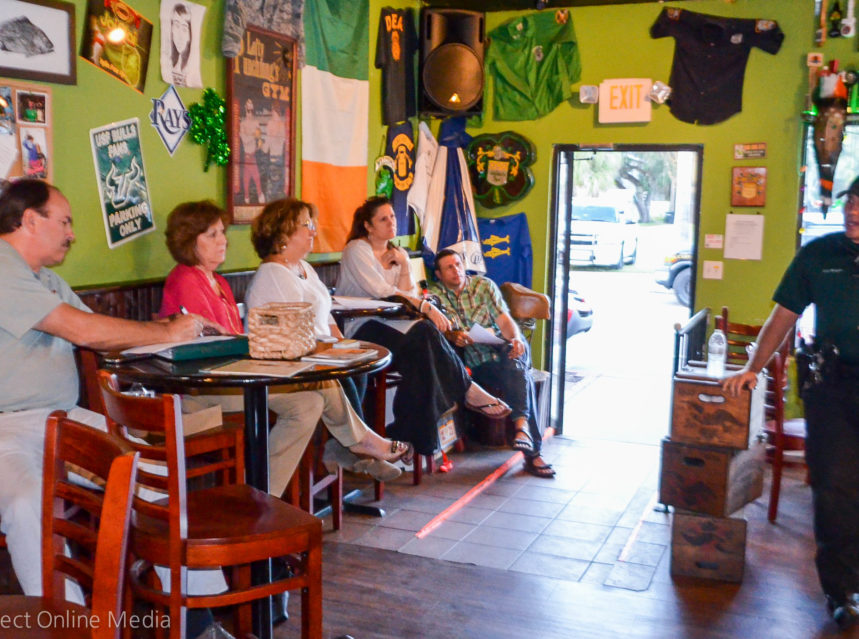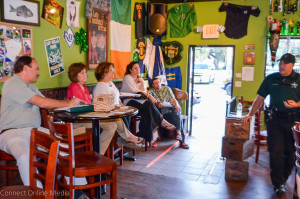 A spate of commercial burglaries, coupled with a rash of vehicle break-ins, in and around Safety Harbor's downtown district recently left the community on edge.
In order to help combat the crimes, officials for the Merchants of Safety Harbor (MOSH) organization asked the city's Community Patrol Deputy, Joel Morgan, to attend their latest meeting in order to discuss what can be done to prevent such crimes.
Deputy Morgan, who grew up in Safety Harbor, attended a MOSH meeting on Monday to go over some tips that he believes could easily help prevent the types of crimes that are being committed in town.
"Recently there have been a lot of incidents, all separate — from battery to grand theft to burglaries — in town, and we currently have leads on all the cases," Morgan told the gathering at Nolan's Pub. "It all goes back to the complacency theory — you're so busy, you don't think about the small things like locking your doors, turning security cameras on, etc…"
"The biggest thing is, you have to secure your business," he added. "Leaving the lights on is huge, and another big thing is take the cash out of the cash drawer at the end of every night. It's the little things like that that make a difference."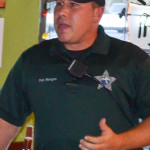 Morgan went on to explain a new program the Pinellas County Sheriffs Office is running called Business Watch, where merchants can sign up and have key aspects of their business registered with the department, making responding to, and ultimately solving, crimes in the vicinity much easier.
"It's a great program for business owners, because it helps us find and know your business," Morgan said, adding that the program, which is accessible through the PCSO website, is completely free to join.
The deputy also suggested merchants get an alarm for their business, or some type of security camera system.
"I only know of one downtown business whose surveillance footage is accessible to us," Morgan said.
"Surveillance footage is huge to us, I can't stress that enough. Little things like that deter crime."
Morgan then took questions from concerned merchants, which included how many deputies patrol the town and when? (Answer: two at all times); who to call when they need assistance? (His work cell phone number: 727-735-5079); and what's the best way to prevent car break-ins?
"Our biggest problem besides crime in the downtown corridor is unlocked conveyance (vehicle) burglaries," he said. "Sheriff Gualtieri recently started a program where deputies are putting notices in unlocked vehicles, and I think it's a great program. It gets people to realize that leaving their cars unlocked can lead to bad consequences."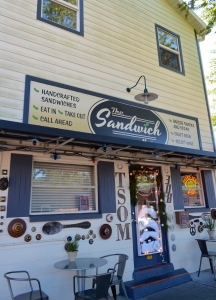 Morgan also had a few simple tips for preventing car burglaries.
"Take your spare keys out of your vehicle, don't have the garage door opener in plain view, and make sure you take the extra step to lock your doors," he said.
"In the majority of these cases that I know of, the vehicle was unlocked. It's a simple but important step."
After the discussion, members of the group thanked Morgan for coming, and MOSH chair Mercedes Ofalt spoke about the importance of his talk.
"I think it's great that Deputy Morgan was able to come out tonight and teach us all a few simple tips to help prevent our businesses, and vehicles, from being broken into," said Ofalt, whose own business, the Sandwich on Main, was burglarized last month.
"Hopefully these suggestions will go a long way towards preventing these types of crimes in our town in the future."
Related content: