Harbor Dish Pushing Towards Grand Opening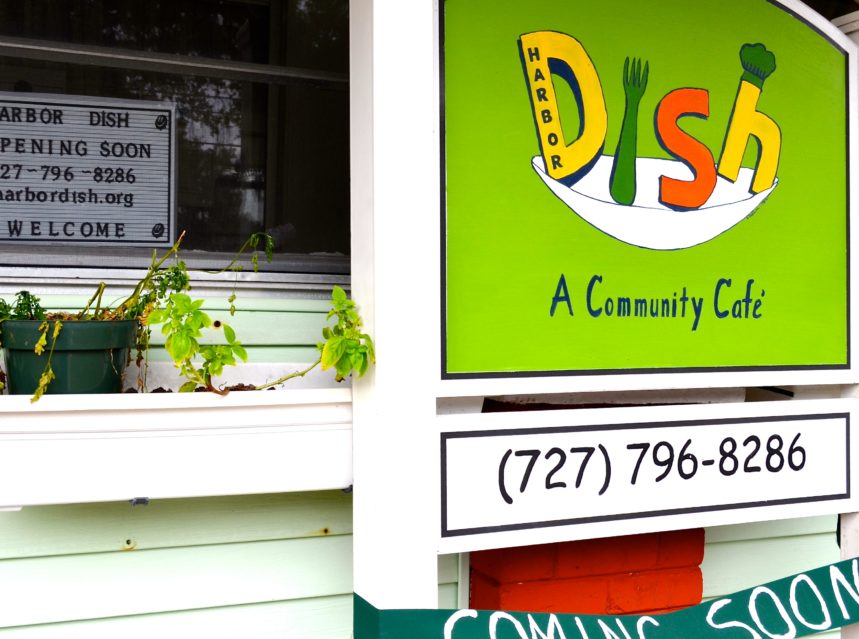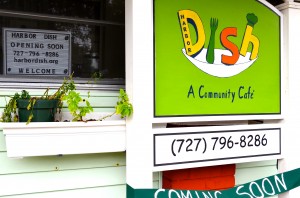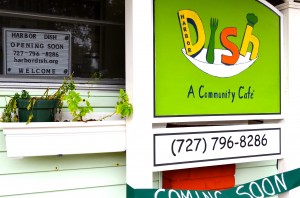 When we first visited the Harbor Dish, a non-profit community cafe in downtown Safety Harbor, back in October, the project was just getting off the ground, with officials eyeing a late 2013 or early 2014 opening date.
Flash forward five months and today the cafe, located at 123 4th Ave. S., has yet to open its doors – but it's not for lack of effort.
Harbor Dish officials and volunteers have been working feverishly, raising money, enlisting volunteers and gaining enough support in the community to get their passion project up and running.
"Things are moving along nicely," founder Chris Sauger told Safety Harbor Connect recently. "We just finished raising $5,000 through a Kickstarter campaign, we're having a fundraiser concert on the 23rd, and we have been receiving all kinds of donations from people and businesses in the area."
"Progress has been slow and steady," she added. "We would've been done by now if we had all the funds we need, but things are coming along."
Battling misconceptions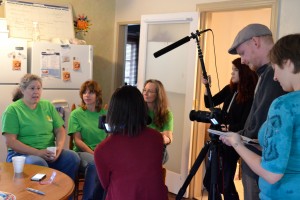 Other than funding, another big problem Sauger has faced getting the cafe, which is part of the One World Everybody Eats foundation, open has been battling the public perception of what the Harbor Dish is all about.
Some people mistake the concept for a glorified soup kitchen, while others admit they have no idea what's going on at the place.
Lesliee Antonette, a grant writer and new member of the Harbor Dish board of directors, admitted that misconceptions of OWEE cafes are common; she explained they are all about helping every member of the community, whether they're less fortunate or not.
"Ten years ago, Denise Cerreta owned a cafe in Salt Lake City, and one day she started asking customers what they could pay for their meals rather than charging set prices," she said. "That became the model for One World Everybody Eats cafes. There are now 40 such cafes across the county, and they all operate on the "pay what you can" model."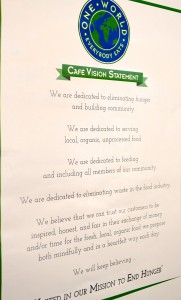 "The unique aspect of this model is it's adaptable to your community," Antonette added. "We are a volunteer opportunity, we are a community outreach, we are a place where you can get a five-star meal and pay what you can pay for it. We are truly outside of the box, so it's difficult for people to wrap their heads around."
"But we're not here to take from anybody, we're here to give back to the community. We're not taking food from donors, we're giving it to food banks. This is all about paying it forward."
Moving forward
With the Kickstarter campaign behind them, the Harbor Dish crew is looking ahead to its upcoming fundraisers: a family photo session by local photog Kamran Malik on Saturday, Mar. 3rd and the A Dish of Music concert on Sunday, Feb. 23.
Johnny Dreamwell, TJ Weger and Larry McKinnon, among others, are scheduled to perform, food will be provided for a suggested donation, and there will be a raffle for a Harbor Dish gift certificate. Tickets are $10.00, free for children under 12.
Sauger hopes the recent efforts, including the addition of new volunteers, key donations such as chairs and a commercial oven, and a restructuring of the board of directors, will help get the Harbor Dish open by the spring.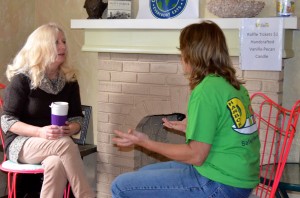 When that happens, she believes Safety Harbor will finally embrace their cafe.
"I want this to be a place in the community where people can come break bread around a communal table and get to know each other," she said.
"It could be a gathering place where people take Tai chi lessons, read poetry, take photography classes or attend a fresh market. It could be anything that helps people promote each other and their community."
For more information on the Harbor Dish, including the upcoming fundraiserers, visit their website or Facebook page.
Related:
–Harbor Dish Community Cafe coming soon to Safety Harbor (10/26/13)