Cops To Curtail Kids Congregating on Private Property At Safety Harbor Events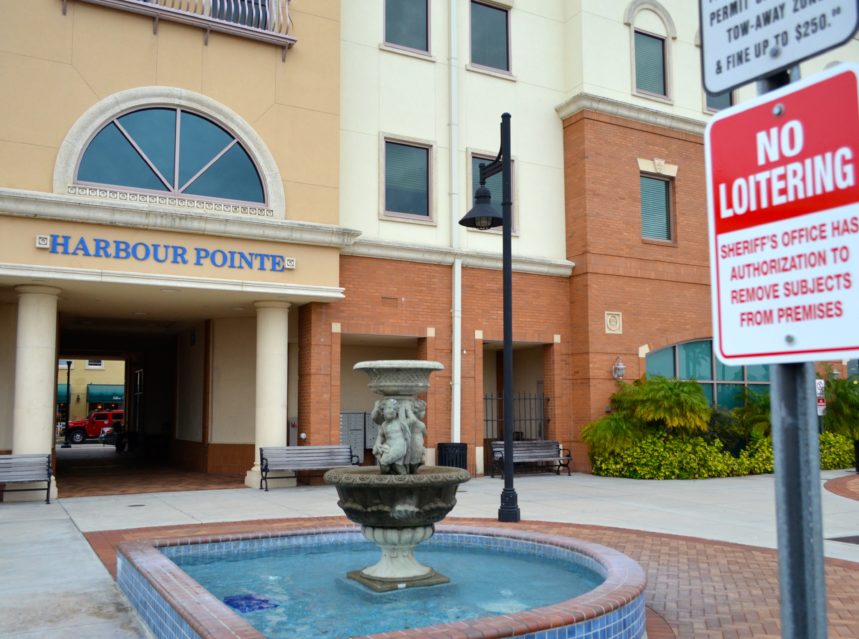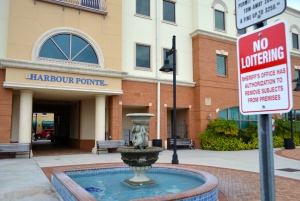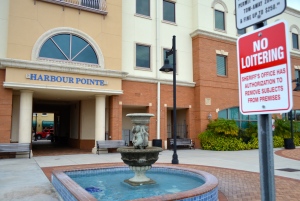 UPDATE 1/23/15, 4:23 p.m.: The original photo that ran with this piece has been changed to reflect the signs that have been installed at the Harbour Pointe Complex.
If you've attended an event in Safety Harbor in the past year, chances are you might have noticed a group of kids congregating behind the Harbour Pointe Complex at the east end of Main Street.
What started out as a small group of teens and pre-teens passing the time during Third Friday has steadily grown into a massive gathering of juveniles, many of whom are not patronizing the businesses in the complex nor the event taking place, according to local law enforcement officials.
The issue reached its breaking point last Friday night, when a full-scale brawl nearly broke out in the crowd, and now cops are determined to put an end to kids congregating in town before it gets out of hand.
"Friday night, approximately 100 unsupervised minors were congregating behind 100 Main Street, the Harbor Pointe Complex, and due to them being unsupervised, they caused a disturbance that nearly led to a brawl." Safety Harbor Community Patrol Officer Joel Morgan told Safety Harbor Connect.
"The issue is getting out of control, but we're on top of it," he added. "We're handling it within the Sheriff's department, and we are taking steps to reduce the amount of unsupervised minors who are being left unattended at Safety Harbor events."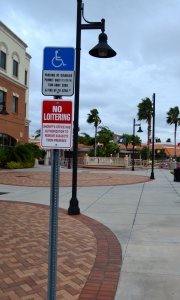 One of those steps included meeting with the property owner, Bill Touloumis, who also owns the nearby Safety Harbor Resort and Spa.
According to Deputy Morgan, Touloumis was extremely supportive of the officers' efforts to curtail the congregating kids; he agreed to post "no trespassing" and "private property" signs on the property as soon as possible.
"Mr. Touloumis was on board with this one hundred percent when he heard what was going on," Dpty. Morgan said.
"He said anything we needed from him, he was happy to help."
Also, the CPOs are requesting that parents refrain from dropping their kids off unattended downtown.
"We want to discourage parents from dropping off their kids and leaving," Morgan said. "That is one way we can put a stop to this."
Morgan added the idea isn't to discourage kids from coming to city events, but to get a handle on a situation that, in their estimation, could be headed in a more serious direction.
"You never know what these kids could be up to," he said. "If one is carrying a gun and a fight erupts, some kid could get shot, and that would be bad a bad situation for everyone involved."
"We're going to take an aggressive approach to curtailing any activity – warnings will be issued and people will be asked to leave," Morgan added. "And if somebody has to go to 49th Street (the Pinellas County Jail), it will happen."
Related: