Residents call for slower speeds, more deterrents in downtown Safety Harbor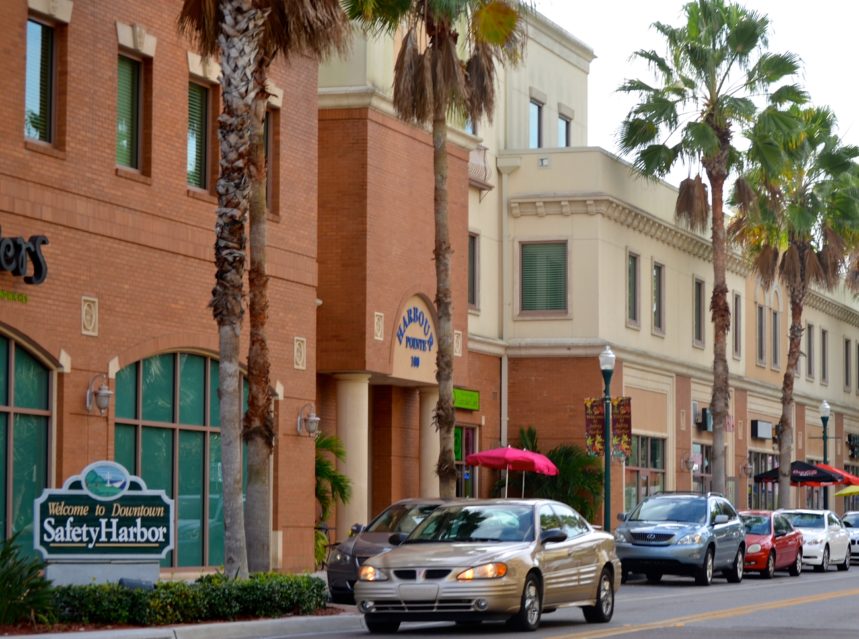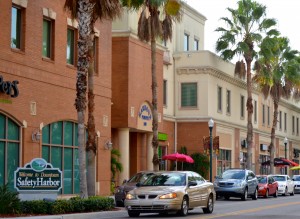 Chances are, if you've ever driven down Main Street in Safety Harbor, you noticed a number of motorists disobeying the 25 mile-per-hour speed limit, or ignoring the many stops signs that are strategically located throughout the downtown district.
Last week, a couple of residents who claimed to have witnessed these types of infractions many times over the years brought their concerns to the attention of the Safety Harbor City Commission.
At the January 19 commission meeting, Sara La Delpha and Susan Zinkel blamed an increase in traffic in the district for the prevalence of downtown speeders and stop sign runners, and they offered suggestions as to what they feel the city should do about the matter.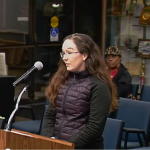 "As a pedestrian who lives in the downtown corridor, from Tenth to Bayshore and Seventh to Fourth, the speed limit is 25 miles per hour. It's too fast," La Delpha, who lives on Fourth Avenue North, said.
"I'm asking for the city commission to consider lowering that to ten miles per hour, specifically along Main Street and the surrounding residential neighborhoods."
La Delpha added she has almost been hit by passing vehicles "12 times in the past year alone," and that she has almost had her car door taken off by passing motorists. She believes lowering the speed limit would reduce the amount of near misses.
Zinkel said she agreed with La Delpha's point about speeding, and she also decried the lack of stop signs in the district.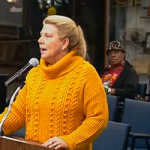 "Everyone turns left on Seventh Avenue, races up, and I mean races, up to Main Street to beat all the traffic that's on Bayshore…because Bayshore has become a main thoroughfare in Safety Harbor to beat McMullen Booth," Zinkel said.
"They're cutting through the neighborhoods to get through…and I would appreciate it if the city looked at putting a stop sign at every one of those streets."
While city officials were sympathetic to the women's concerns and admitted the problems they spoke about did exist, they noted steps had already been taken, and procedures were already in place, to deal with the issues.
"We did a comprehensive study where engineers looked at it, and they gave us the recommendations of where to put stop signs and where not to put stop signs," Mayor Steingold said, adding, "we can't put a stop sign…on every corner."
"If you want traffic calming measures, the best measure we have in hand is basically the speed hump."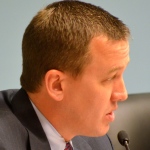 City Manager Matt Spoor explained the City of Safety Harbor website has a section to help residents learn about the city's traffic calming measures and to apply for speed humps on side streets.
He also cautioned against people looking at each block or intersection in town individually.
"You have to look at the big picture, you have to look at the entire grid of downtown, and this has been done," Spoor said. "We had a traffic study done in the last 7-8 years, and you have to look at the entire grid."
Despite the fact that a traffic study had recently been conducted, the commission directed Spoor to collect new data from the county, as well as look into possibly commissioning a new traffic study, and report his findings at a future meeting.
Afterwards, Spoor spoke about the City's willingness to address the issues, if in fact they discover there are problems that need to be addressed.
"The Commission agreed to look at traffic counts on Main Street only and wait for the results before taking action," Spoor told Safety Harbor Connect. "If the commissioners agree traffic calming measures need to take place, then they will discuss what those measures should be."
"There's a whole slew of things we can do to calm traffic," he added, including increasing the presence of police deputies, adding digital speed limit signs, and/or changing the speed limit. "But we need to determine if there's a problem first."
Harborites, what are your thoughts on this issue? Are more speed humps and stop signs needed in the downtown district, or do drivers just need to slow down? Let us know in the comments below.
Related content:
Note: This article has been updated to reflect the correct terminology for digital speed limit signs.